The Buchmann Galerie is pleased to announce the upcoming exhibition Masks by William Tucker in the Buchmann Box. This exhibition will focus on the work of British American sculptor and art theorist William Tucker. Tucker was born in 1935 and broke from his constructivist and minimalist practice in the mid-1980s to create modeled works in plaster that oscillate between figure and pure form.
Masks have been associated with ritual and cultural social practices since the beginning of human history, and Tucker's sculptures contain this symbolism. His works, many of which are titled with the name of a person, are composed of cast bronze or plastic and have a form that oscillates between abstraction and the image of a mask.
In 1974, Tucker published The Language of Sculpture, a revolutionary book exploring modern sculpture from Degas to Brancusi. It met with great admiration from sculptors such as Tony Cragg and Richard Deacon. The Masks exhibition in the Buchmann Box promises to be a fascinating exploration of William Tucker's most recent body of work. Don't miss your chance to experience this thought-provoking exhibition.
| | |
| --- | --- |
| Artist William Tucker | Date 4 November – 21 January 2023 |
| Gallery Buchmann Galerie | Location Charlottenstrasse 75, Berlin |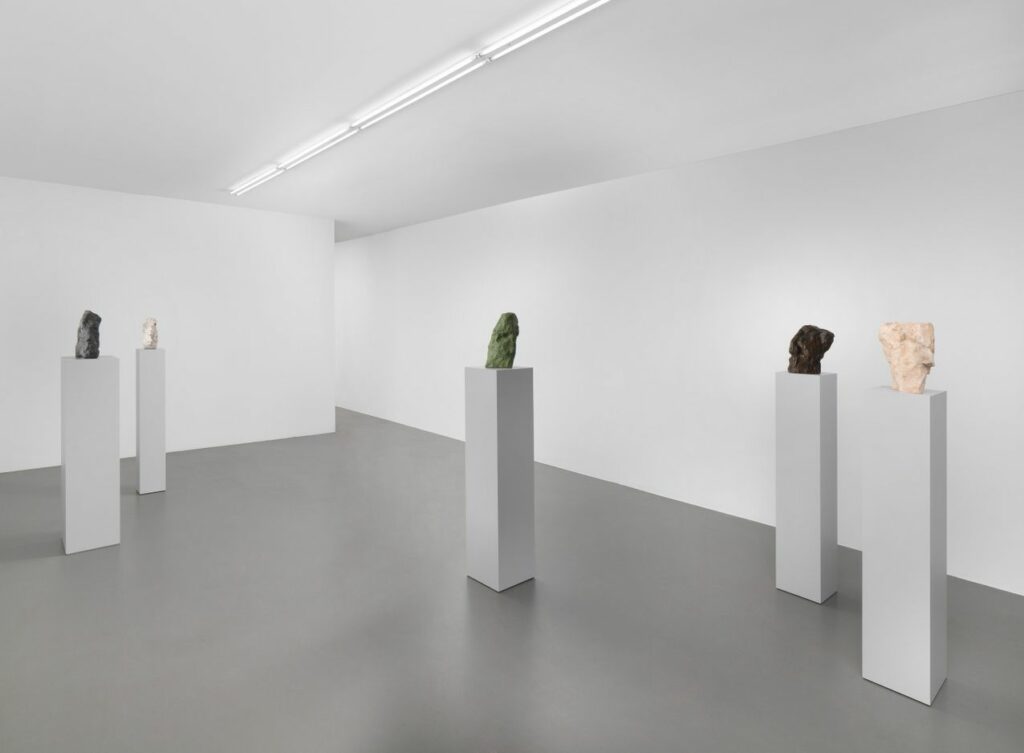 About Buchmann Galerie
Buchmann Galerie, established in 1975, is an international gallery representing both emerging and renowned artists. With two locations in Berlin and Lugano, the gallery holds a focus on sculpture and painting.
For over two decades, the gallery has been working closely with some of the most notable artists of our time, including Tony Cragg since 1983, Wolfgang Laib since 1987, Tatsuo Miyajima and Lawrence Carroll since 1994, and Bettina Pousttchi since 2005. André Buchmann, who has since become a board member of the Cragg Foundation in 2008, has made sure that their artists are not only shown in the gallery, but have also been featured in international exhibitions and major showcases.
---
© Courtesy via Buchmann Galerie, View Location On Maps