The Pond collection is a minimalist and geometric set of side tables from Friends & Founders. With a clean, simple yet extravagant structure, these glass tables create a harmonious balance between form and function. The round table top contrasts with the geometric lines of the table base. Two glass plates form the base of the table, creating an open triangle. The name "Pond" is no accident either – it evokes the reflective surface of a pond and the life reflected in the smooth glass surfaces of the furniture.
The tables are made of tempered glass and are available in three translucent colors: clear, grey smoke, and bronze. The intensity of the colors seems to be condensed through the layering of the glass while conveying a sense of modernity and appreciation for the material.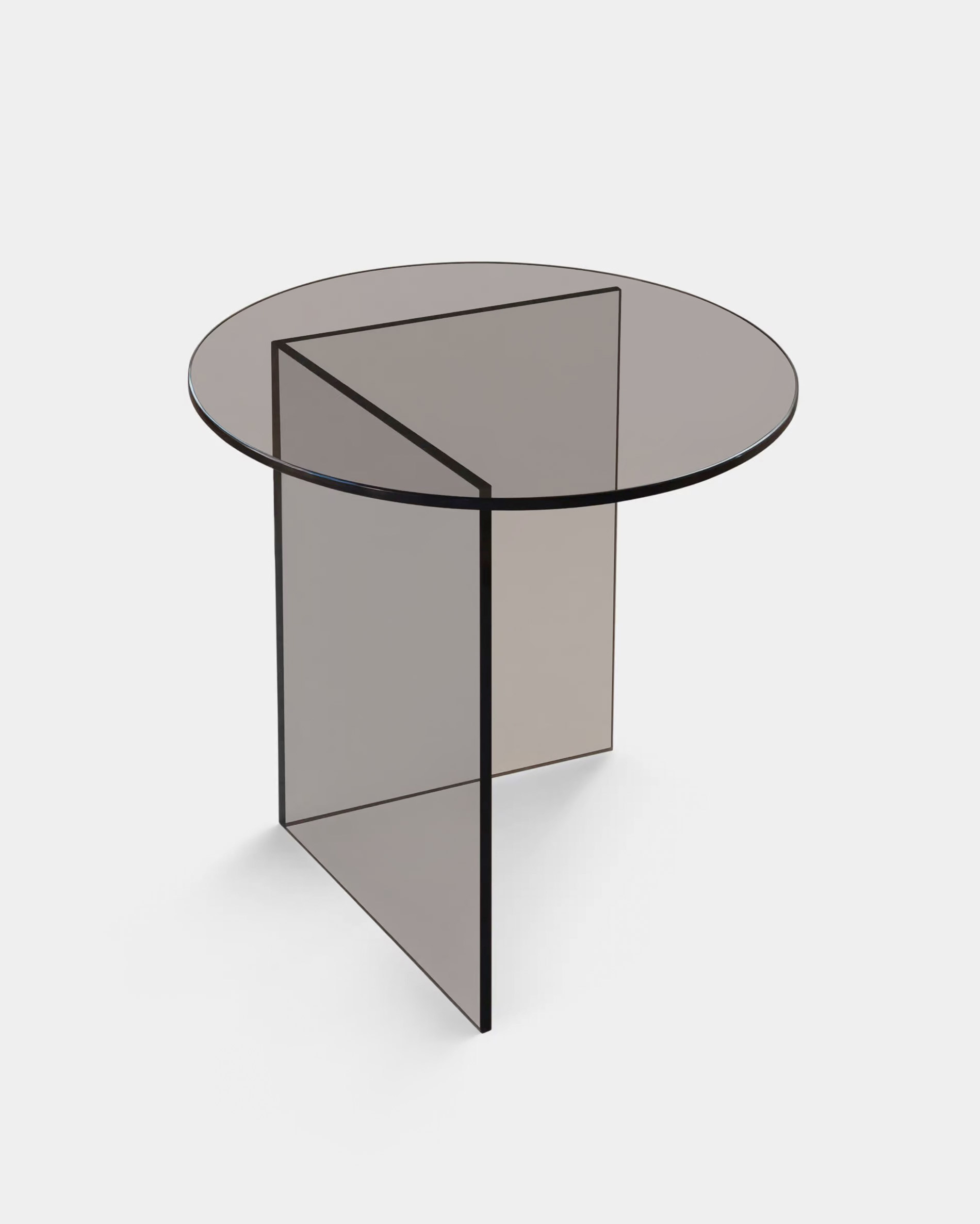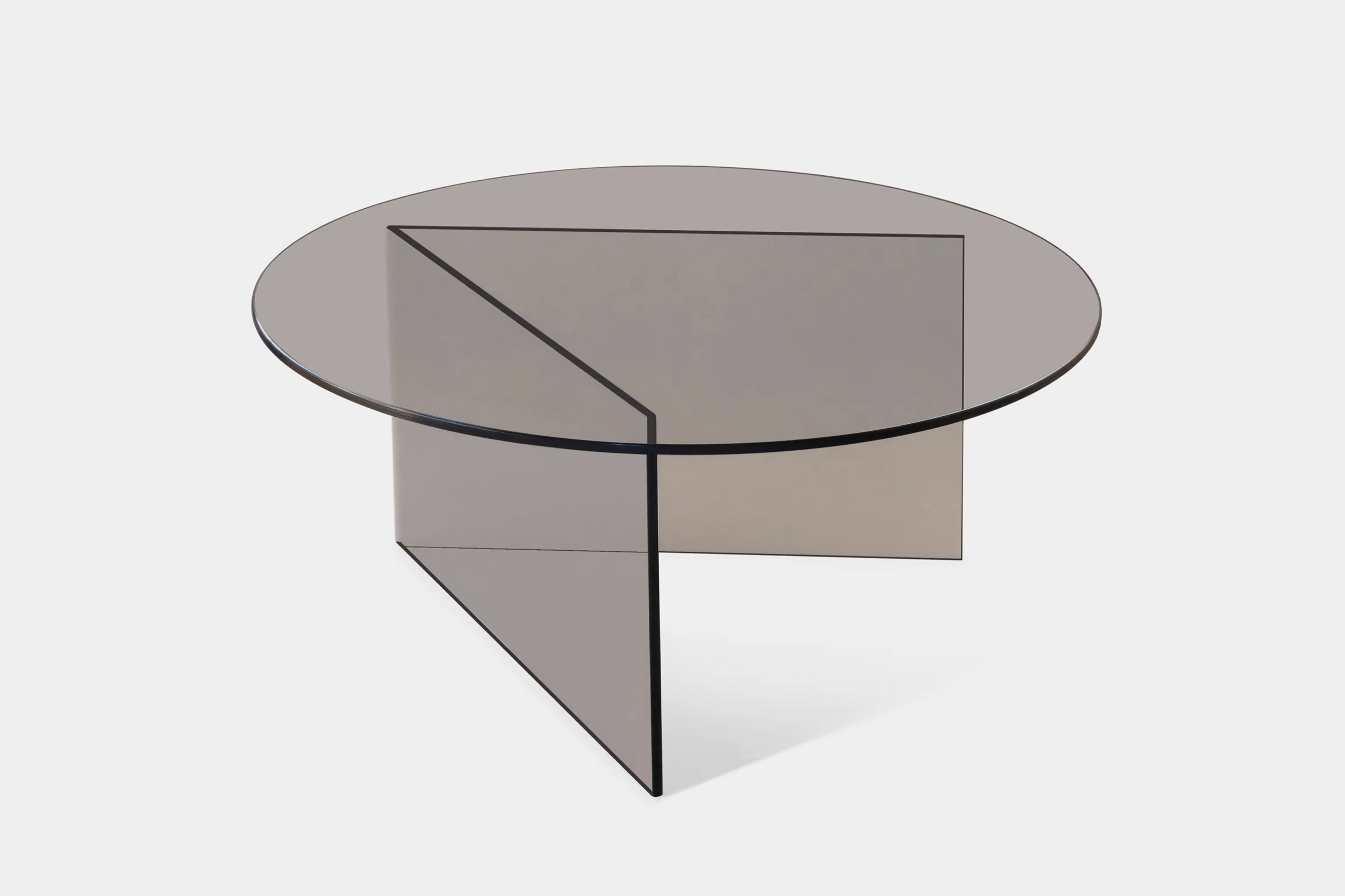 Made in Northern Europe by skilled artisans, the Pond Table focuses on craftsmanship and attention to detail. The joints are sealed by hand with UV-resistant glue – a time-consuming process that requires experience and dexterity. This precision ensures a quality that matches the minimalist aesthetic: no distractions, just flawless perfection.
Friends & Founders, founded by Ida Linea Hildebrand and Rasmus Hildebrand, is known for their award-winning creations with strong influences from Scandinavian design, but each item carries its own signature that makes it distinctive. Both are proud of their longstanding tradition of producing high-quality furniture using their experience to create timeless and intriguing pieces. The Pond table sums up the mantra "less is more" and proves that simplicity can be a fusion of aesthetics and function.