The Brutus collection was designed by Kristian Sofus Hansen & Tommy Hyldahl and is an embodiment of minimalist beauty. The collection includes a dining chair, a lounge chair, and a coffee table. The Brutus Stool is drawing on traditional Japanese wooden stools and features a curved seat and signature cross legs perfect for extra seating around the table.
Each piece of the collection is hand-painted to create a textured, unique surface. Emphasizing the fine balance between sharp architectural lines and a somewhat softer curve in the back and armrest, the stool and the whole collection are sculptural statement pieces with a timeless aesthetic.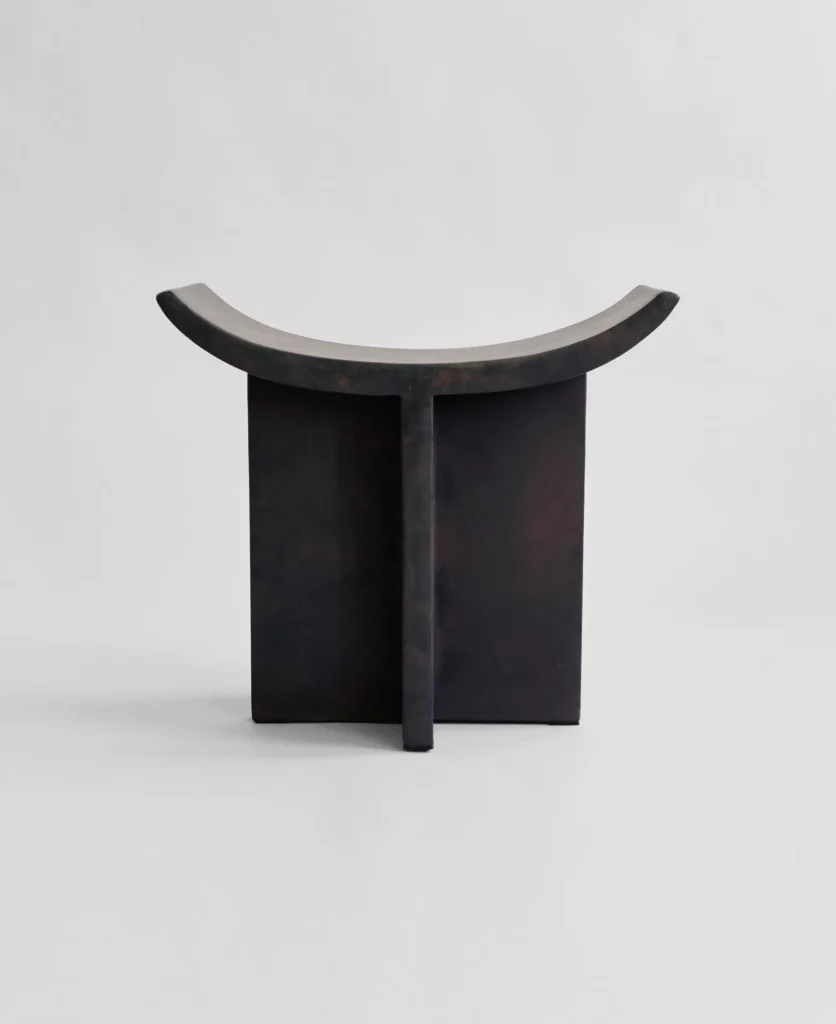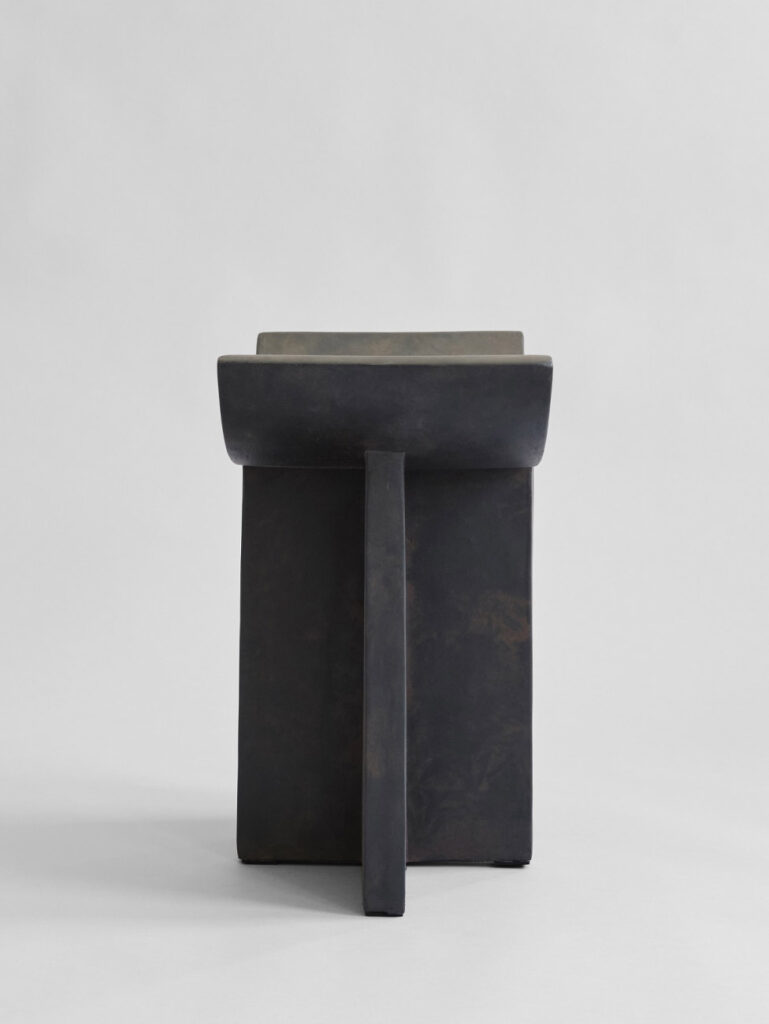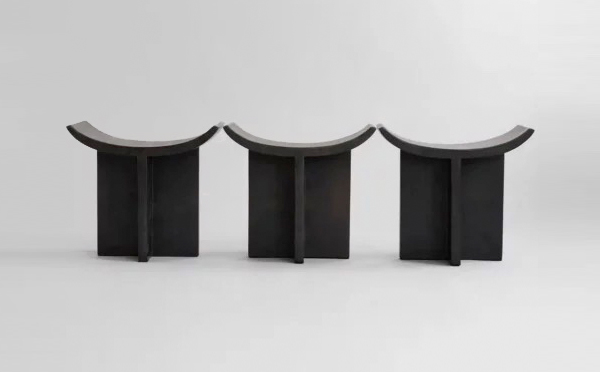 About 101 Copenhagen
Hansen & Hyldahl are the founders of 101 Copenhagen, a Danish design brand founded in 2017. This Scandinavian brand, influenced by Japanese minimalist aesthetics, celebrates freedom of expression, unique shapes, and individualism without compromising on playfulness.
With Hyldahl and Hansen's backgrounds in fashion, the Royal Danish Academy of Fine Arts, and travels to Japan, 101 Copenhagen's minimalist, sculptural, and conceptual designs are full of aesthetic details. Architect Nicolaj Nøddesbo lends knowledge of light solutions, and their curated collection of tactile, bold objects creates an ever-lasting impression.
101 Copenhagen is all about celebrating quality, heritage, materiality, and form, creating the epitome of classics for Scandinavian and international interior connoisseurs.
© Photography 101 Copenhagen