InBetween is a minimalist shelf designed by Studio Word for Laiflo Studio Collection. Designed in 2018, the shelf shows how timeless minimalist designs can be, especially when they combine form, function, and aesthetics.
Powder-coated steel in four shades gives the InBetween Shelf its simple elegance, while the design language is minimalist yet functional. The InBetween Shelf is available in two versions: a round element is placed vertically on either a completely round or square sheet. This is then folded twice to form a U-shape. The InBetween Shelf thereby creates a variety of decorative possibilities depending on its orientation, whether horizontal or vertical. Thus, it can be rearranged again and again, constantly changing itself and its environment.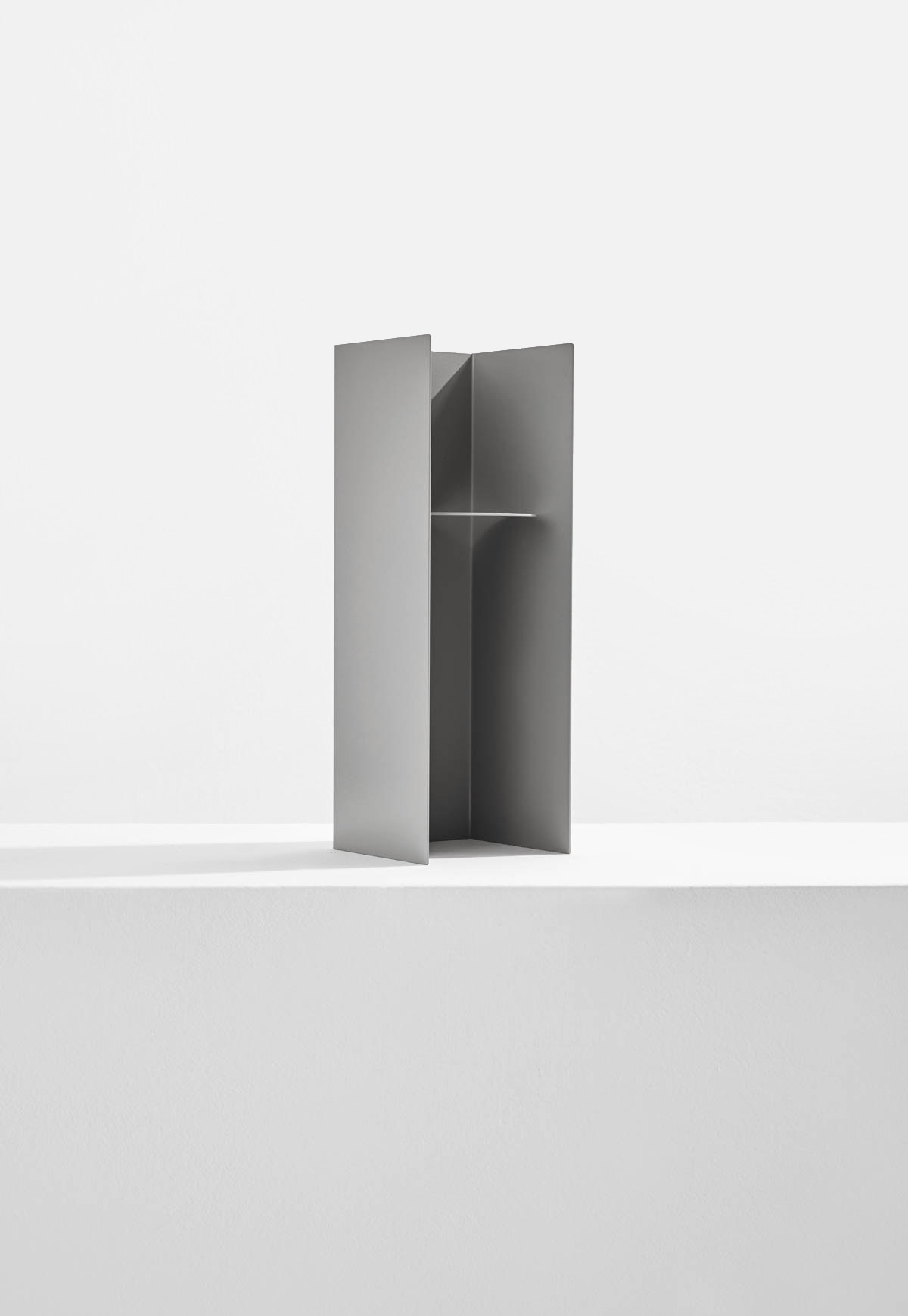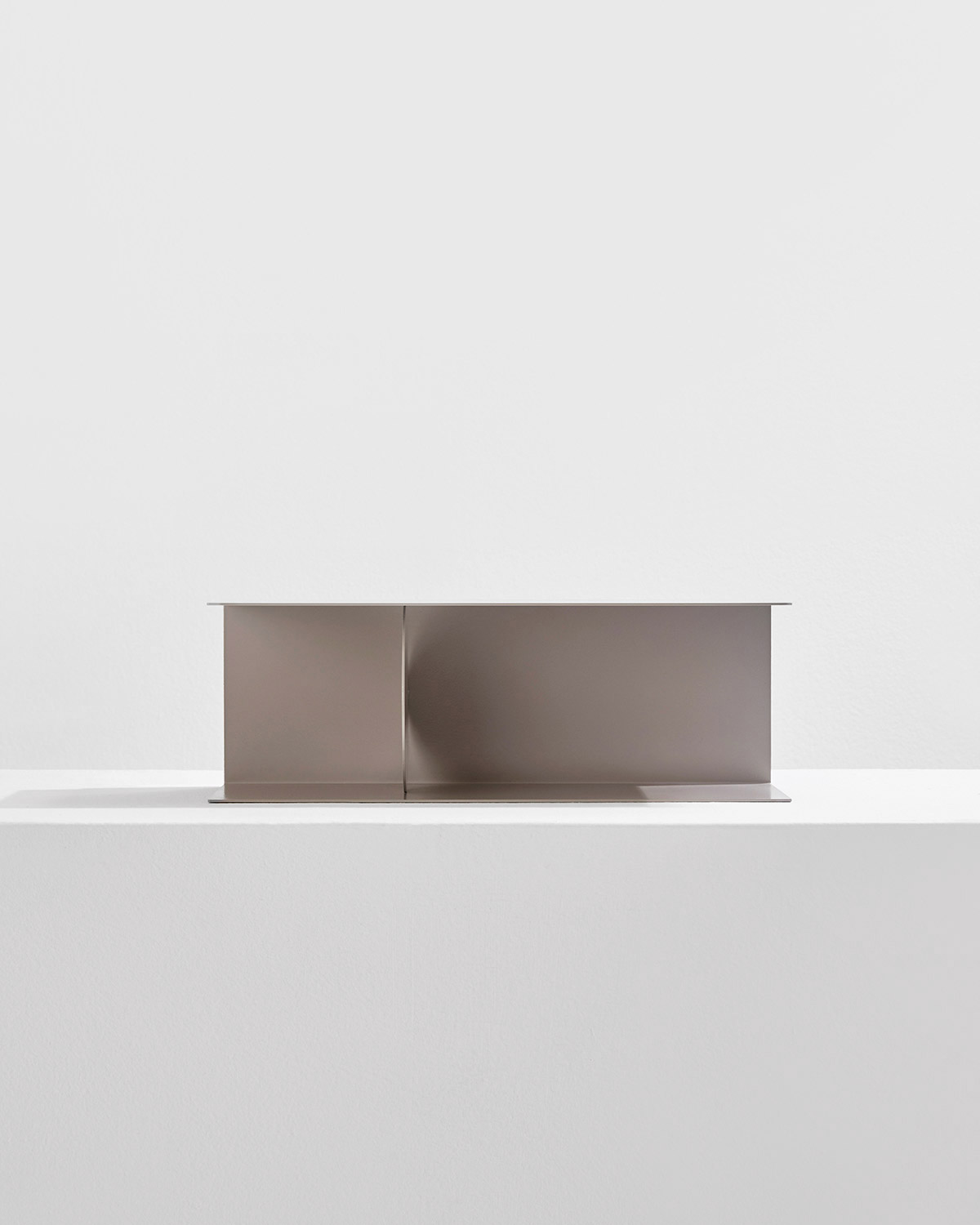 The piece of furniture was designed by Studio Word, a design studio founded in 2018 by Kyuhyung Cho and Jungyou Choi. Based in Seoul and Europe, the studio is active in graphic, product, furniture, and interior design and has collaborated with well-known brands such as Menu, Iittala, and more. Their main goal is to develop a creative and useful design language based on close observation and discovery of surroundings and objects, and a comprehensive understanding of tradition and modernity.
The InBetween Shelf is a great example of how the studio combines timeless beauty and functionality into a cohesive concept. With its minimalist aesthetic and versatile adaptability, it enriches both living spaces and work areas, demonstrating that creative design always has relevance in today's world.