The Insert table collection, designed by Mario Tsai for Danish design brand Ferm Living, represents an aesthetic symbiosis of basic geometric shapes and functional design. It is the second collaboration between Mario Tsai Studio and Ferm Living. Characterized by parallels between art and design, the Insert collection consists of two tables – a side table and a coffee table.
Both tables have a seemingly fragile combination of geometric shapes that nonetheless present a robust structure. The side table was the first to hit the market. Small geometric pieces of wood wedged into a solid cylindrical base serve as connecting bodies for the tabletop. This gives the impression that the capsule-shaped top appears to float on the geometric joints, giving it a sculptural presence. Now, a year later, the side table is followed by the Insert Coffee Table. The table is also made of solid ash, available in a natural or black-stained finish.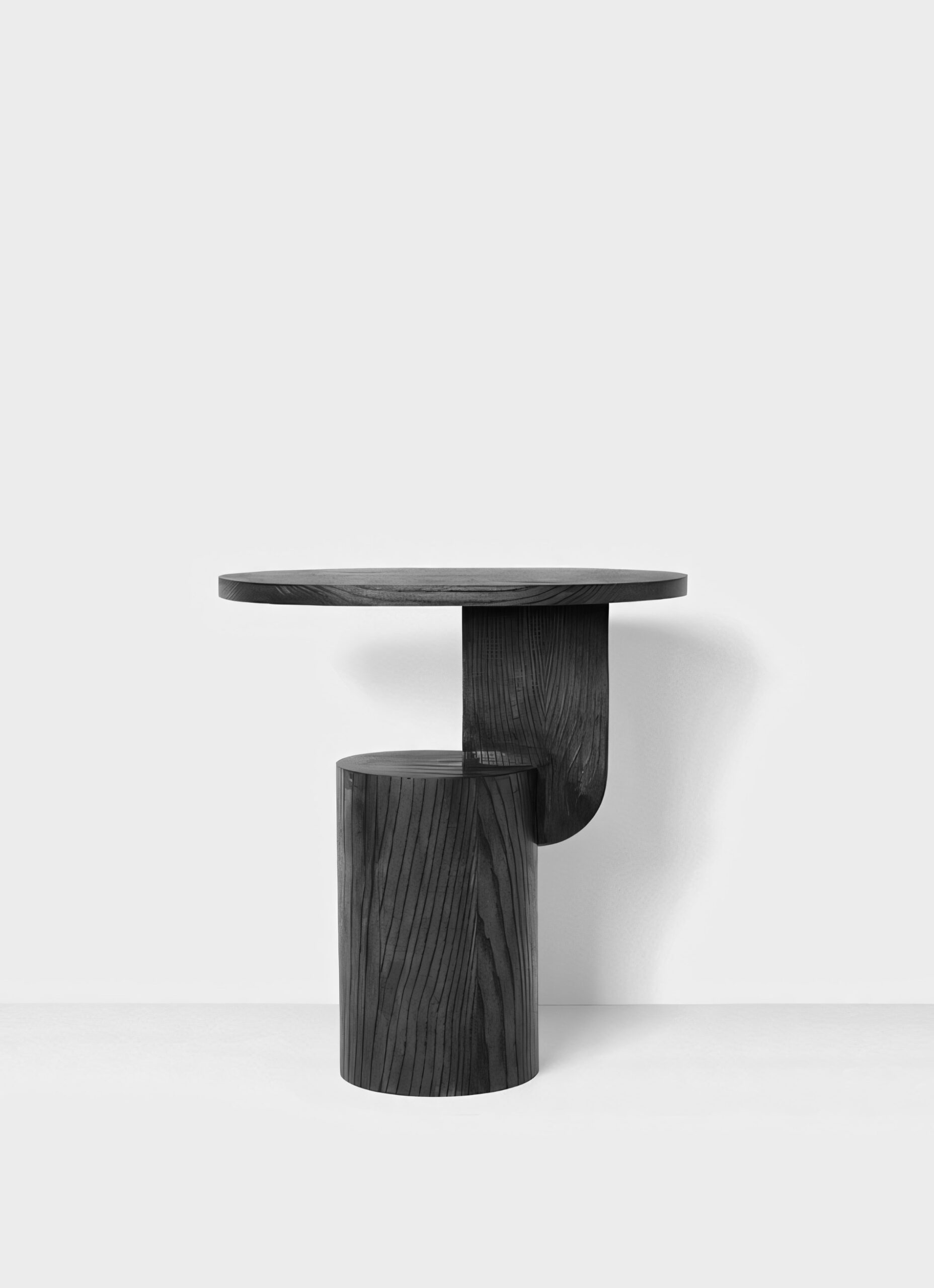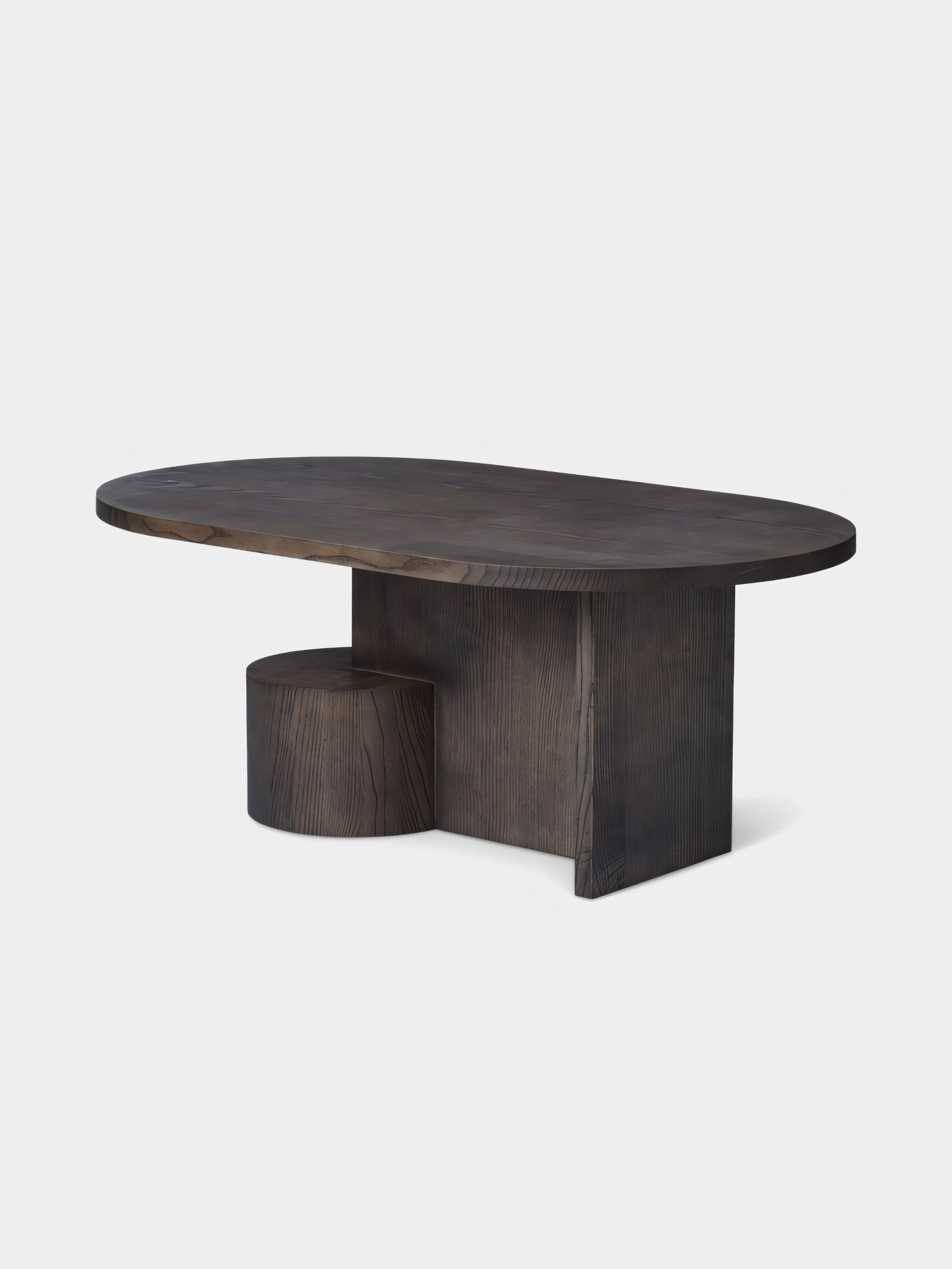 The Insert collection is not just a line of furniture, but a design-driven exploration of shapes and proportions. Founded in Hangzhou in the summer of 2014, Mario Tsai has devoted himself to design research, exploring the origin and logic of objects, and incorporating macro thinking in the design process.
Independent of conventional methods and cultures, Mario Tsai combines rigorous logic with a fluid sense of artistry in his work, which includes product design, installations, strategies, and exhibitions. Ductility and durability are paramount – a philosophy clearly reflected in the Insert collection. His passion for the design process is evident in every piece of the collection, which presents the parallel between art and design in a fascinating way.