The Kim Bench is a minimalist bench designed by Luca Nichetto for De La Espada that reinterprets the classic design language of the 1950s.
Nichetto was inspired by mid-century furniture and created a bench that combines minimalist design with the charm of times gone by. One of the distinctive features of the Kim Bench is its versatility. It can be used as a low coffee table, display shelf, or as a bench. It is available in a left or right-hand orientation, determined by the placement of the curved end when facing the item.
The design of the Kim Bench is elegant and expressive at the same time. Clean lines take on soft shapes and create a balanced relationship. The bench is made of solid wood and is available in black walnut, white oak, or ash. Since the colors and grains of each piece of wood are different, each Kim Bench is unique.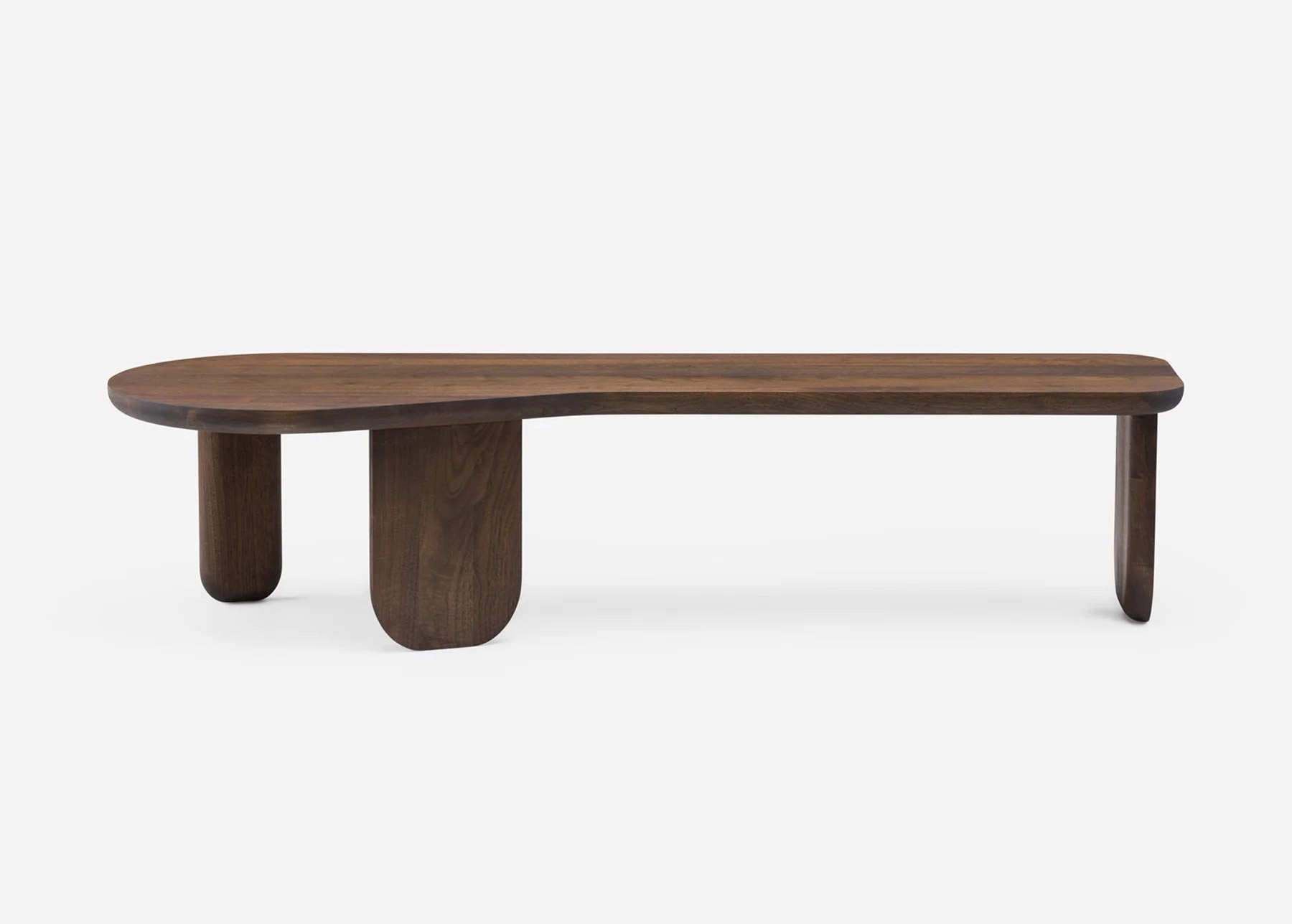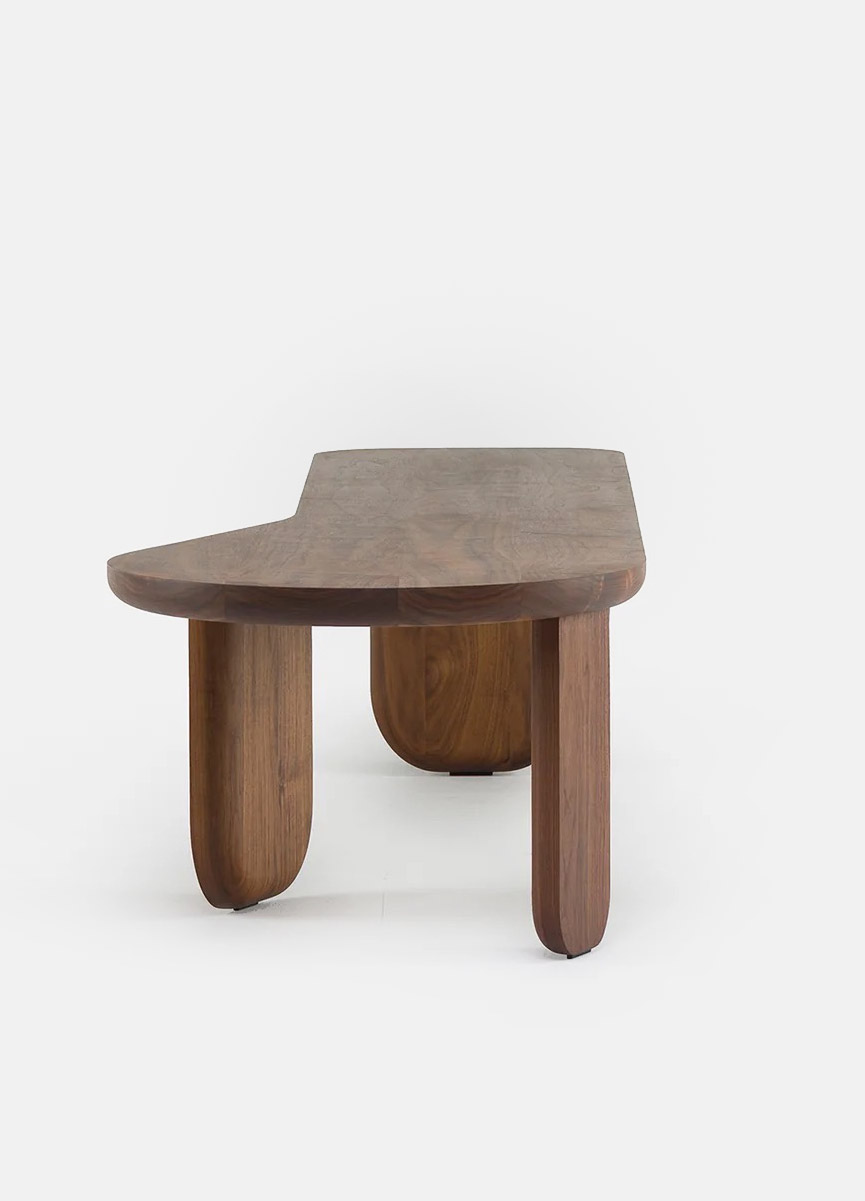 The Bench is part of a family of furniture pieces that also includes a coffee table and a side table. The family is designed so that the elements can be nested inside each other to save space. Each piece in the collection is made by skilled craftsmen working at De La Espada in Portugal, combining durability, comfort, and aesthetics.
Luca Nichetto, the designer of Kim Bench, is known for his collaborations and his respect for craftsmanship. His work is characterized by his ability to combine the visual languages of Italy and Scandinavia to create designs that have personality, distinction, and versatility. The Kim collection for De La Espada is a perfect example of his work.