The L5 Jazz chair by LOEHR is an unconventional new conception of the classic dining room chair. Its special charm lies in the skillfully set tension between formality and freedom. Each of the chair legs assumes its own individual posture depending on position and function.
The understated elegance of the design is evident in the fine backrest made of molded plywood, which follows a gentle curve. In striking contrast to this, the central cross frame immediately catches the eye with its strong proportions. The wide seat offers plenty of freedom of movement and allows for a variety of different sitting positions.
A distinctive feature of the Jazz chair is the formal differences between the two available models. While the standard model focuses on a uniform leg position, the model with armrests comes with a 45° rotated frame. This gives the chair with armrests an iconic silhouette, highlighted by the single front leg facing forward.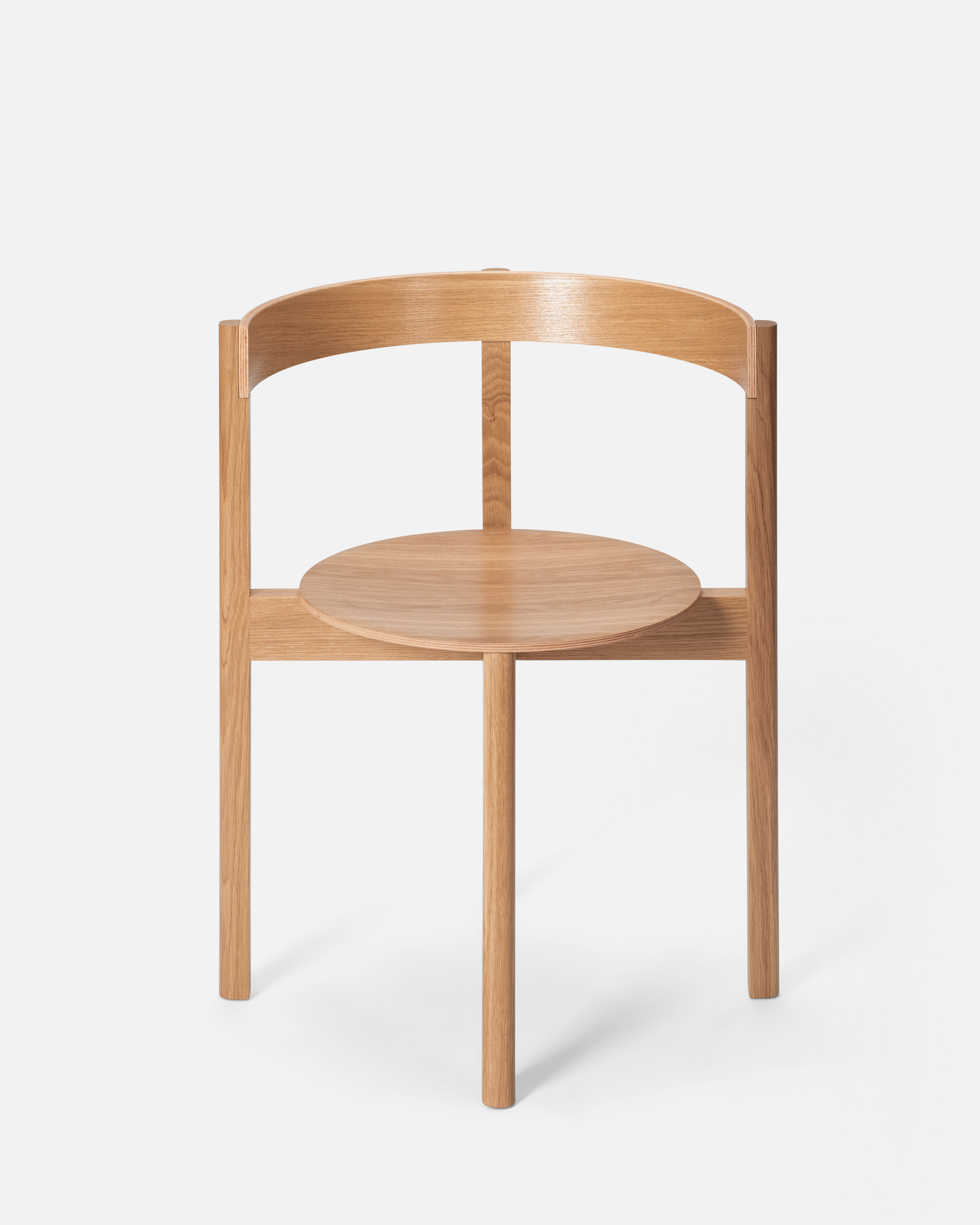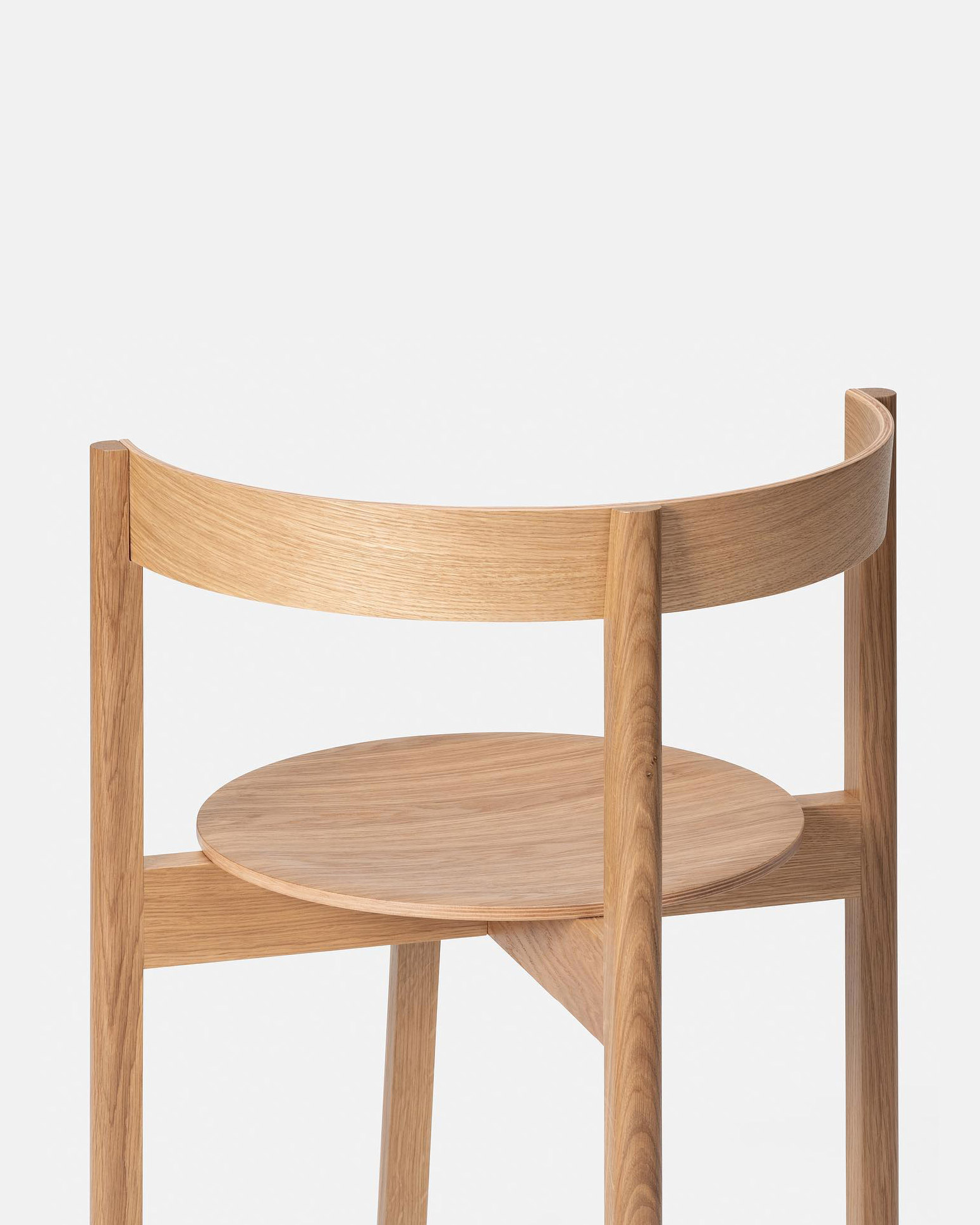 A cabinetmaker's workshop in Mecklenburg-Vorpommern manufactures the Jazz chair. They use only European woods such as beech or oak. Whether natural, matt clear or colored lacquered – the individual design satisfies every wish. Thanks to regional production and the short delivery distance, an excellent environmental balance can be guaranteed.
The two brothers David and Julian Löhr designed the chair. They founded LOEHR in 2012 with their brother Leon representing a holistic, sustainable perspective on architecture and space. In doing so, the dissolution of established typologies and the questioning of behaviors define the brand's attitude. The Jazz chair perfectly reflects the philosophy of the brand – the harmonious combination of design, quality and sustainability – and represents an all-around successful design product that convinces both aesthetically and functionally.