The O stool, designed by Estudio Persona, is a circular shape pushed to its limits, folding and unfolding to create a softness in steel. The form captures the movement of light and shadows, curving outward as they ebb and flow. The steel is blackened and bent, welded together to create this effect.
The stool can be used both indoors and outdoors. All of their pieces are custom-made in Los Angeles with skilled artisans and high-quality materials. Each item is hand finished and goes through a quality control process before being shipped.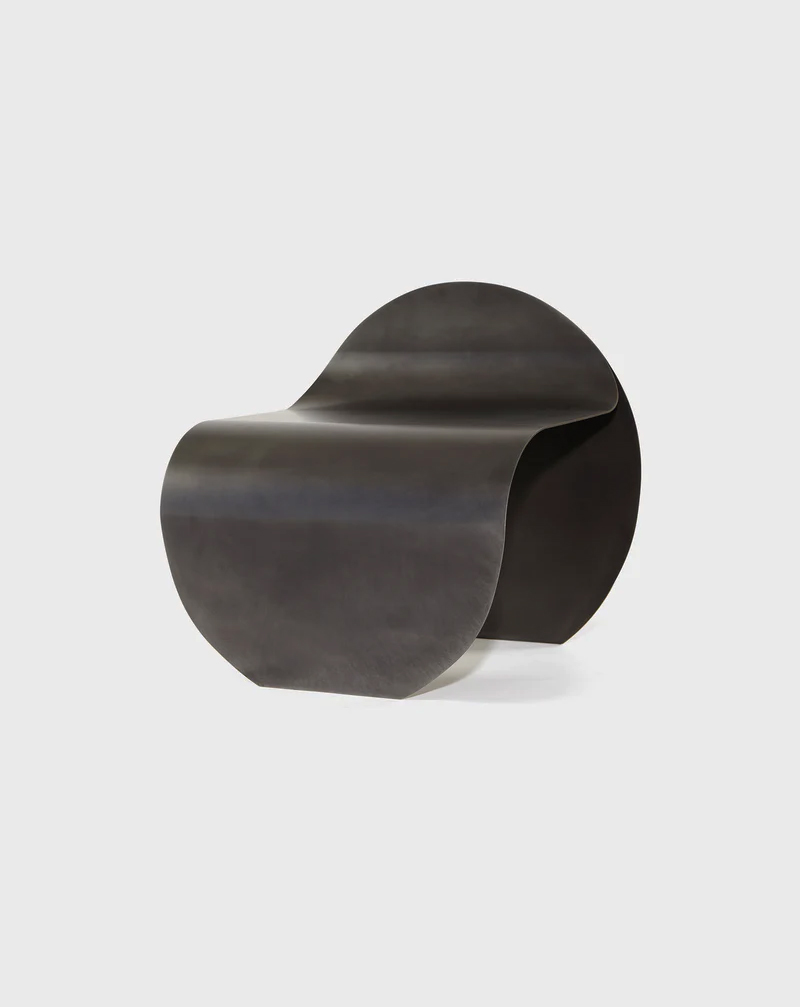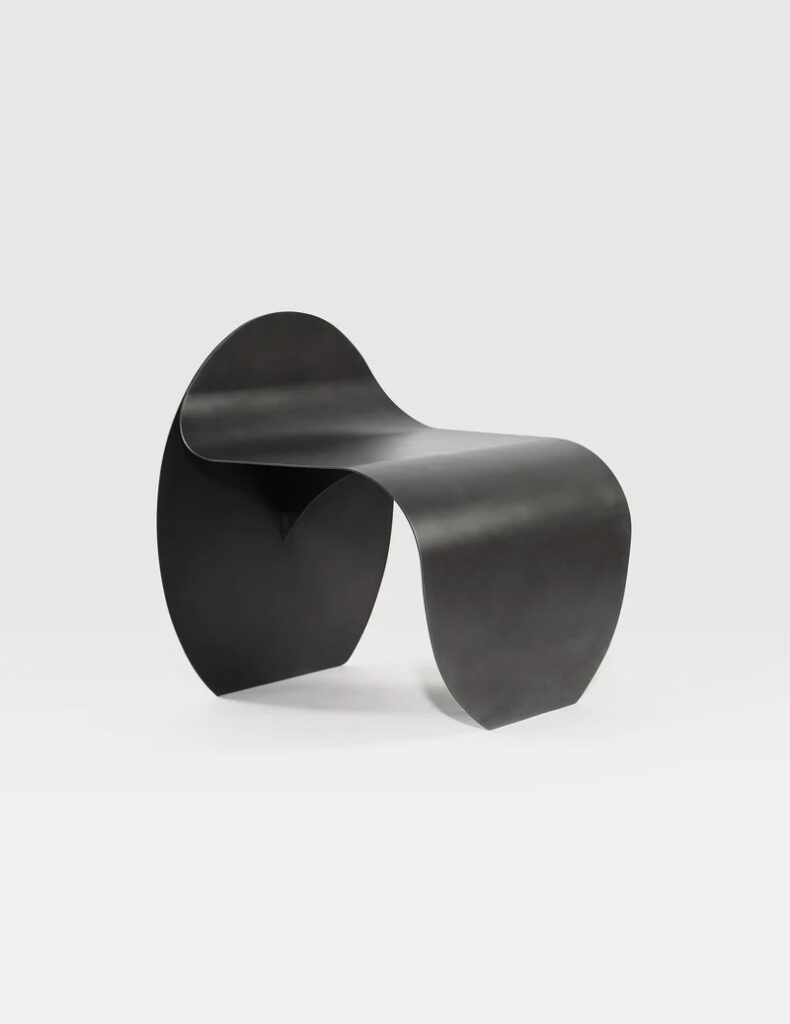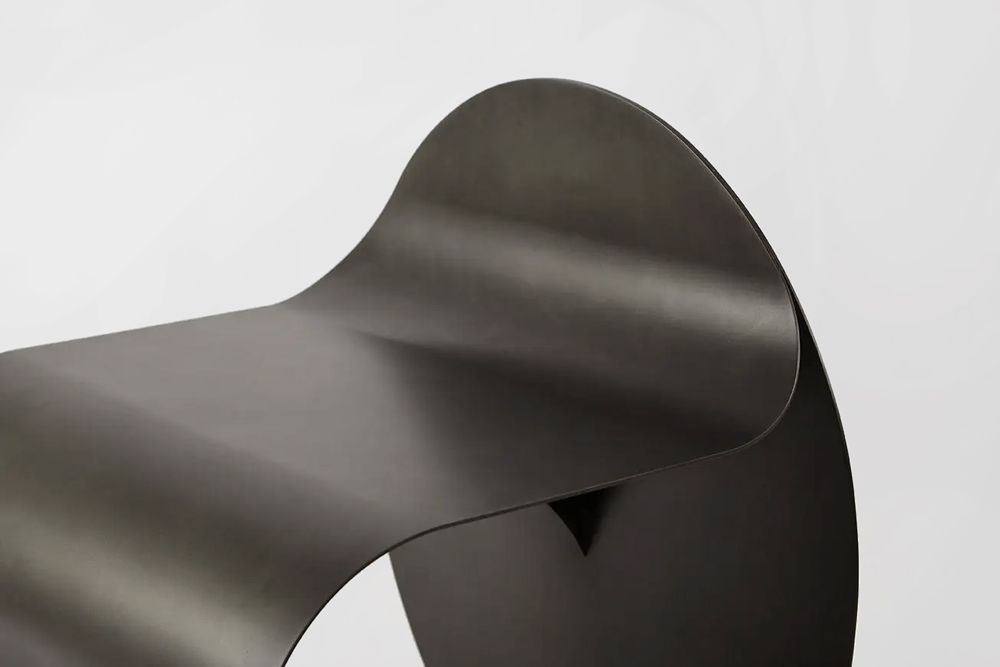 Estudio Persona is a design studio founded in 2015 by Emiliana Gonzalez and Jessie Young. Both natives of Uruguay met in Los Angeles and began working together on a collaborative process that eventually led to the formation of Estudio Persona.
The studio's designs are characterized by strong lines and a distinctly neutral and minimal approach. They work with natural materials in contrasting ways, creating unique and ever-evolving designs that are evident in their feminine lines and sculptural shapes.
Estudio Persona has great respect for traditional craftsmanship. They collaborate with local manufacturers and challenge themselves to adapt to the constraints of each material they work with.
© Photography via Estudio Persona