The Phaka chair, created by Thai designer Ratthee Phaisanchotsiri, impresses with its clean lines and understated aesthetics. Phaisanchotsiri, an industrial designer, photographer and curator from Chiang Mai, continues his quest to discover the simplest structure of a chair.
Made from solid East Indian walnut – a wood species also known as Raintree, Monkey Pod or Chamchuri – the Phaka chair is characterized by its craftsmanship and balanced proportions. This harmonious impression is enhanced by the use of the golden ratio. This mathematical proportion is known for its aesthetic balance and appeal. Each chair is handmade and unique and has different colors, shades, and grains. 
The Phaka chair is a quest for the simplest structure, an essential character of a good chair.

Moonler about the Phaka Chair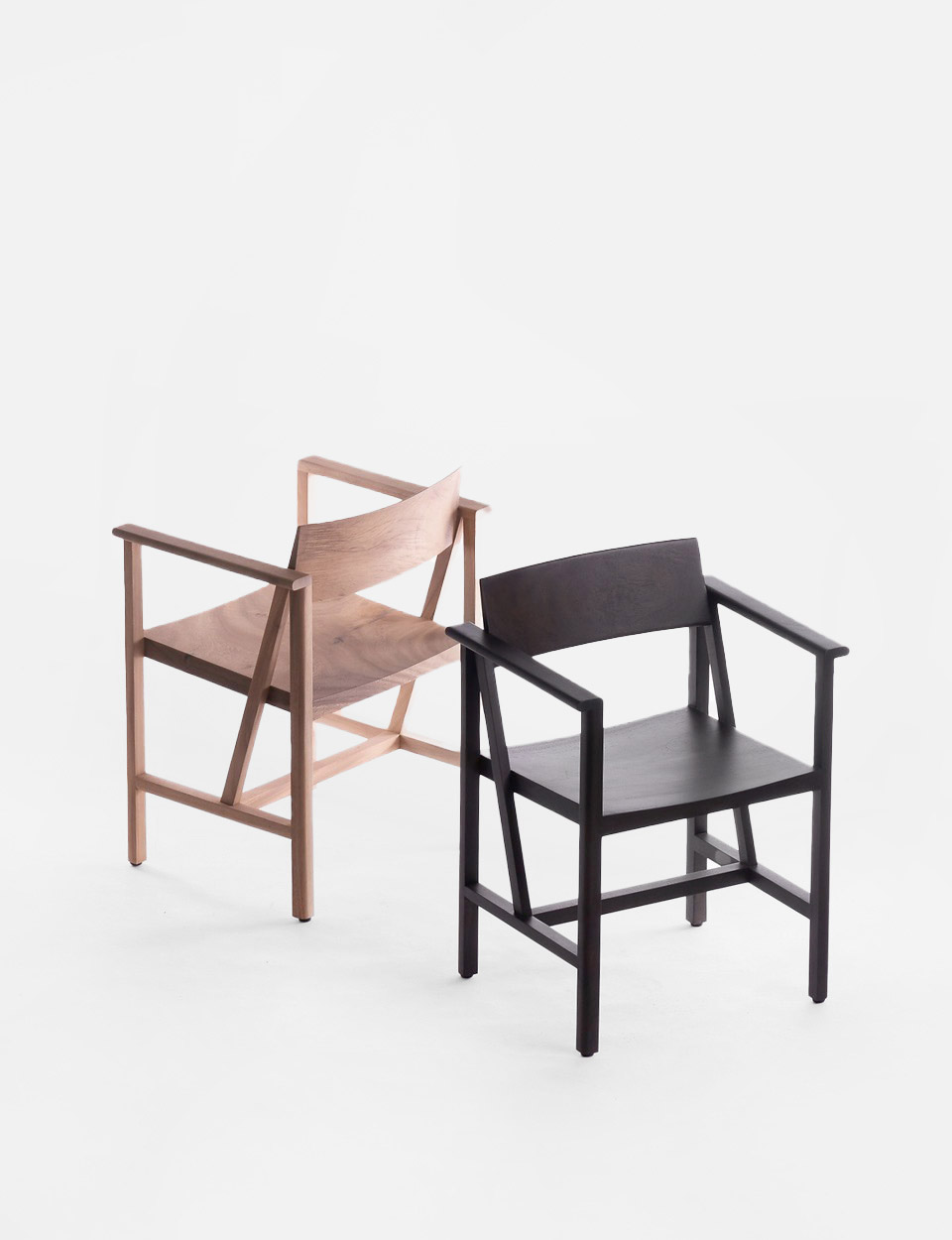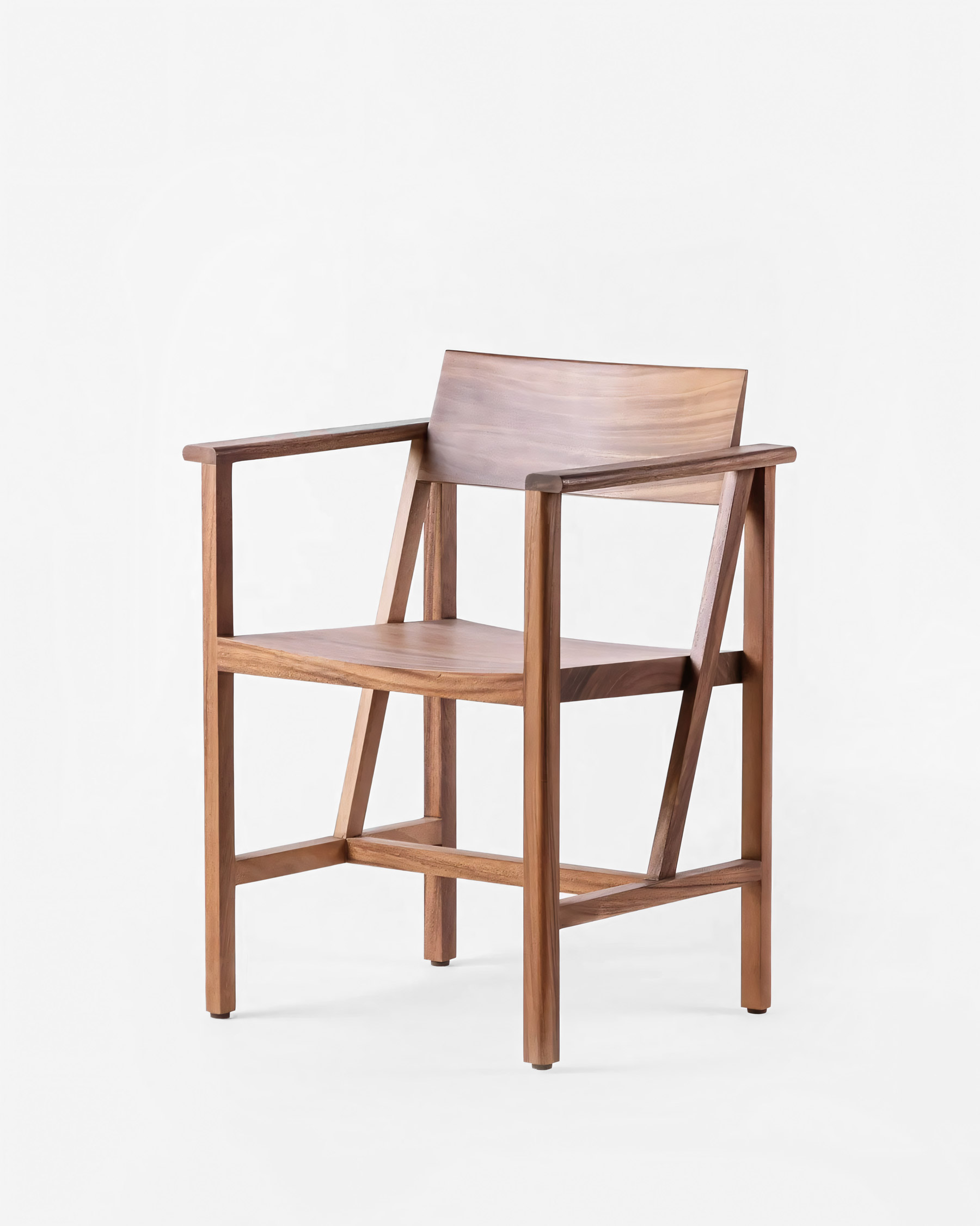 Ratthee Phaisanchotsiri designed the chair for the brand Moonler. The company has its origins in the picturesque mountainous region of Doi Saket in Chiang Mai, Thailand. It was founded in 2008 by the engineer Phuwanat Damrongporn and the artist Sarawut Sakthamcharoen. The company has made a name for itself through its passion for local craftsmanship, interpreting it in its designs and presenting it worldwide.
The collaboration with Ratthee Phaisanchotsiri, who founded his design studio in 2014, is an example of Moonler's efforts. By partnering with international designers, the brand strives to develop furniture made by talented Thai craftsmen continuously. In this way, Moonler aims to bring the craftsmanship and cultural wisdom of Thailand to the world. The Phaka chair is a fine example of this exchange of knowledge and craftsmanship.