Kōji Enokura (1942 – 1995) was a Japanese artist known for his versatile practice in painting, installation and photography. He was a founding member of the Japanese Mono-ha movement and explored the interactions between the human body and material in his work.
After receiving his master's degree in oil painting from the Tokyo National University of Fine Arts and Music in 1968, he devoted himself to his multifaceted artistic practice. He also shared his knowledge as a teacher at Tokyo National University until his death. Enokura was profoundly interested in how the human body and physical materials interact within a space. He used his body as a tool to question this dynamic interaction.1 From the early 1970s, he began experimenting with various materials such as paper, fabric, felt and leather with oil and grease in his works.
In 1973, together with other artists such as Lee Ufan and Nobuo Sekine, he established the Mono-ha movement, which had been forming since the late 1960s in response to the cultural and political changes of the time. Mono-ha, which translates as "school of things", was dedicated to exploring the properties of natural and industrial materials and their relationship to each other through their spatial arrangement. The artists' collective represented a form of minimalism that rejected Western notions of art and representation.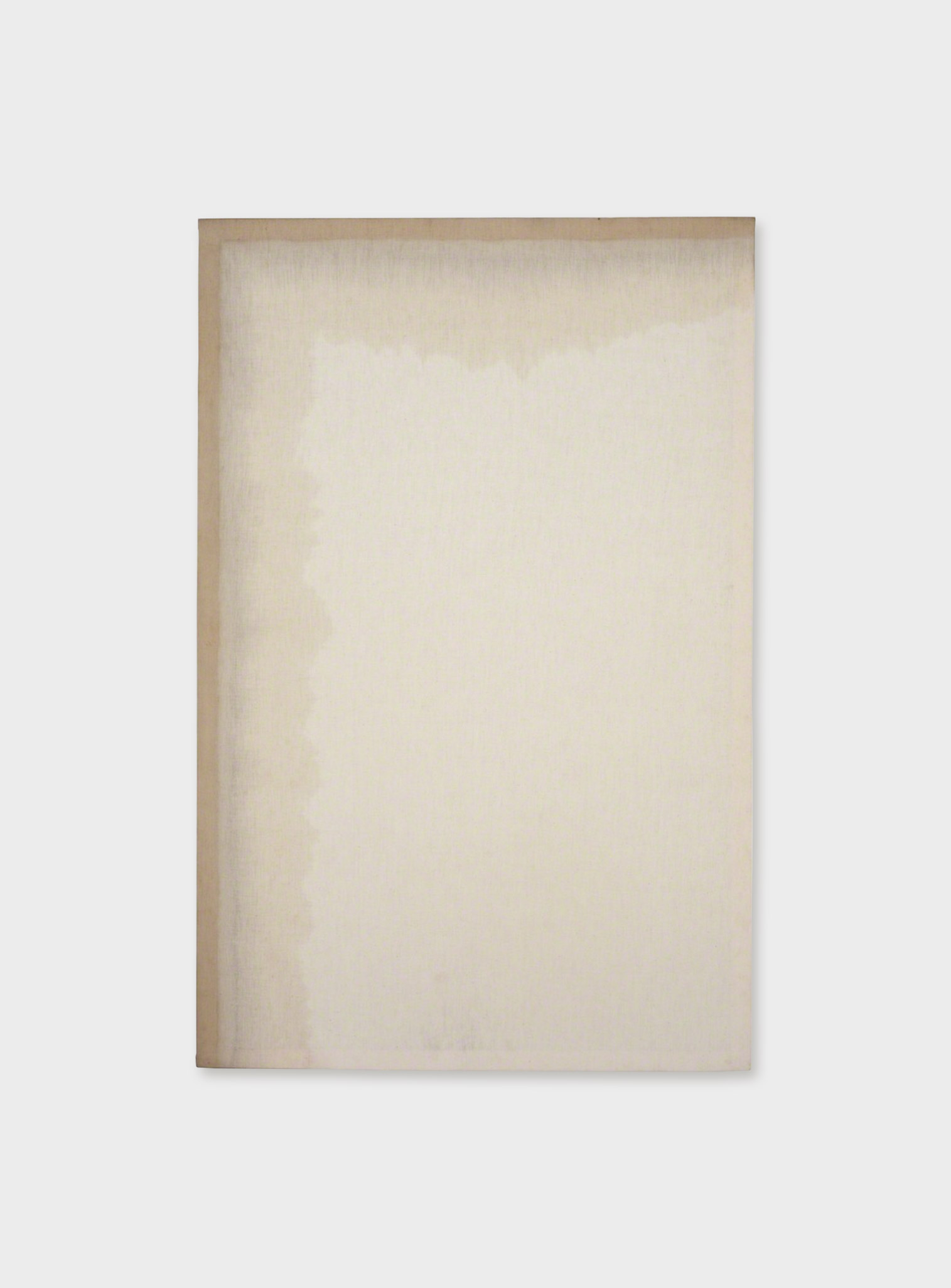 However, Kōji Enokura's work goes far beyond the context of the Mono-ha movement.2 He used a variety of media for his explorations, from photographs to oil and ink-stained canvases and acrylic-painted canvases.
His works have always been characterized by a minimalist aesthetic, an abstract understanding of emptiness and space, and a reduced color palette. In his photographs, too, Enokura goes beyond the mere documentation of his ephemeral installations. He creates independent works of art that deal with water reflections or light reflections, often with a focus on the limits of perception.1
In the 1980s and 1990s, he experimented a lot with dyeing cotton fabrics. In this context, I would like to highlight Enokura's "Intervention" series from the 1980s. This series is characterized by the contrast between black color areas and untreated fabric. He thus created a dialog between material and form by transforming the surface. Sometimes he also used oil-soaked wooden beams, which he either attached to the canvas or leaned against the works.
It is the tension between the body and the material that interests me, and that's what I want to explore. It attests to the consciousness I have of my own existence.

Kōji Enokura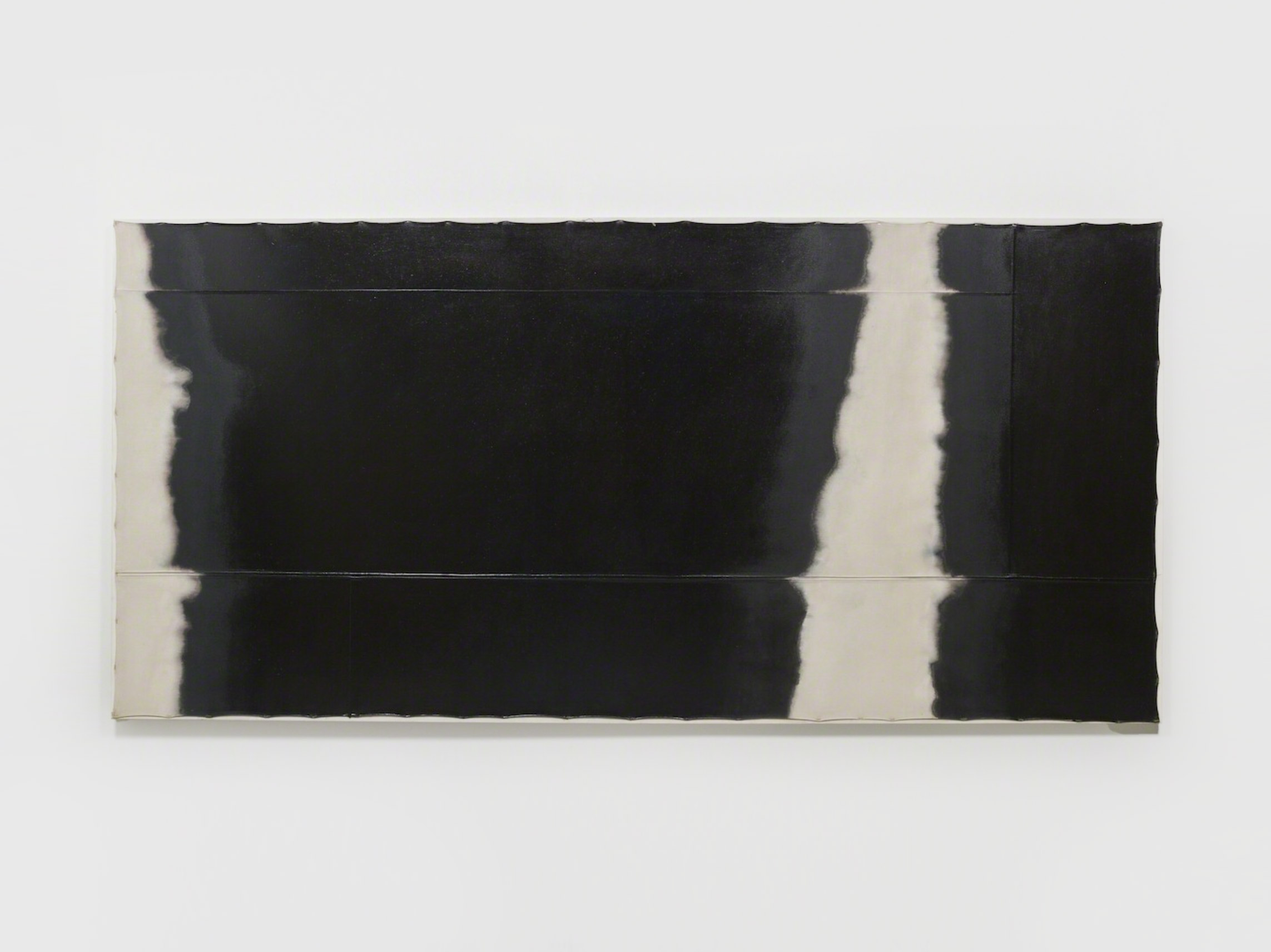 Enokura's philosophical approach is based on the belief that engaging with the material world elevates man's self-awareness. He assumes that by consciously experiencing the tension between body and object, one can attain a higher state of being. He also expressed this concept in his writings, in which he emphasized the importance of this relationship.
Kōji Enokura had numerous solo exhibitions in Japan and is recognized today for his contribution to the art world. He has always strived to push the boundaries of painting.3 His works have become known for their impressive physical presence and unique technique. Even after his early death, Enokura left behind an extensive and profound body of work.
Further Reading / Resources
https://www.blum-gallery.com/artists/koji_enokura
https://thewarehousedallas.org/artists/koji-enokura/