Snug is a minimalist candle holder created by Sweden-based designer Sanna Völker. It is crafted by the stonemasons of Catalonia, a family of artisans that has been honing their craft for four generations, dating back to 1880. The workshop is located in a small mountain village in the province of Barcelona and is made from natural stone – some of which are up to 500 million years old.
Stone is a material that has been formed throughout time due to shifting continents and seas, as well as earthquakes. These changes in the earth have created layers and fossils that give each piece a unique history, and it is through this extraordinary variation that the beauty of Snug is revealed.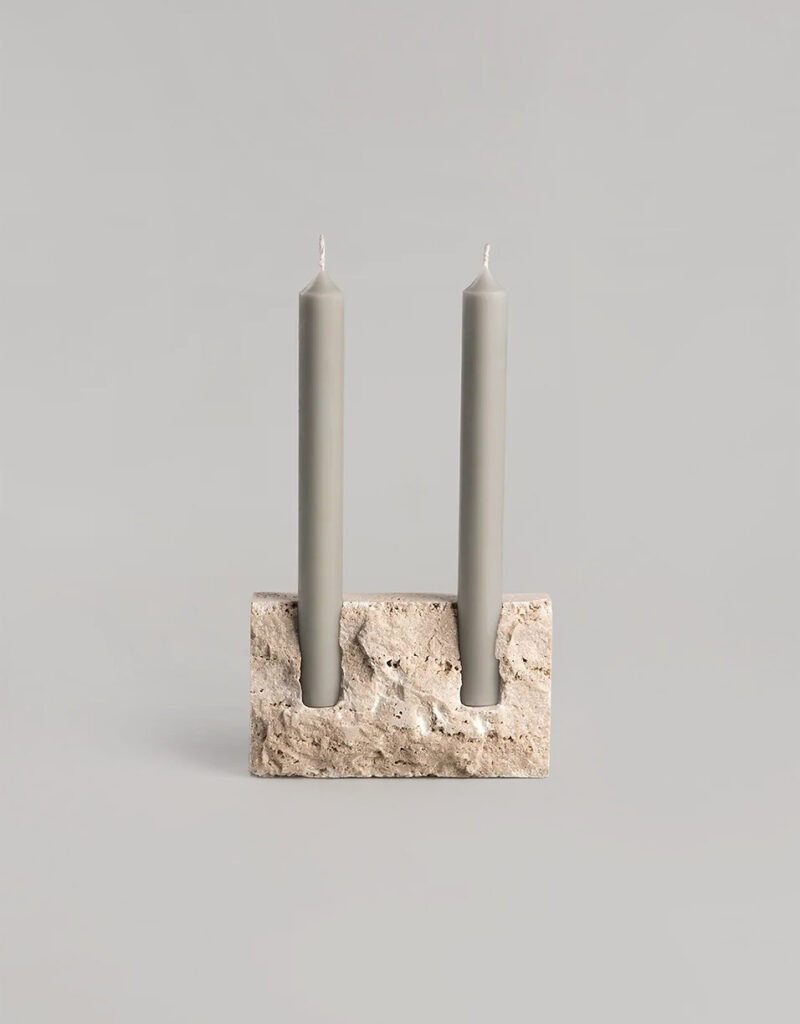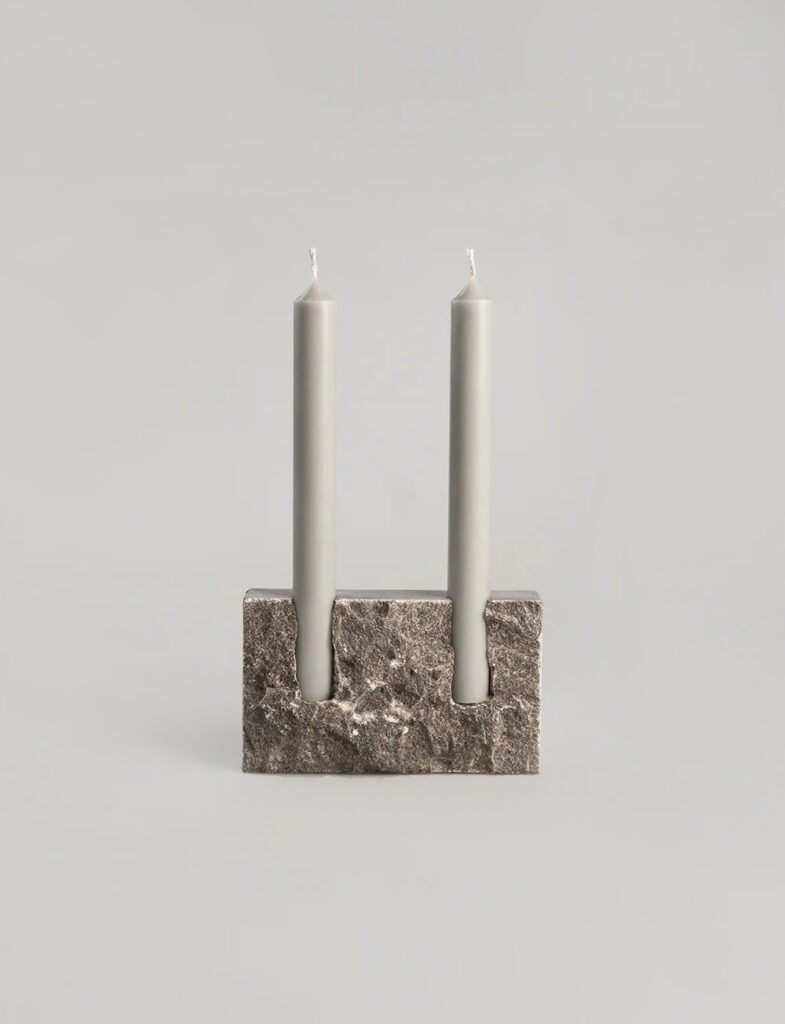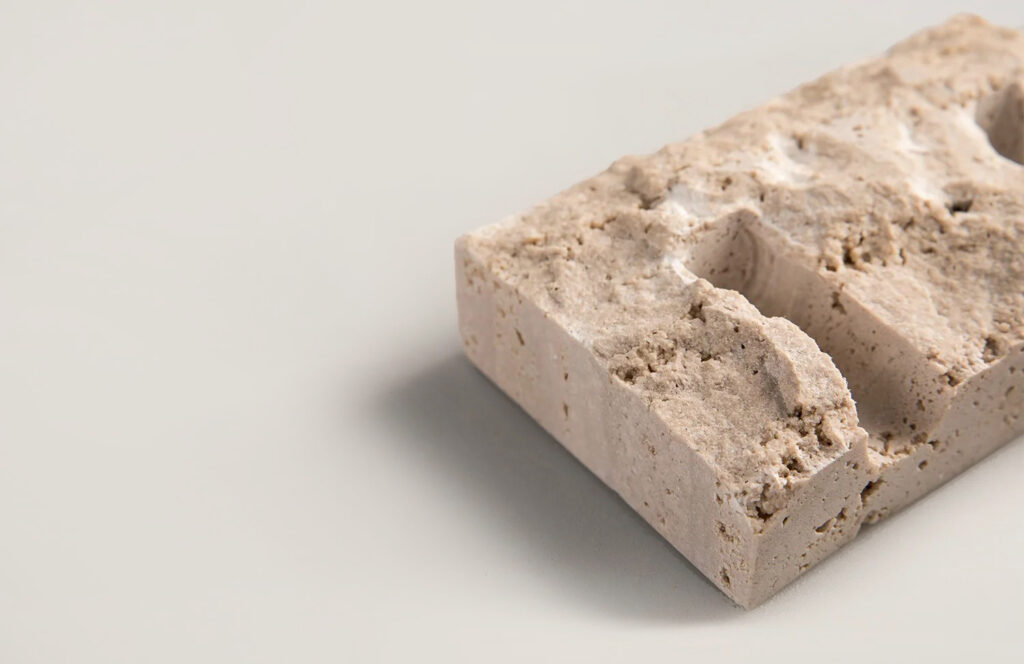 About Sanna Völker
Swedish-born designer Sanna Völker is based in Barcelona and her work often explores the theme of human intervention in nature and society in her objects and furniture. Drawing references to architecture and brutalism, she creates pieces of pure and minimalist shapes that strive for equilibrium between rawness and refinement, harmony and intrigue. To bring her designs to life and transform traditional materials and techniques into contemporary pieces, Völker collaborates with local craftspeople for her self-produced and commissioned works.