ST02 is a minimalist side table by French furniture designer Johan Viladrich, characterized by its clear rectangular geometry.
Born in Paris in 1991, Viladrich lives in the south of France and designs and manufactures each piece in his studio. Since graduating from the Design Academy Eindhoven, Viladrich has devoted himself to the design of furniture and spatial structures. His strong sense of detail is evident in his pared-down, minimalist designs.
The ST02 presents itself as the result of this detail-loving design process. Made of waxed aluminum, the table impresses with its clear rectangular geometry, which gives it the necessary stability. Nothing seems superfluous, nothing is left to chance. For the ST02, a total of six plates are used, which are connected by visible screws. This open connection is a characteristic detail in Viladrich's work – a tribute to the honesty of industrial materials.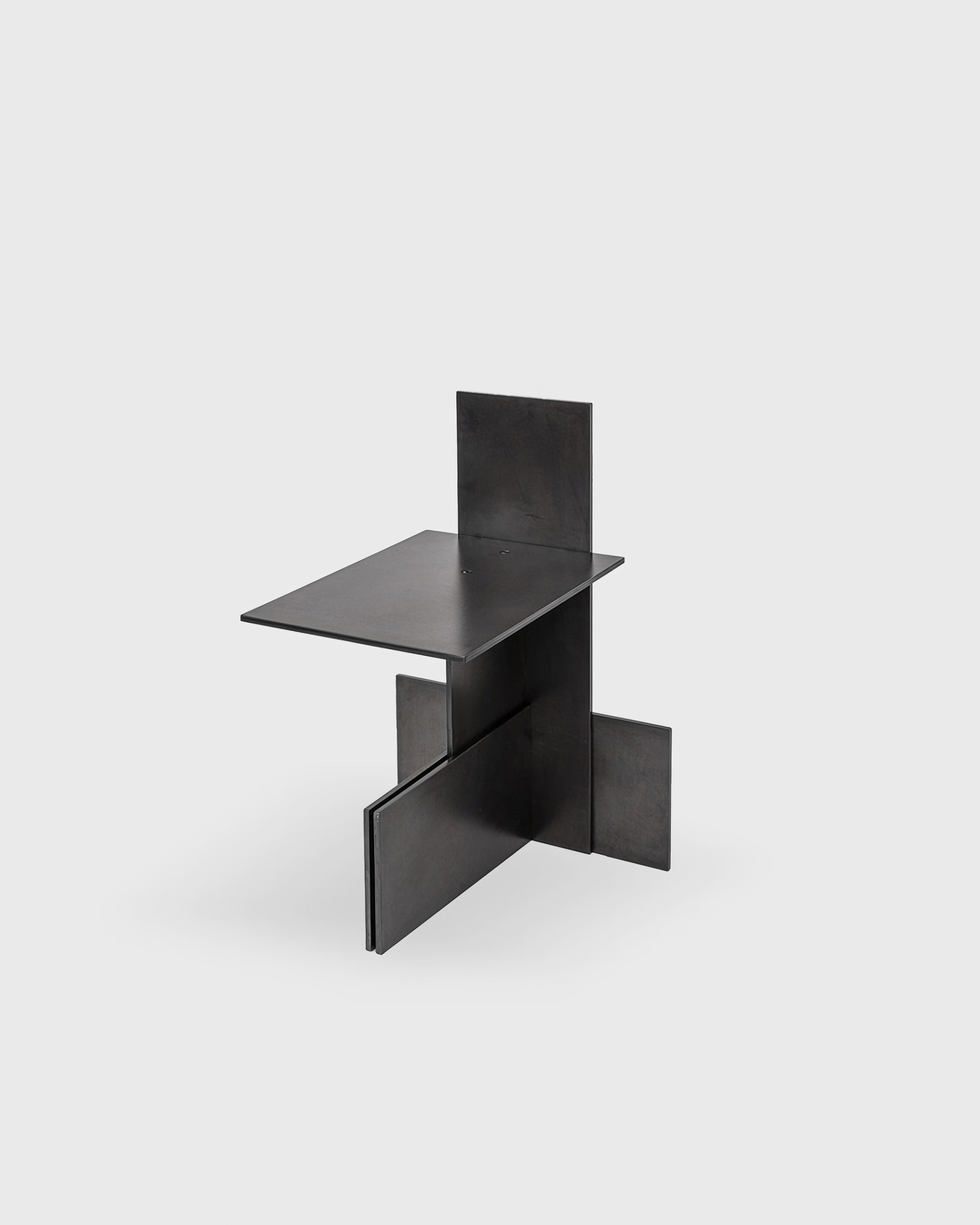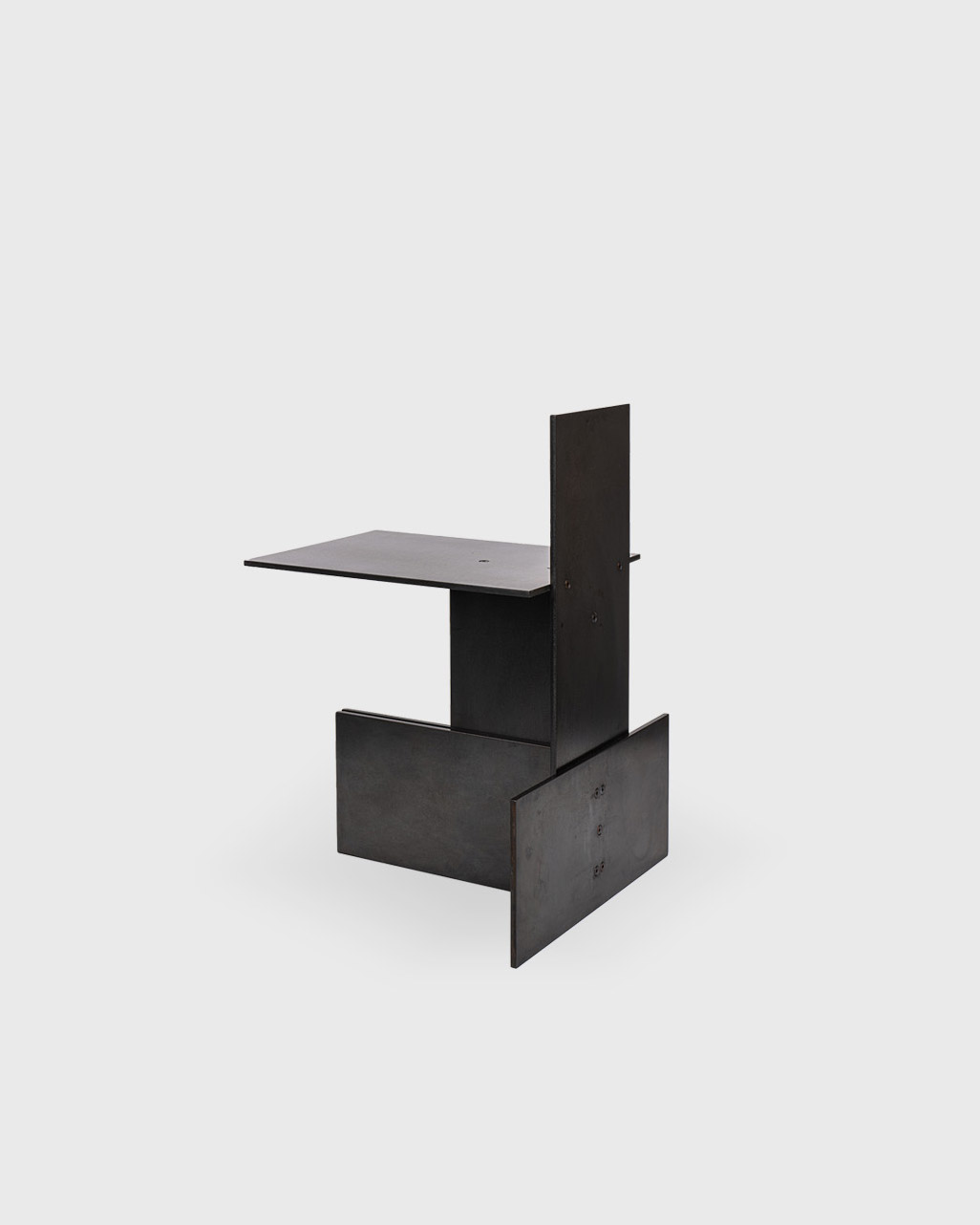 Materials such as steel, aluminum and fiberglass are at the heart of Viladrich's work. He explores their textures, contextual references, and potential beauty through refined surface treatments. The table's surface receives only a finish, the goal of which is to highlight the natural aspect of the aluminum and allow a subtle play with light. After applying the finish, the side table is waxed to protect the aluminum from stains, while still maintaining a more natural look.
With the ST02 Johan Viladrich has succeeded in creating a beautiful, minimalist side table that skilfully captivates with its sculptural and clear design language.