Ted Larsen is an internationally exhibiting artist from the United States, known for his minimalist, sculptural wall paintings. Born in 1964 in South Haven, Michigan, and raised in the desert southwest of northern New Mexico, Ted Larsen grew up in a family of artists. Inspired by the geological power of the earth, he first began his artistic journey as a landscape painter.
After the traumatic events of September 11, however, he developed a new way of working using surfaces made from pre-painted salvage materials, mostly car body parts. With these "non-art materials" he forms "Shaped Paintings," hybrid objects with obvious sculptural qualities that push the boundaries between painting and sculpture.
His works usually feature a small size – thus inviting the viewer to get closer and thus explore their spatiality. Likewise, the titles of his works are often contradictory – which is supposed to encourage the viewer to contemplate.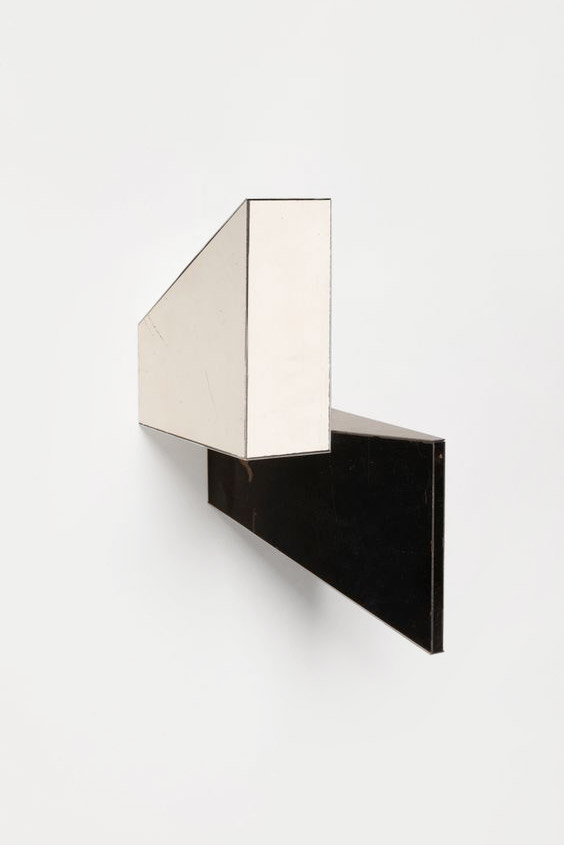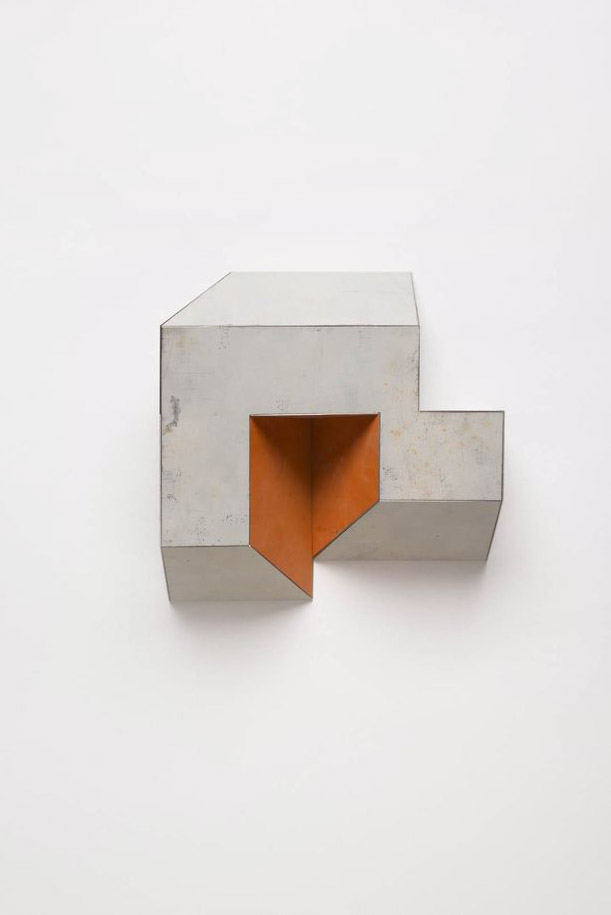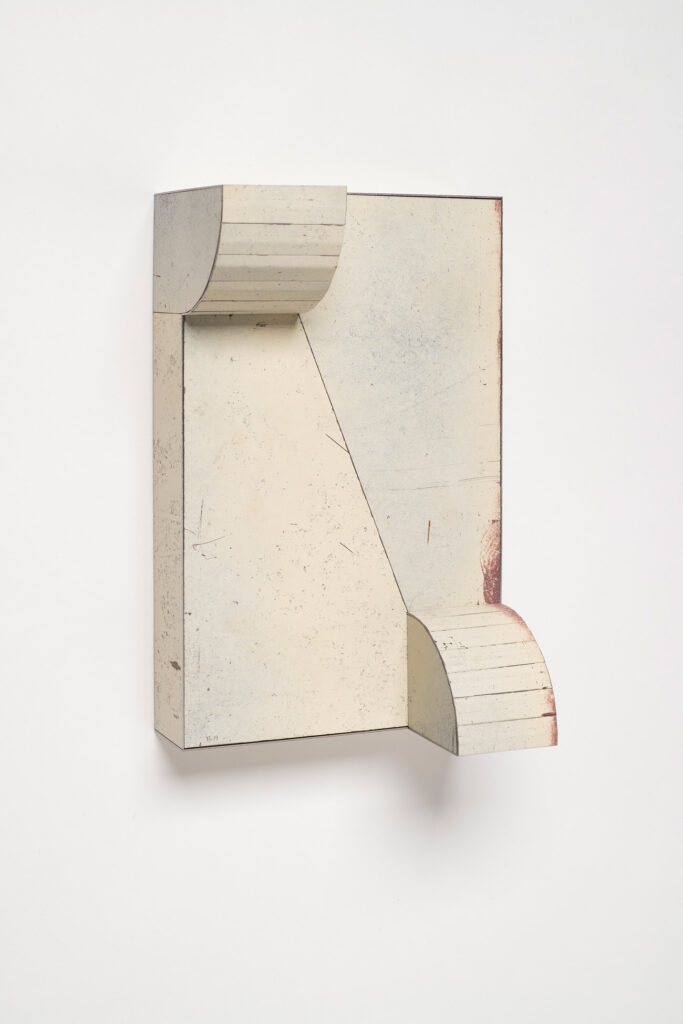 In this way, he supports artistic research into the legacy of the Russian Suprematists, the De Stijl movement, the American Postminimalists, and non-objectivity. The quality of the artwork should be influenced by the authenticity of the feeling it wants to express and by the multiplicity of different perceptions.
Ted Larsen's work has been exhibited in museums such as the New Mexico Museum of Art in Santa Fe, the Albuquerque Museum, the Amarillo Museum of Art, the Spiva Center for the Arts in Joplin, Missouri, and the Philadelphia Museum of Art, as well as in over eighty gallery exhibitions.
Purity comes from distillation. Through a process of removal, things become more clear. What is removed can be as important as what remains. Life is about winnowing the chaff to find the good.

Ted Larsen, April 2020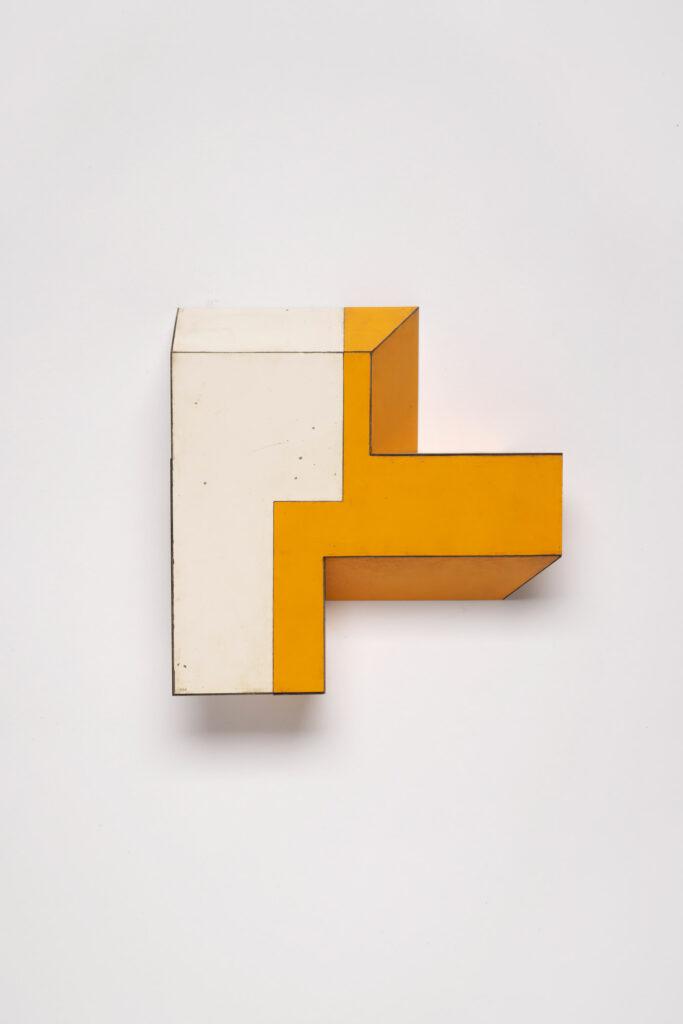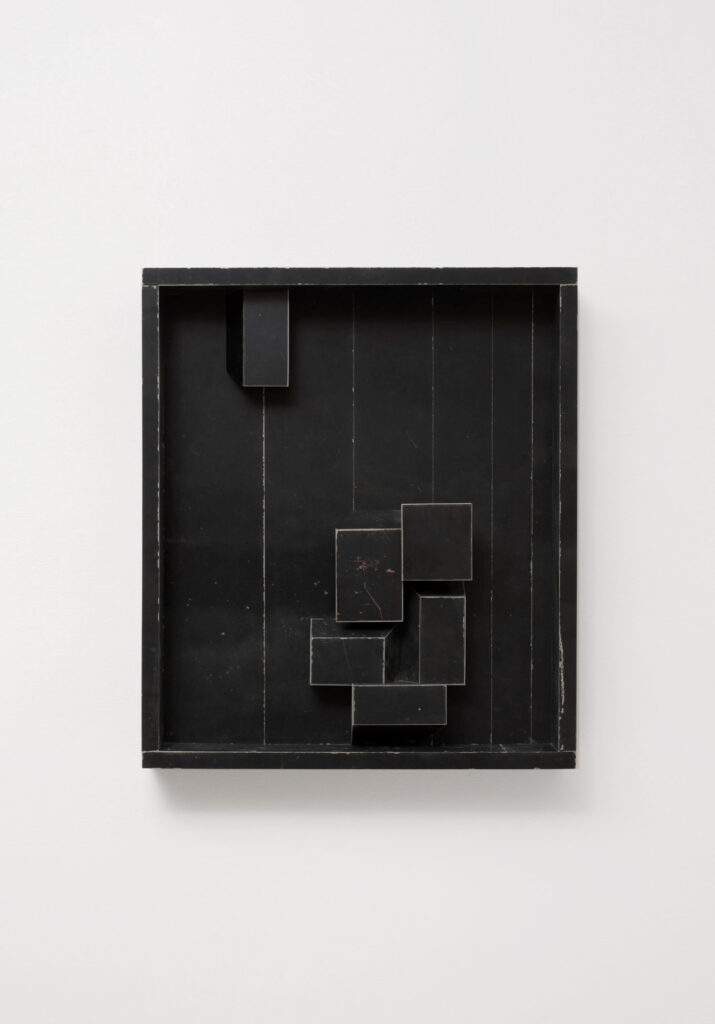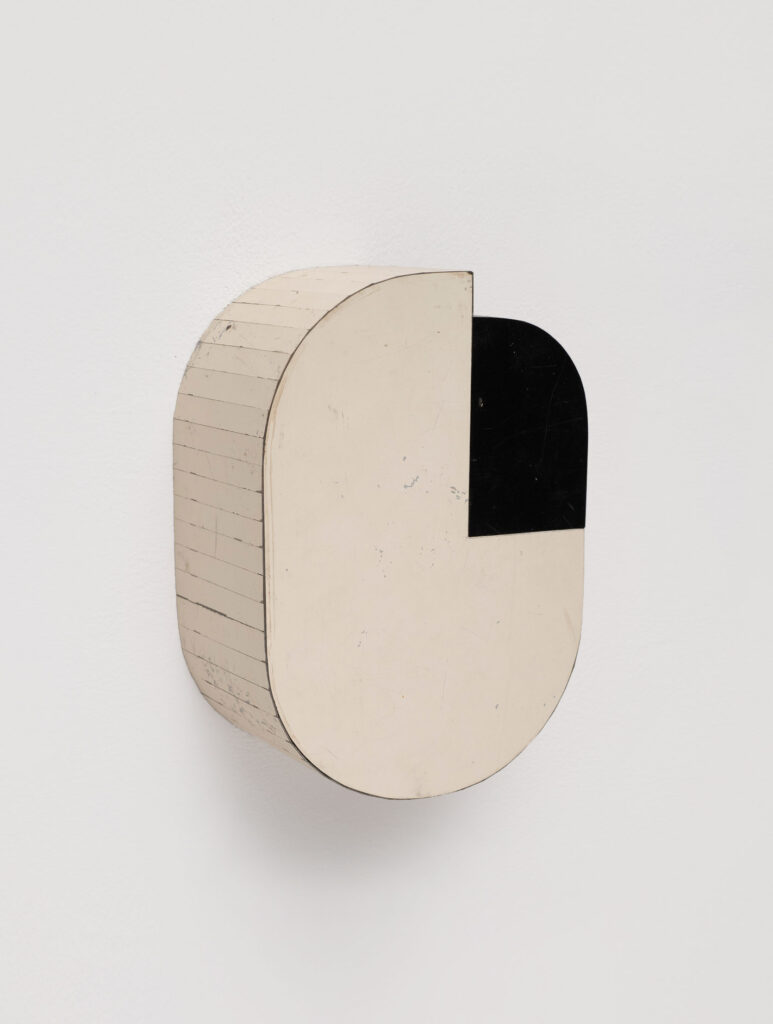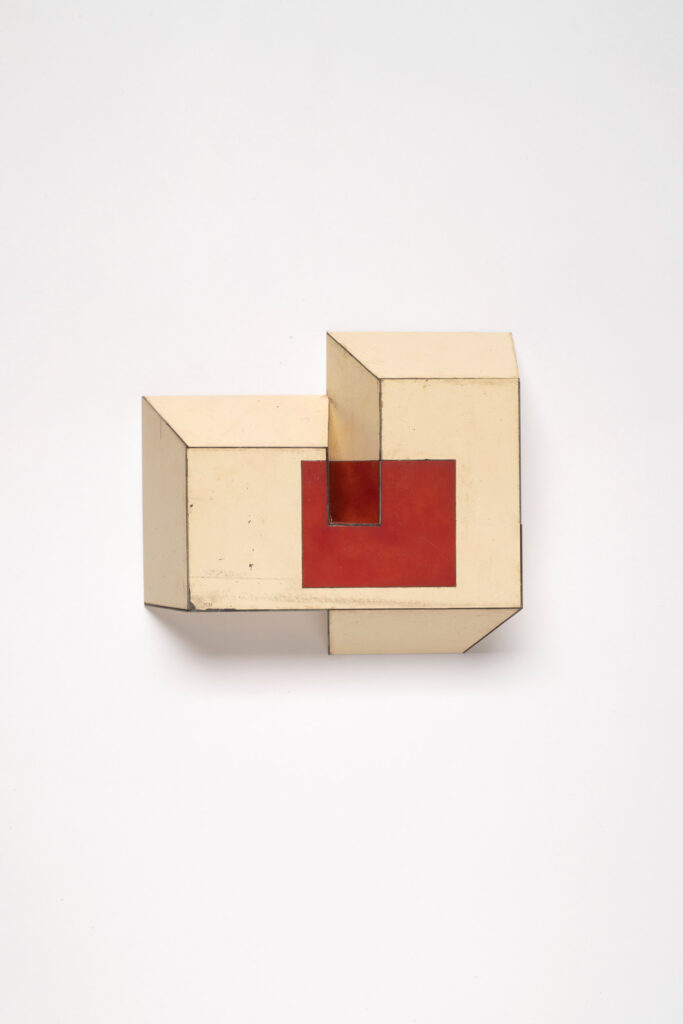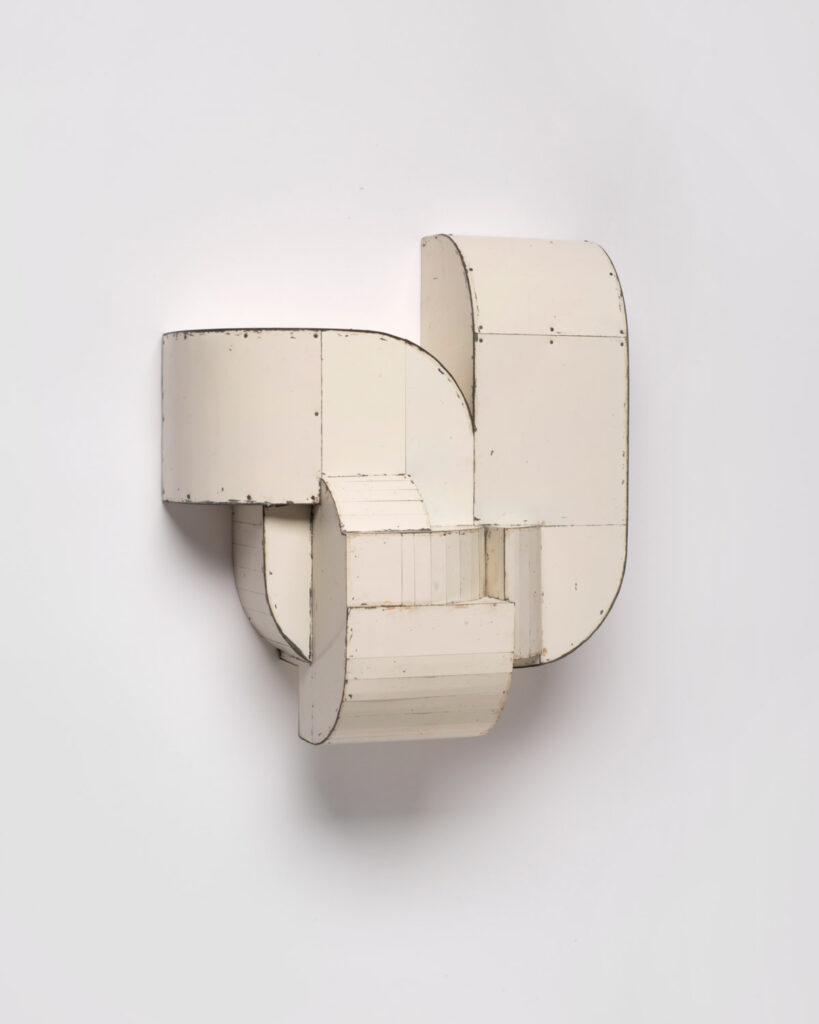 Further Reading