The internet is full of inspiration. Every day I discover beautiful designs and inspiring interiors – "The Edit" is home to a wide variety of projects, from architecture to photography to graphic design.
Let's start with some random inspiration. On the left, we have a painting by Simone Polk. Simone uses the emotions of home, the beauty of cracks, and the nostalgia of what once was to create soft, abstract, and expressive paintings. The depth of texture and tactility of the works are most impressively felt in her "Patches" series. The focus is on everyday stories told individually by each layer. She uses media such as cotton paper, chalk, palette knife, or acrylic paint to make her images visible.
On the right side, I would like to share with you an abstract sculpture called Polvere by Abe Vettoretti. Abe is part of the Unno Gallery, which I have written about in more detail here and here.
And finally, in the image below, we have a wall sculpture by Ted Larsen. Larsen (b. 1964, USA) expands the boundaries between painting and sculpture by creating three-dimensional wall objects from prefabricated scrap materials, primarily car body parts. His "Shaped Paintings" are hybrid objects created through the combination of wooden substructures and applied paints nuanced by time, accidents, and weather. Read more about him here.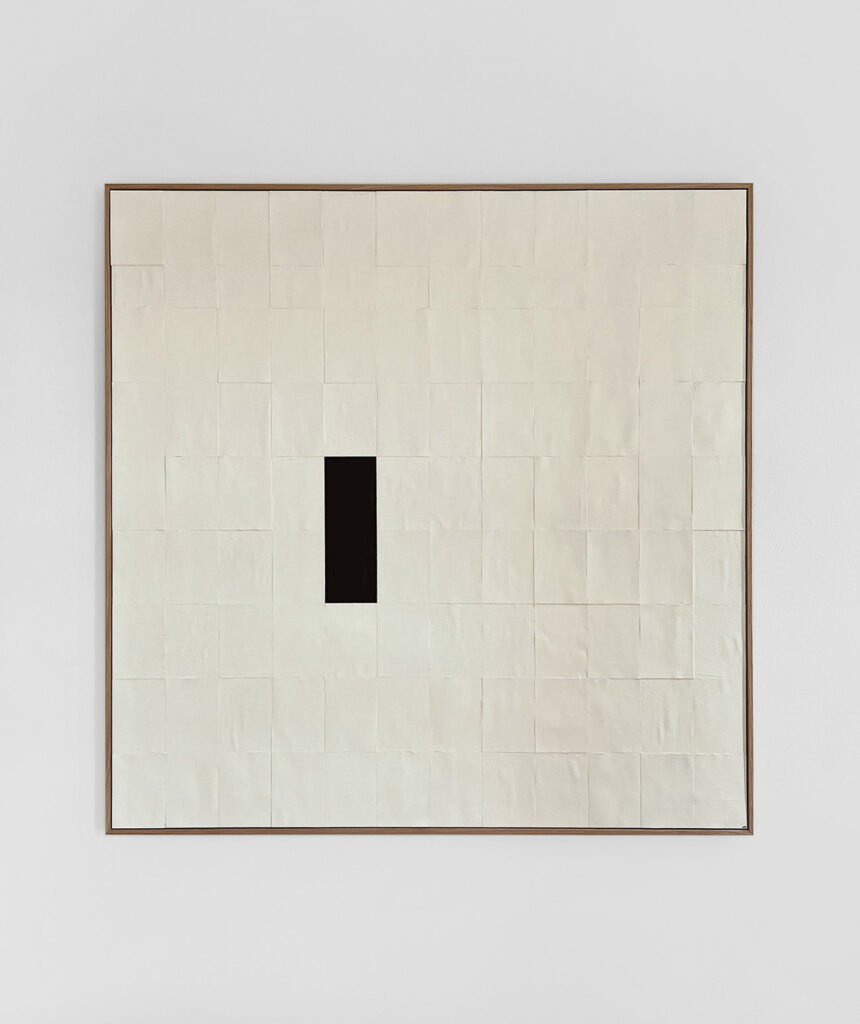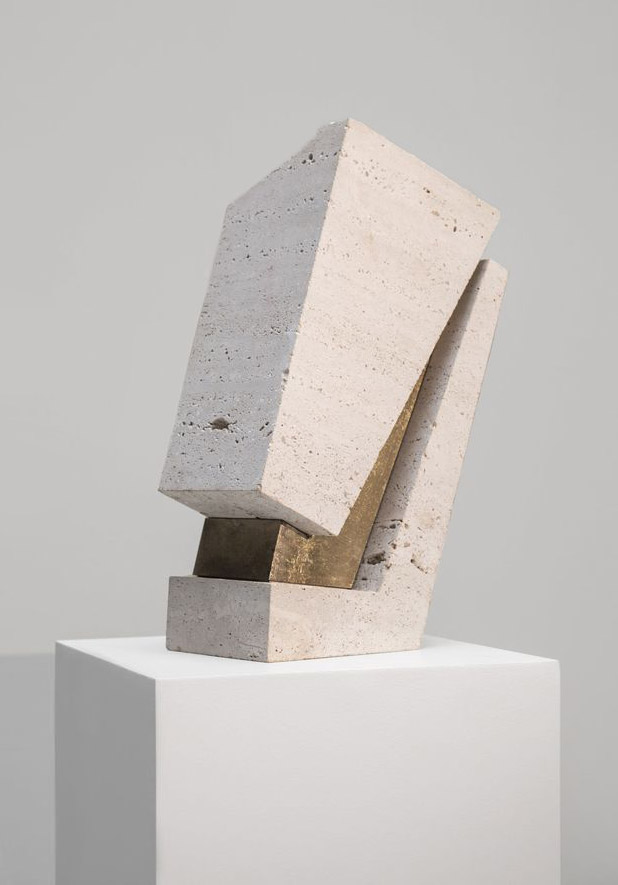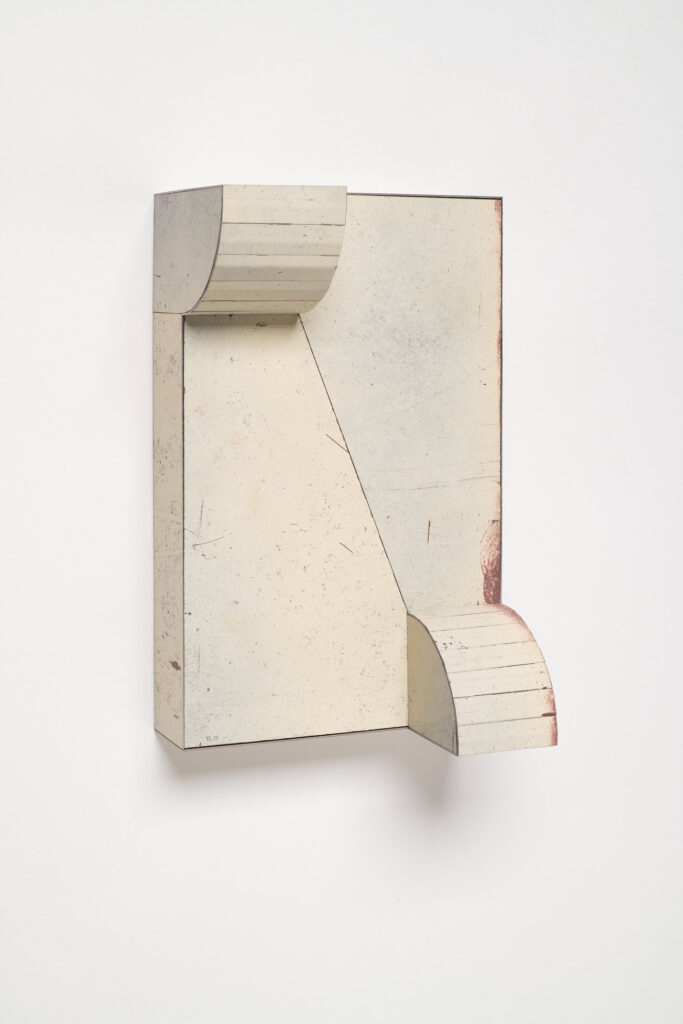 Wall Ceramics by Marie Sripha
On the website of M.A.H Gallery, I found the beautiful minimalist wall sculptures of Marie Sripha. The designer actually works in fashion and took a course in sculpture and ceramics a few years ago. Marie herself said about her unique work: "I started working with clay as a creative extension to my fashion and art background and had the desire to devote my interests in Geology and the natural components of stone to a new skill. There is magical energy, released from working with clay which I found completely fascinating and therapeutic."
Marie's work is characterized by coarse clay and its earthy textures and neutral tones. The result is understated, striking wall objects of simple elegance and aesthetics.
Pinakothek der Moderne in Munich by Stephan Braunfels Architects
Next, I want to share this minimalist photograph of the Pinakothek der Moderne in Munich. Opened in 2002, the Pinakothek was designed by Stephan Braunfels Architects. The building, which houses four independent museums for art, graphics, architecture, and design, is one of the largest collection houses for modern and contemporary art and design in Europe.
The building presents itself externally as a rectangular block of exposed concrete, glass, and steel. On the three levels of the building, the visitor is guided by a "large staircase that widens upwards and downwards in a funnel shape".
The top gallery level, which is used for exhibitions, is illuminated by a gigantic light dome that closes off the central foyer at the top. This allows visitors to walk diagonally through the entire building from the basement to the top floor. The Pinakothek was opened on September 16, 2002.
'AKRA' table by Dan Yeffet
The 'AKRA' table is a minimalist side table designed by Dan Yeffet. Crafted from brushed oak and black patinated bronze, this piece encompasses Dan Yeffet's signature style of marrying innovative designs and classic craftsmanship. Hailing from Jerusalem and having studied Industrial Design at Bezalel Academy and Gerrit Rietveld Academy in Amsterdam, Yeffet moved to Paris where he opened his design studio in 2005. The piece shown below is the first object in a growing series of tables.