In the latest edition of our interview series, we once again dive into the world of minimalist aesthetics. In inspiring conversations with creative minds from the fields of architecture, design, and art, we explore how they are guided by their vision and how they express it in their works. Along the way, they provide us with interesting insights into their creative process and reveal how they perceive and shape the world. This time, I had the pleasure of having an inspiring conversation with Rahee Yoon.
Rahee Yoon is a designer and artist from Seoul. She graduated in metal, textile, ceramics and woodworking and has been running her own studio since 2017.
Yoon is known for her experimental works in which she explores the nature of different materials. She has worked extensively with acrylic for over eight years, creating a series of unique artworks. Her objects are characterized by their subtle and intuitive aesthetics, combining the raw properties of the material with unpredictable visual effects – always sitting on the border between art and design.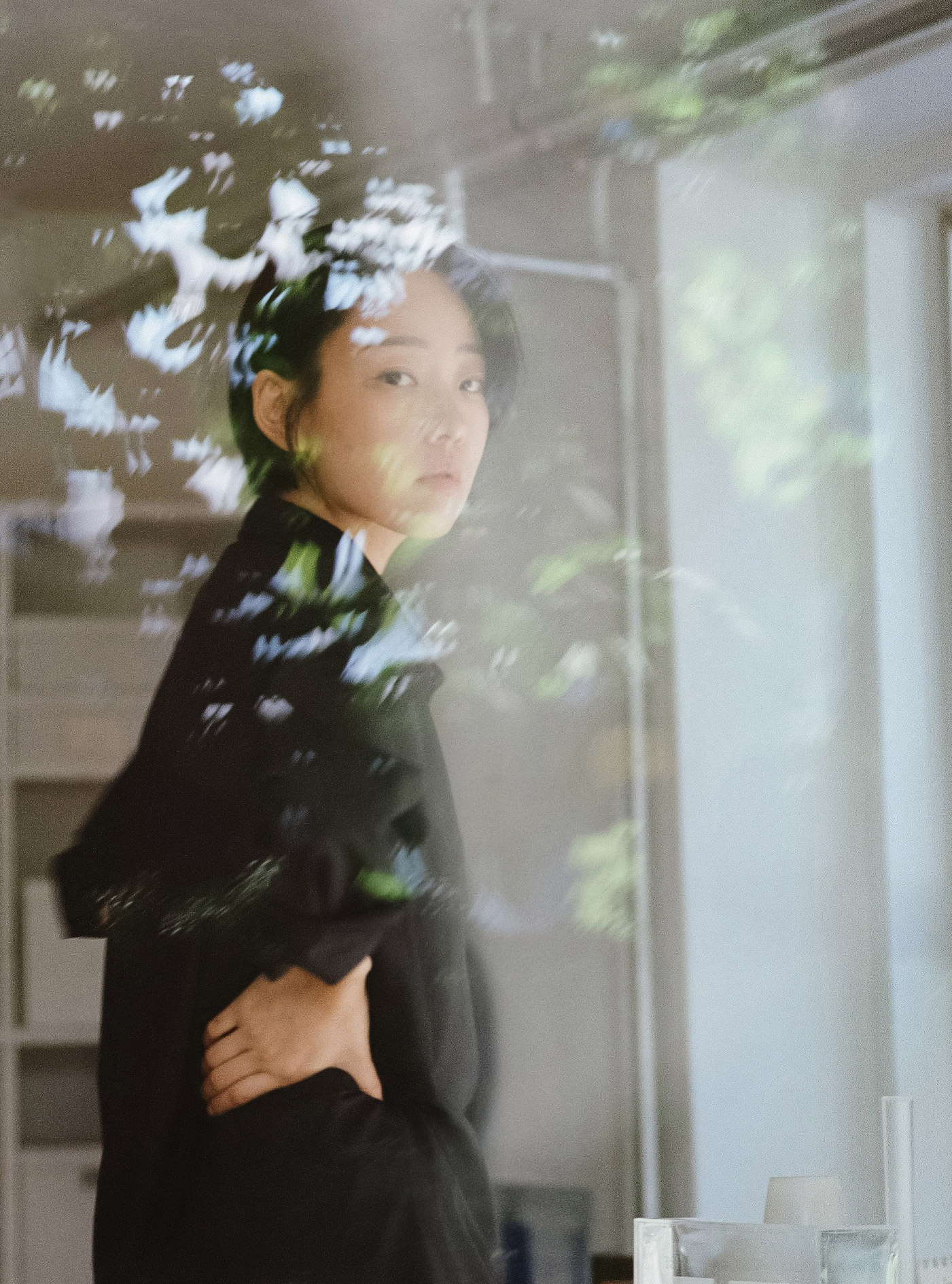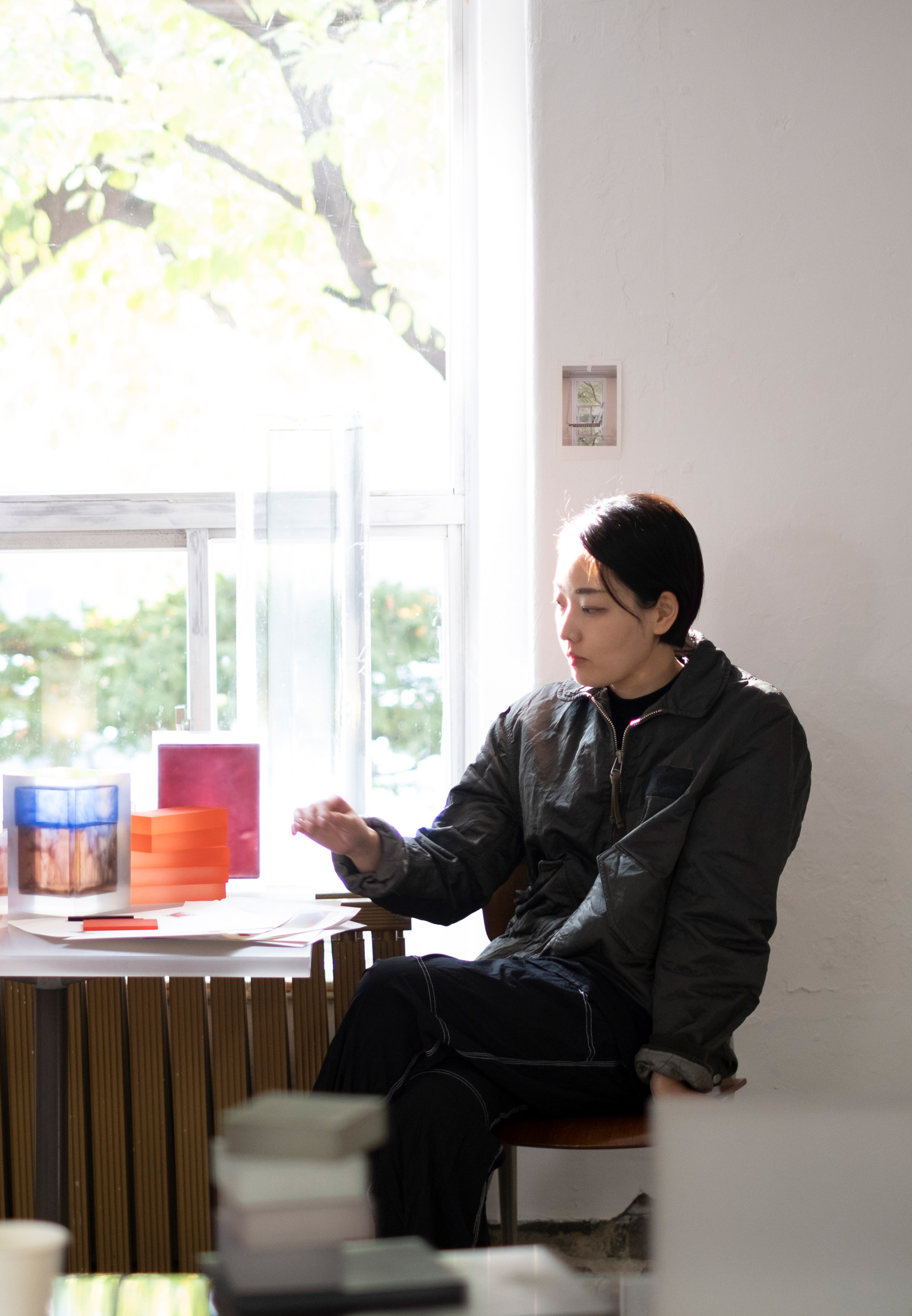 Rahee, thank you for your time! What inspired you to become an artist? When did you know you wanted to be an artist?
Rahee Yoon: There was a time when I started to move my footsteps more independently. I used to visit a dyeing factory in the very middle of Seoul once a week for no particular reason. It was 13 years after my college graduation, working in a company and as a freelance designer. It was a point in time when I decided to become more of an unfettered, free individual but with strong responsibility rather than just an artist.
How would you describe your work to someone who has never seen it?
Rahee Yoon: I work with visual creations through materials.
Can you tell us something about the creative process behind your work? How do you go from the idea to the finished object?
Rahee Yoon: When I aim to create a series of works, I start by nurturing vague images or lingering imageries. I gradually refine and shape these into tangible forms. The work goes through 5 to 8 different workshops and craftsmen. This process goes through an experiment of slightly twisting the existing artwork, a period of giving concrete shape, and time dedicated to nurture what has been created. I sometimes secretly anticipate 'mistakes' to unintentionally occur throughout the process.
The visual form of the work becomes gradually clearer, but beneath the process, there's a silent resonance.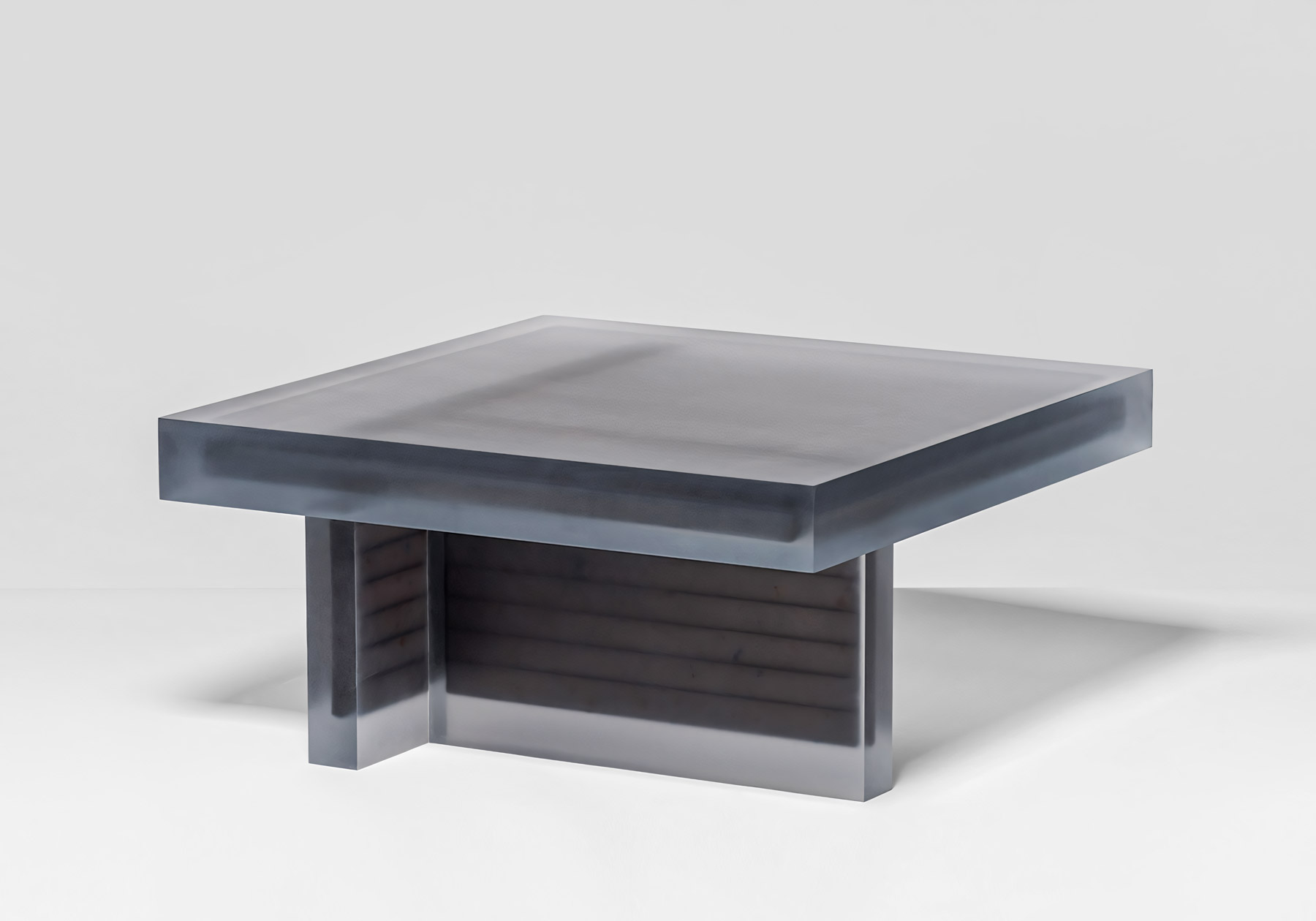 You create sculptural objects as well as functional everyday objects like tables or flower vases. Can you elaborate on the connection between design and art in your work and how they influence each other?
Rahee Yoon: I'm working on an alternating basis between sculptural objects and functional objects. While I usually create sculptural objects, there are moments that I am even more convinced when crafting functional objects, particularly by the results they yield. After all, to persuade something or someone, I must first convince myself.
In your opinion, what makes something art? Should it be intentionless?
Rahee Yoon: I believe art emerges when one encounters a mistake while moving forward with intention in their work. Mistakes emerge serendipitously in a result of traversing the path of deep engagement.
I believe art emerges when one encounters a mistake while moving forward with intention in their work. Mistakes emerge serendipitously in a result of traversing the path of deep engagement.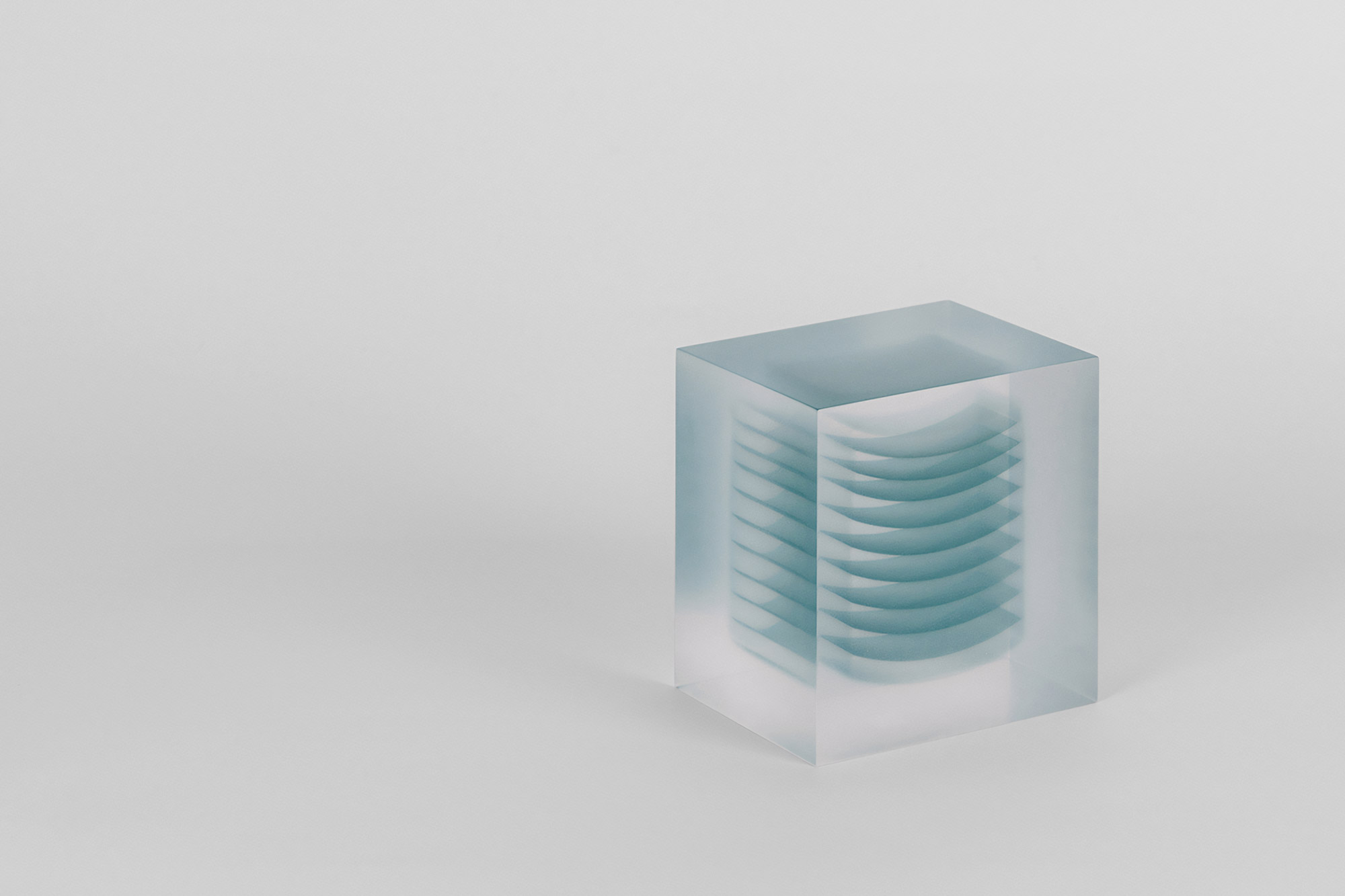 Your "Block" series is a recurring element in your artistic work. How did the idea for this series come about and what does it symbolize for you?
Rahee Yoon: The "Block" series is a collection where manually dyed color fragments are embedded within transparent blocks (the void), creating deeply and silently diffused waves. Through the contrast between vivid external boundaries and ambiguous internal textures, I contemplate the concepts of vague boundaries, diffusion, and empty spaces.
The title "Block" not only refers to the term used for material samples but also embodies the nuance of a series that originates from the simplest form of language and progressively evolves into multidimensional works.
Are your works expressions of certain emotions or thoughts, or are they more focused on the investigation of the material and its properties?
Rahee Yoon: Within the time spent working with this material, I've already forgotten the noun aspect of 'material'. I now concentrate on combinations of adjectives – sensed from the inherent properties of the material – and verbs – as a state of action -, such as 'solidly clears', 'subtly deepens', 'simply overlaps', 'boldly spreads', and so on. While I do recognize the material's history and existing imagery, I tend to erase them at the same point. There's a significance in examining the 'now' of the work while focusing on this material.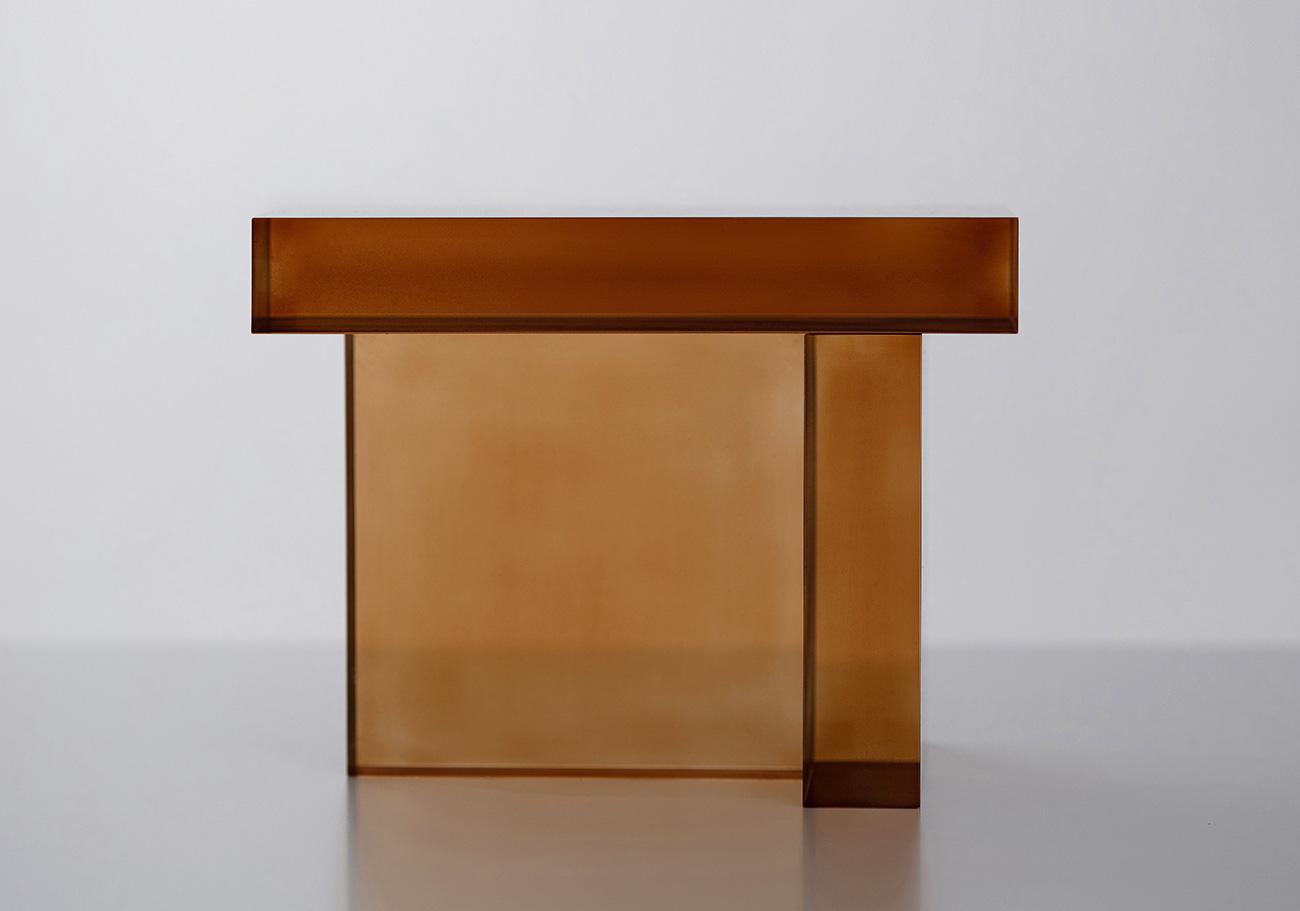 You often play with contrasts such as transparency and opacity, simplicity and complexity, tradition and modernity. What role do these contrasts play in your artistic vision?
Rahee Yoon: For me, contrast is the essence of the creative process itself. The creative process involves the interaction of these opposing elements, and I seek to capture it simply.
Surfaces become faintly transparent, textures alternate between rough and smooth, and colors gather and then disperse. It's about pausing amid this process or subtracting after undergoing many stages. I believe that by subtracting, I can achieve more.
Korea, the land where I am standing on, also feels dual-sided to me. It's both rustic and refined, rough yet polished, dazzling yet uneasy, meticulous yet accidental, sharp yet beautiful.
In your "Ancient Brown" series, you use the ancient Korean technique of Ottchil. What inspired you to use this technique and what was it like to work with it?
Rahee Yoon: For the past five years, I have been experimenting with the Ottchil technique, a traditional Korean lacquer, on acrylic with a master craftsman. Ottchil uses a unique expression that 'the color blossoms', where colors become clearer and deeper over time. Given the material I'm exploring is transparent, I found it intriguing how the traces of Ottchil brushed onto the surface appeared pictorially translucent. It feels like I'm transparently facing the encounter between the ancient brown that has been used for over 2000 years and the material that is not even a century old, across the era.
What was the most inspiring moment in your career as an artist and why?
Rahee Yoon: When I am joyful while working.
When I'm free, without pursuing anything.
And then, one day, when I feel a clear sense of epiphany.
And when I realize that I've accomplished a 'significant shift' in my work.
More about Rahee Yoon
Aesence Feature: Exploring Tradition Through Craft With 'Ancient Brown' Series
Minimalist Artists To Watch In 2023