Blade is a minimalist collection consisting of a chair, table, and stool. It was designed by the Japanese design studio nendo. At the center of the collection is the Blade Chair, which combines softness and tension. It was named "Blade" because only one side is sharply shaved off and the silhouette of the backrest is reminiscent of a T-shaped razor.
Wooden furniture with round profiles gives a soft feel to a room, but the complicated connecting joints can be visually distracting and often don't fit in rooms with flat surfaces and straight lines. Wooden furniture with angular profiles, on the other hand, may have a hard and sharp look and may appear too heavy. Nevertheless, such furniture allows you to precisely adjust the joints, which makes it fit better into sharp environments. The goal was to create a stacking chair that combines the advantages of these two characteristics.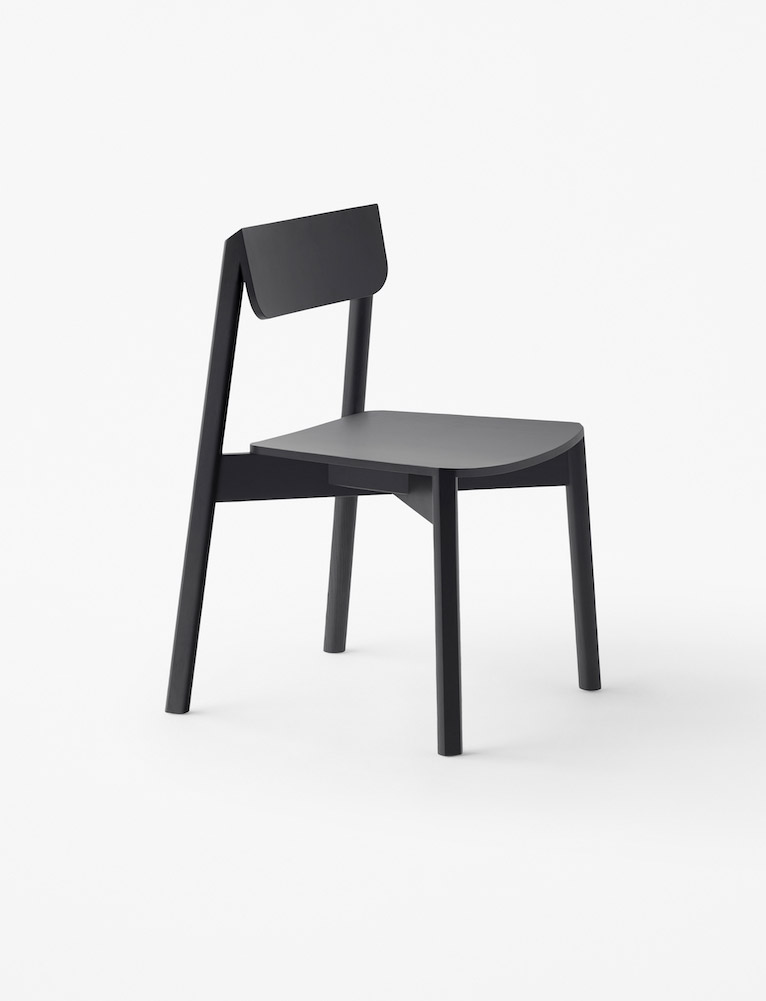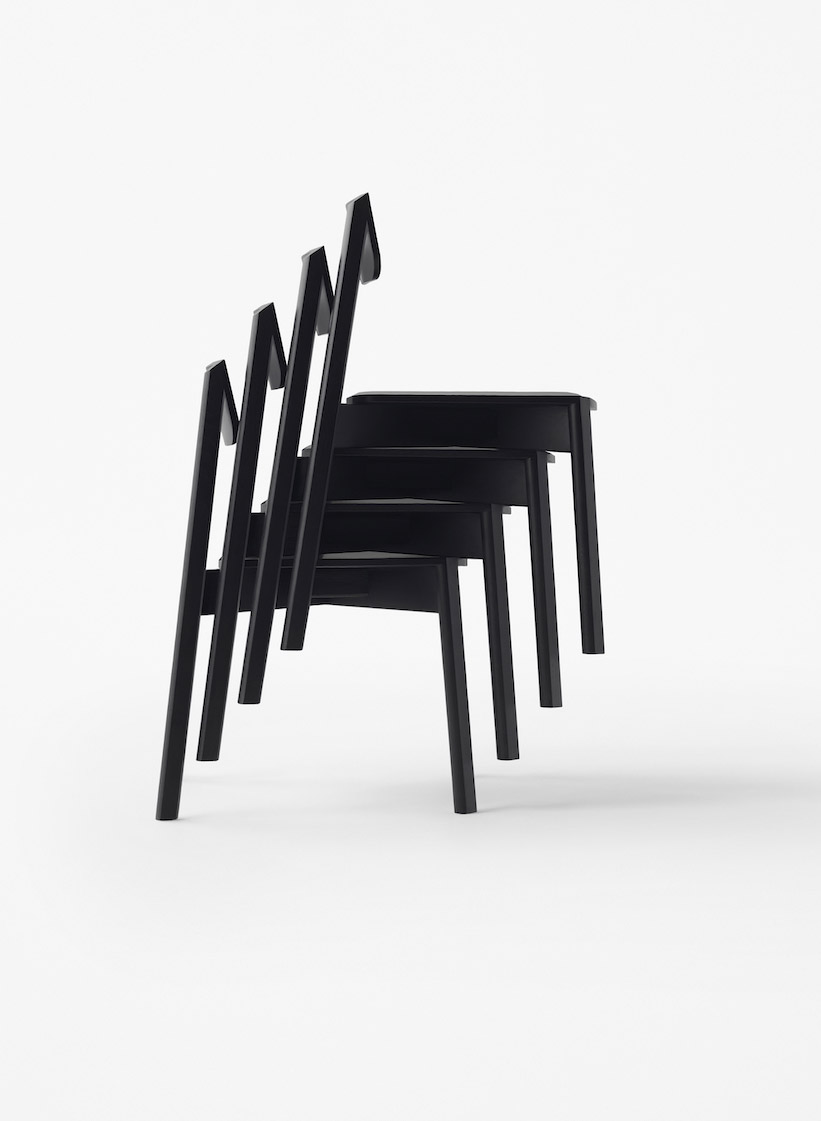 To create a coexistence of round and angular elements, achieving a balance between softness and tension, first, the frame was constructed from round profiles. Then the backrest and seat were attached in molded plywood, and the edges of the legs and backrest were linearly planed, so that the chair has both angular surfaces and straight lines. The result is a minimalist chair that looks decidedly simple.
Another distinctive feature of the Blade Collection is its versatility: in addition to the Blade Chair, a table, and a high stool are also available, which echo the collection's elegant design and add a modern yet timeless touch to the environment.
© Photography by Akihiro Yoshida for nendo