In the Belgian coastal town of Knokke, architect Nils Van der Celen has created a quiet, rural retreat for a large family. The 2021 project is a careful and in-depth renovation of a 1960s home.
The project focused primarily on creating peace and flexibility for a large family. The original floor plan of the apartment was optimized in the process, opening up the previously separate rooms in the living area to create a seamless connection between the dining and living spaces. The minimalist interior consists of a large, full-length sofa that can be used for various purposes. The architect divided the sleeping area into a master suite and two guest bedrooms, each with a separate shower room.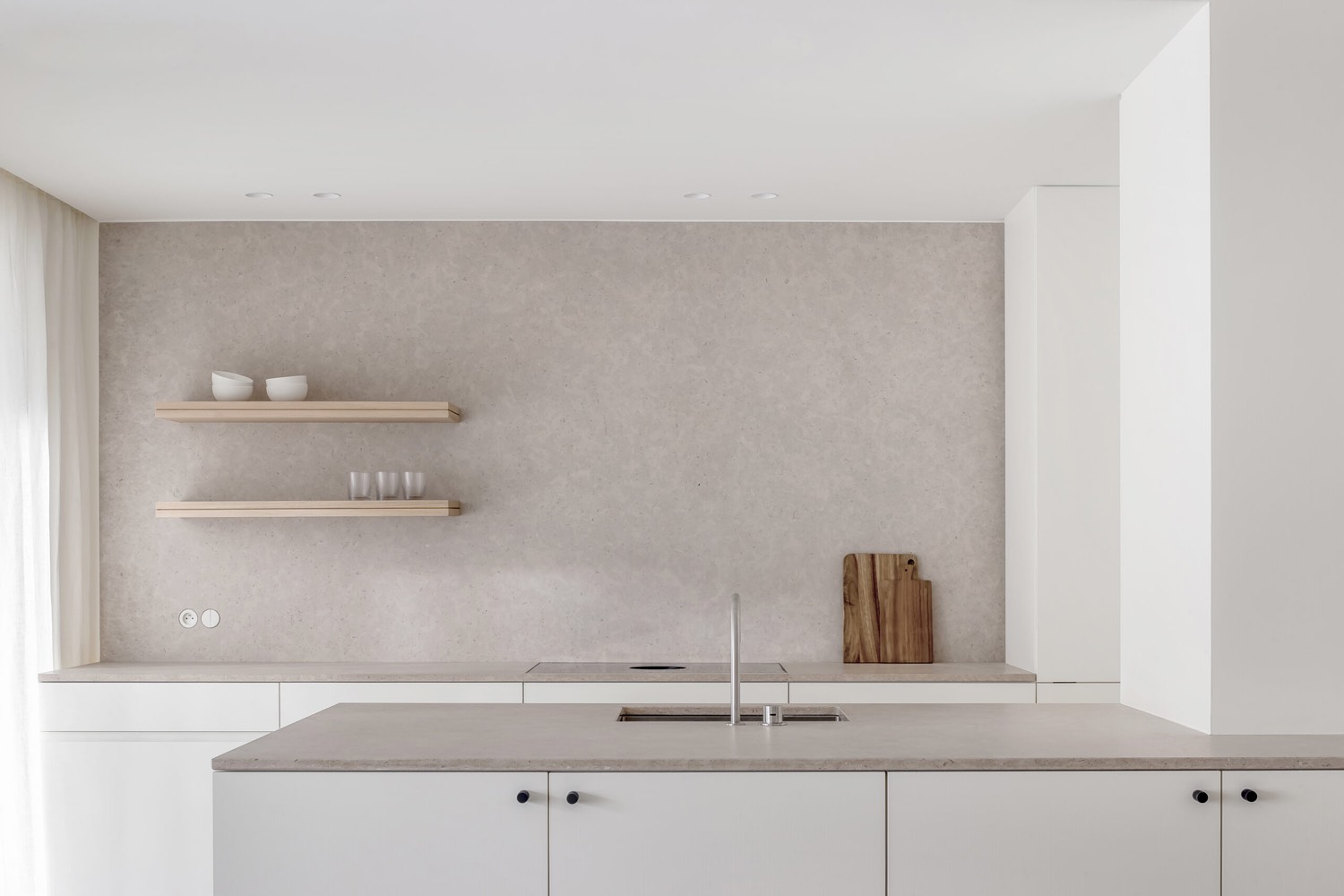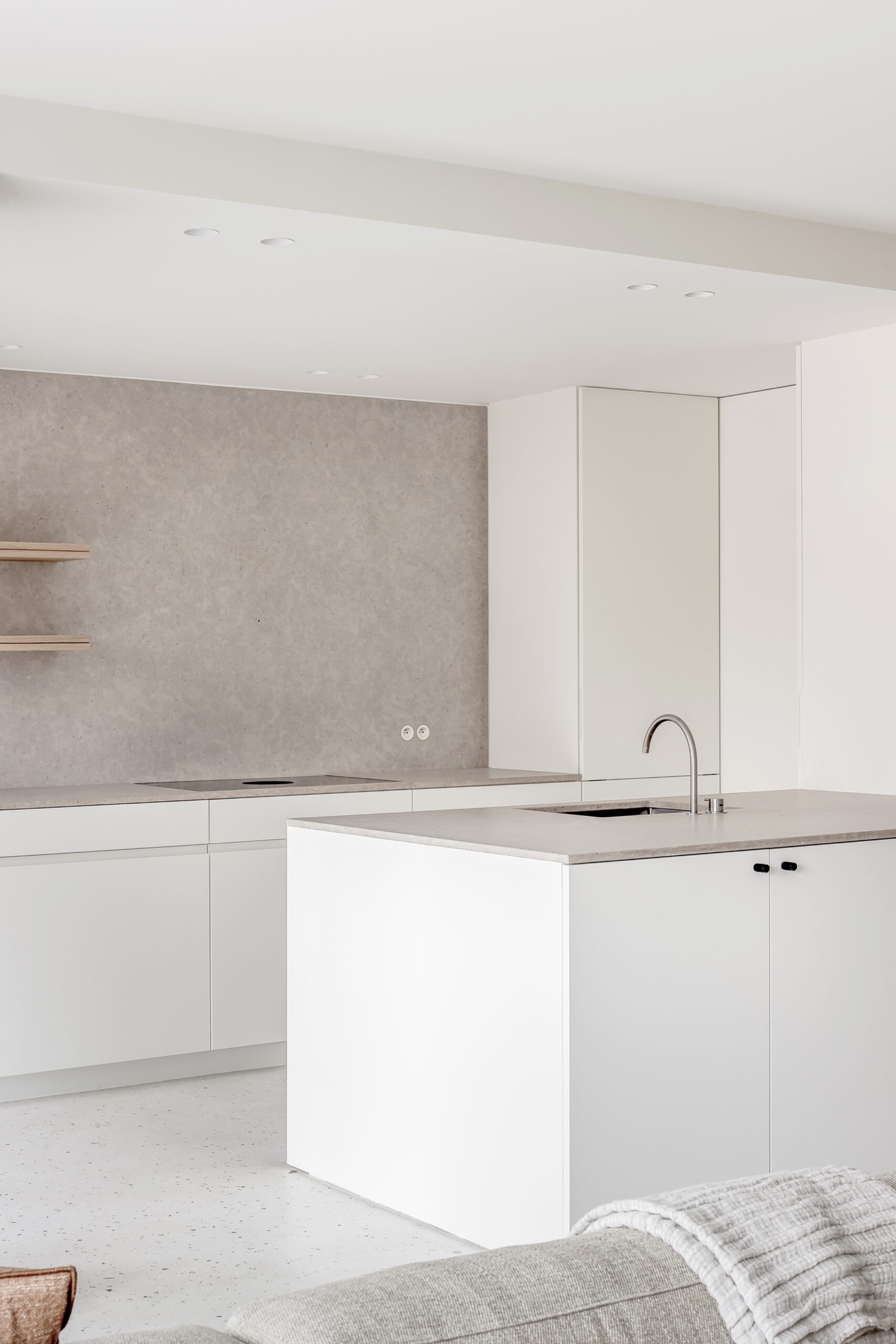 Nils Van der Celen opted for a light and calm material package that reflects the natural environment of the coast. A particular highlight is the unique lime-clay floor with shells, made especially for this project. Delicate beige wall coverings in the bathrooms create a harmonious connection between the different areas of the apartment. Oak veneer accents contrast the otherwise subtly designed rooms with pleasant, warm contrasts.
This project embodies a successful symbiosis of functionality, tranquility, and timeless aesthetics – a perfect retreat for an extended family seeking a rural living experience in a modern setting.