When Mount Etna blasts soot and ash into the sky, the people of Sicily hold their breath for a moment. But Italian design duo Formafantasma has taken inspiration from this mighty force of nature to present their unique collection, "De Natura Fossilium" – an exploration of lava in the regions of Etna and Stromboli on the island of Sicily.
"Etna is a mine without miners – it digs itself out to uncover its raw materials," say Andrea Trimarchi and Simone Farresin, the two creative minds behind Formafantasma. With "De Natura Fossilium" they shed light on the interaction between man and nature, questioning both tradition and the cultural heritage rooted in this unique region.
The collection includes a variety of experiments with lava, from the use of basalt rocks to the production of glass with molten lava. In doing so, Formafantasma succeeds in fully exploiting the potential of this material for design purposes. The design duo creates geometric volumes from basalt, which are combined with brass structural elements to become sculptural pieces such as stools, tables, and clocks. They transform solidified lava into wafer-thin glass or set obsidian mirrors by allowing volcanic rock to balance.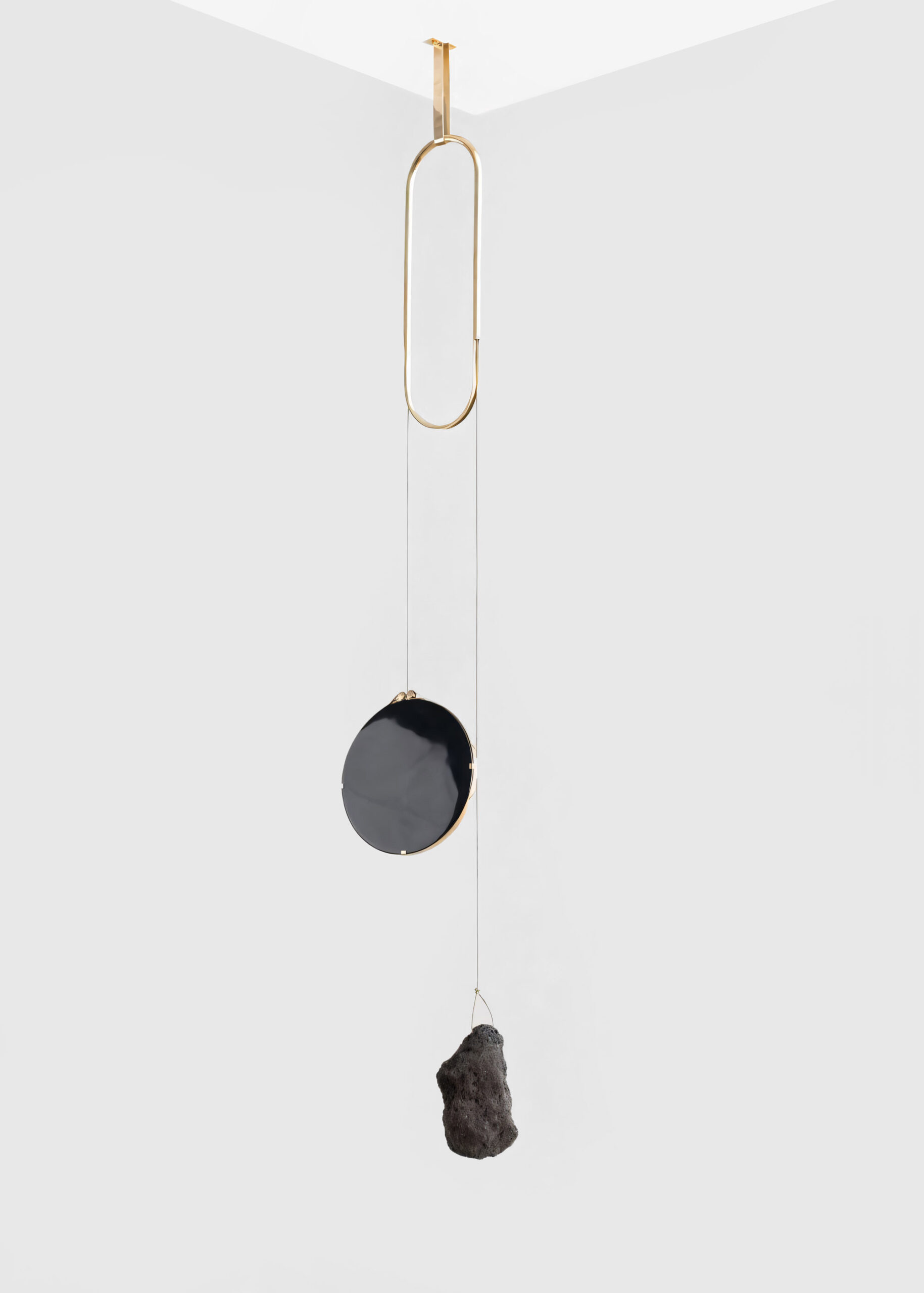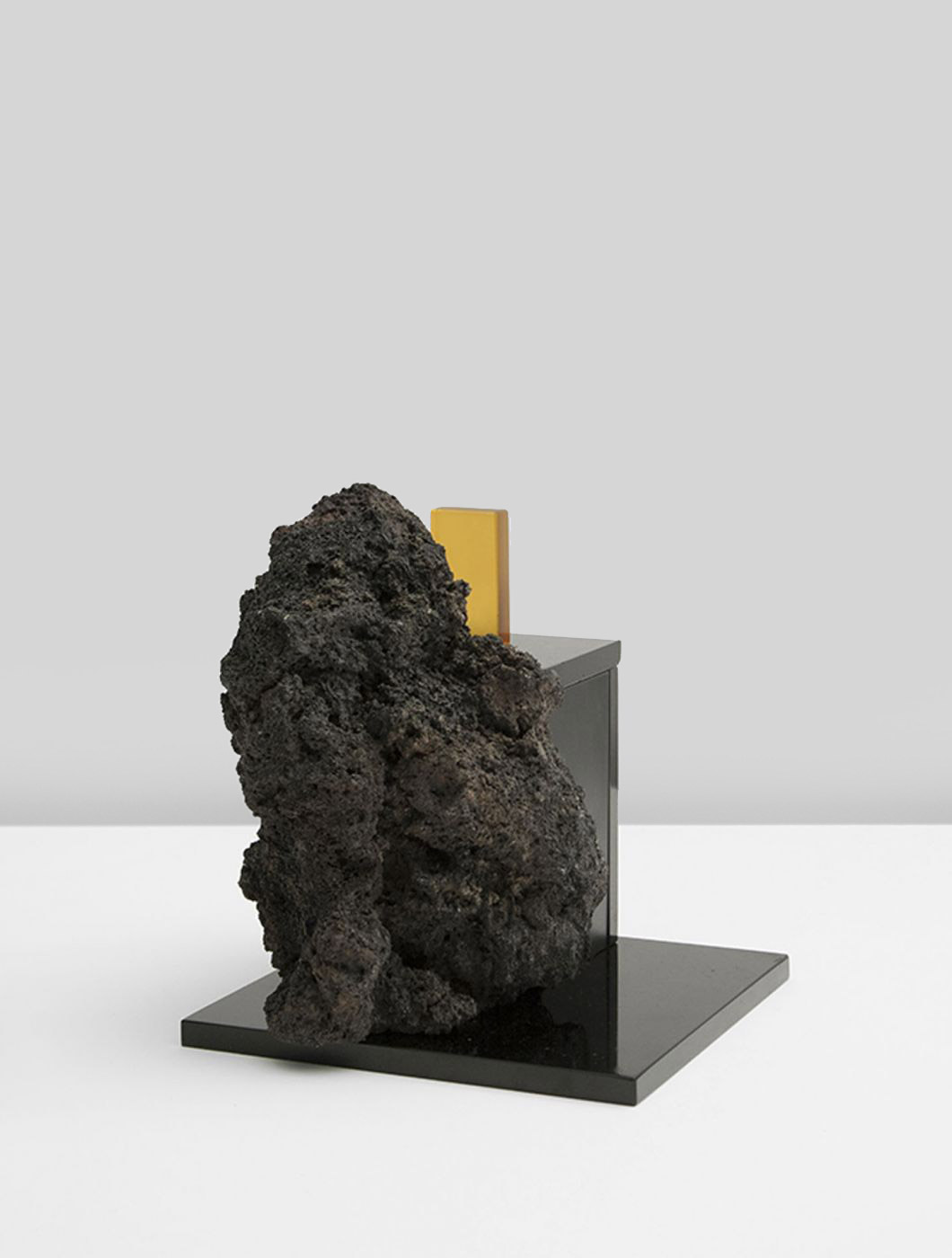 The minimalist aesthetic of "De Natura Fossilium" is brutalist and edgy – a tribute to Italian designer Ettore Sottsass, who was also fascinated by the volcanic islands. At the same time, the palette of deep blacks and shiny metallic surfaces evokes the tension and fascination that emanates from the island's bubbling craters.
Trimarchi and Farresin draw their innovative approach from their research-based work, which delves deeply into the environmental, historical, political, and social influences of the design world. The resulting objects are at once aesthetically pleasing and tell a compelling story that encourages us to rethink and reflect on our environment and its natural treasures.
The result is an impressive work that combines art, design, and nature in perfect harmony. With "De Natura Fossilium" Formafantasma once again proves their skills as experimental designers, whose projects continue to expand the design horizon, building bridges between the past and the future.