Inspired by the Roman temple ruins of Évora in Portugal, the eponymous side table by Norm Architects is a tribute to the timeless aesthetics of historical architecture.
The minimalist design of the side table features two cylindrical legs, whose shape is reminiscent of the temple's columns. A horizontally placed element, also cylindrical, not only gives the table additional stability but also subtly recalls the remains of ancient ruins.
The table is made of smoked ash, a material known for its durability and beauty. But what makes the Évora Side Table truly special is its manufacture: each piece is handmade and therefore unique.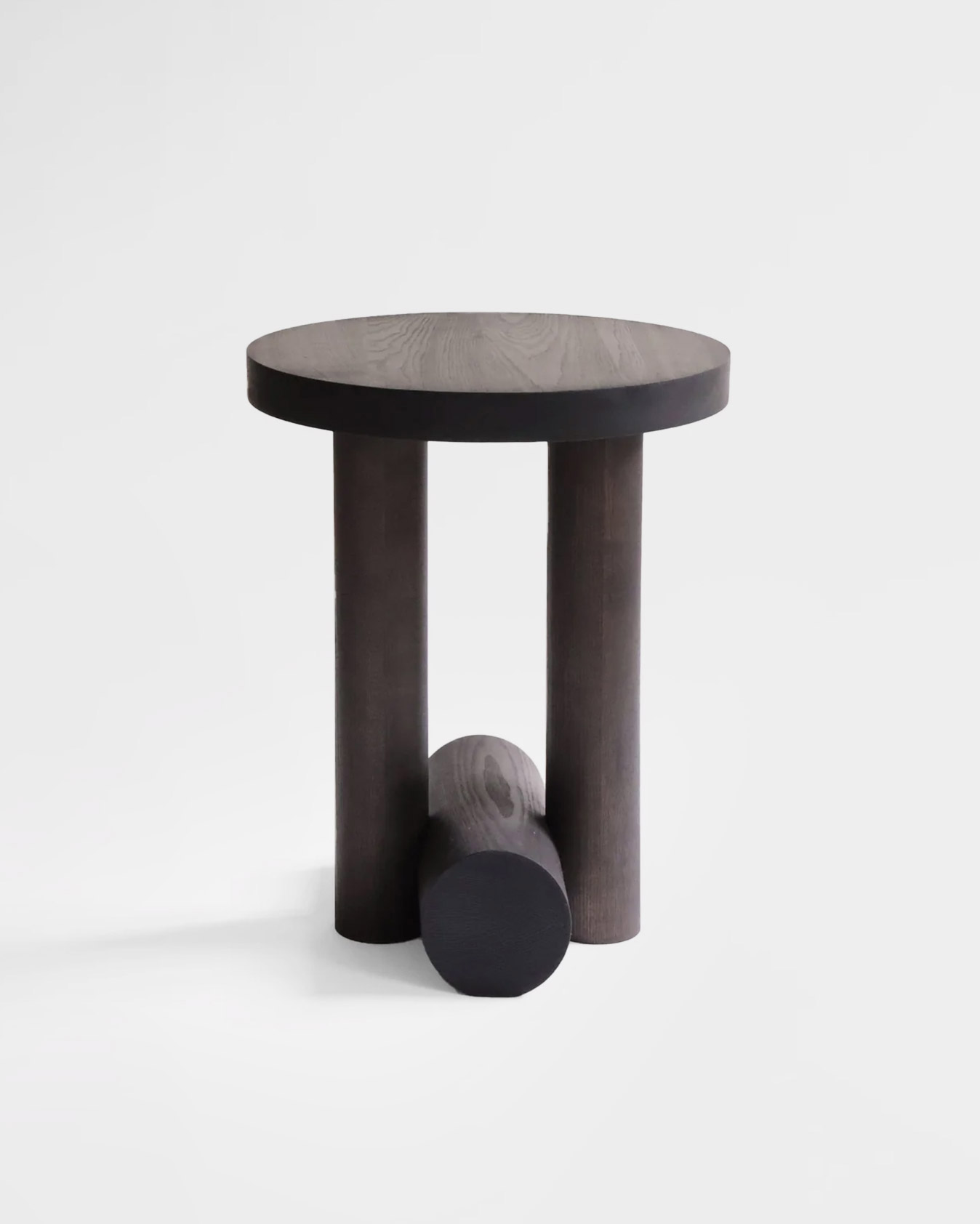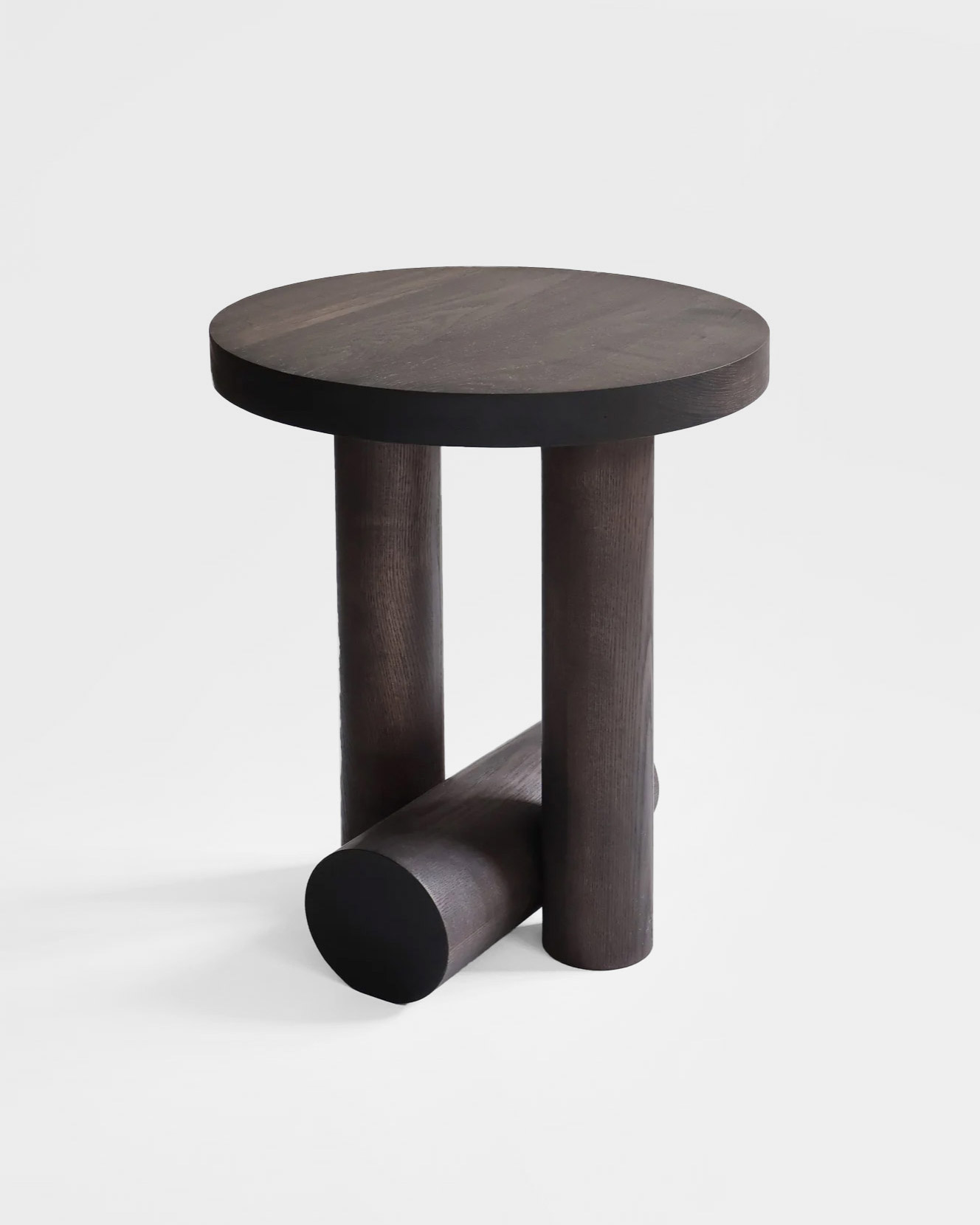 The side table was designed by Norm Architects for the brand Origin Made. With 15 years of experience in various design fields such as residential, hospitality, industrial design, and creative direction, Norm Architects focuses on the renewal of the built environment. Their expertise lies in a design practice that understands the essence of minimalism and always focuses on finding the absolute minimum – that point when nothing needs to be added or removed and when function meets beauty and the work feels as good as it looks.
The table is manufactured by craftsman Philipp Grundhöfer. This collaboration creates a piece of furniture that both embraces the past and reflects the modern.