Under grey clouds and with a great view of the Eiffel Tower, the second edition of Paris+ par Art Basel opened its doors to art lovers, collectors and other VIPs on Wednesday 18.10.23. With an impressive number of 154 first-class galleries, 61 of them French, the fair offered an international view of the vibrant art scene. The fair was complemented by an extended program open to the public, realized in cooperation with the city's leading cultural institutions in and around Paris.
Contrary to the fears of many in the scene, the temporal proximity to the Frieze art fair in London did not provide competition, but rather a nice addition for an international audience. And that was noticeable. Amidst the hustle and bustle of the first hours, it was almost impossible to enter individual stands, so crowded were the aisles with visitors. I had the pleasure of being there and would now like to share my highlights from the fair.
First of all, however, I must mention that the selection of galleries and their contributions was impressive. To list them all here would go beyond the scope of this article, so I only want to limit myself to my highlights.
Let's start with the booth of Galerie Max Hentzler, which presented works by Edmund de Waal. The internationally acclaimed ceramic artist de Waal inspired with his monochrome, minimalist works. Also very aesthetic was the booth of Mai36, which showed works by Irma Blank. The Italian artist is known for her handwritten works that deal with themes such as language, writing and identity. Her work is characterized by her particularly meditative and time-consuming approach.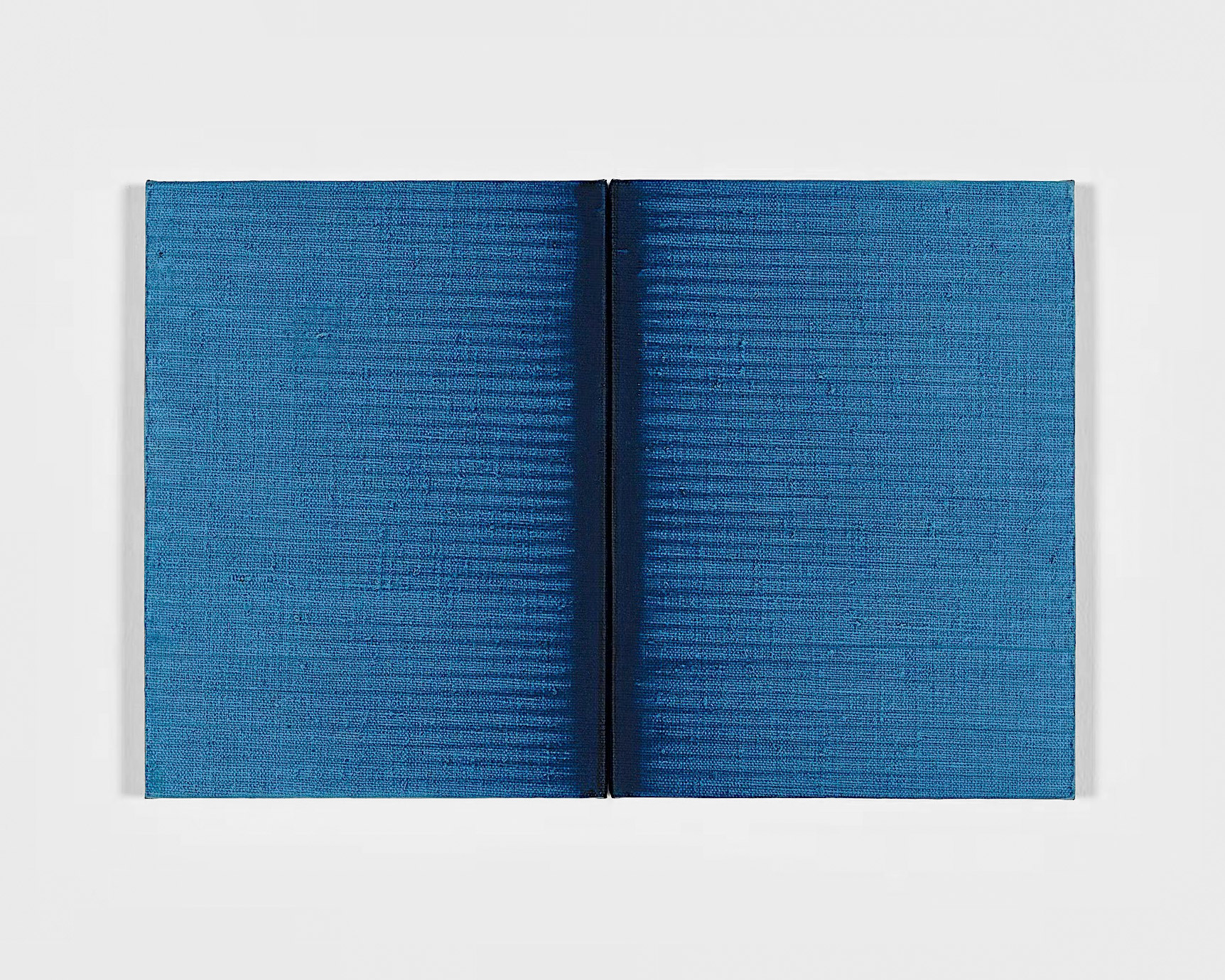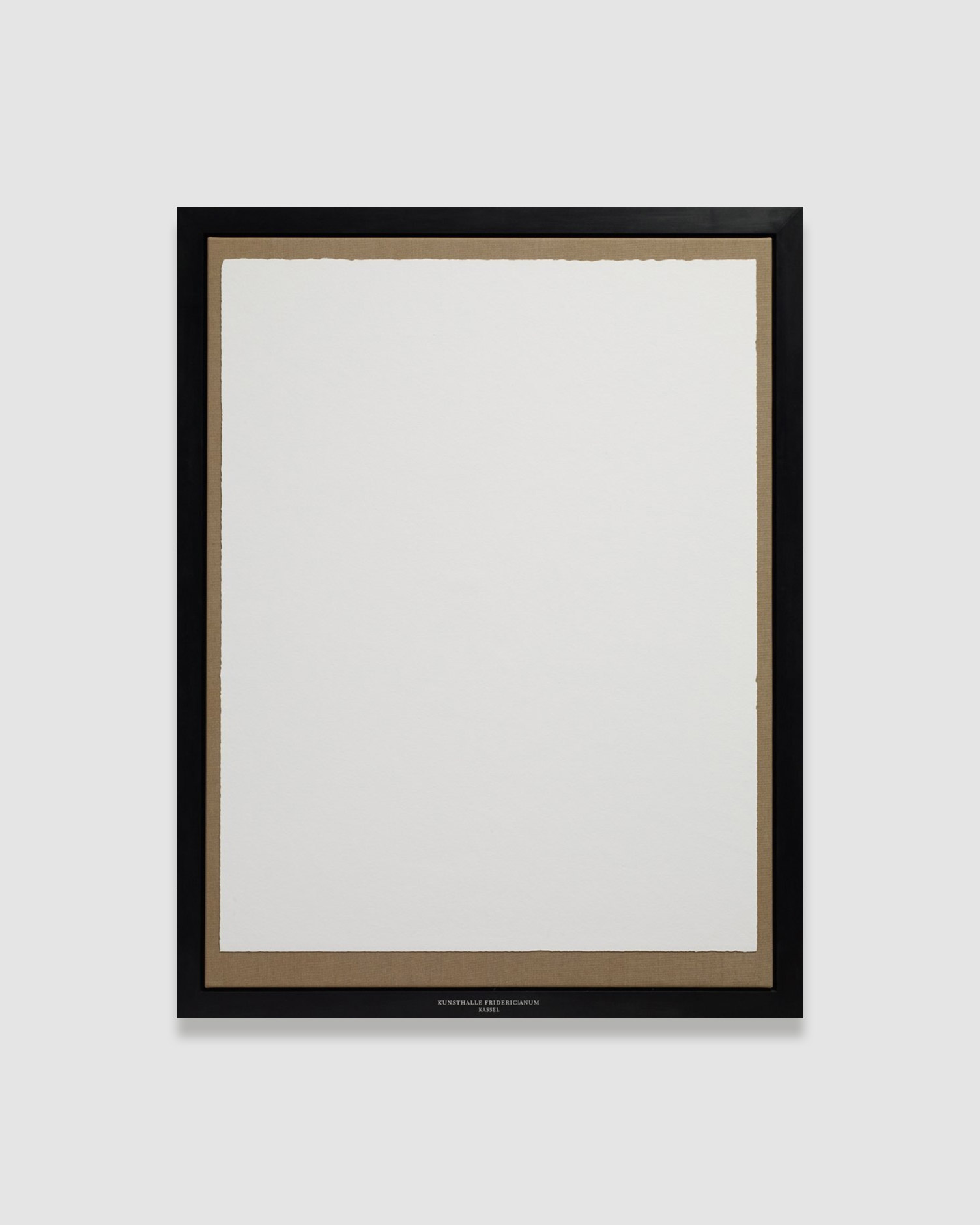 Gallery Victoria Miro exhibited works by Idris Kahn (A Hard-Silenced Tear, 2023) and Elmgreen & Dragset. I particularly liked the work by Idris Kahn. The works by the artist duo Elmgreen & Dragset initially reminded me of the minimalist works of Jo Baer. Large white areas enclosed by beige and black borders. What at first appears to be a simple color composition, however, turns out to be a piece of wall paint from exhibition walls of various museums, mounted on a frame covered with canvas and framed in a black, waxed oak wood frame. Dane Michael Elmgreen and Norwegian Ingar Dragset have been working together since 1995. Their work, characterized by wit and subversive humor, explores the relationship between art, architecture and design in its own special way. This series is definitely one of their most reduced works.
I also liked David Zwirner's booth. There were two works by Josef Albers (one of them was reportedly sold for $550,000), but also a contemporary work by Robert Ryman from 1997.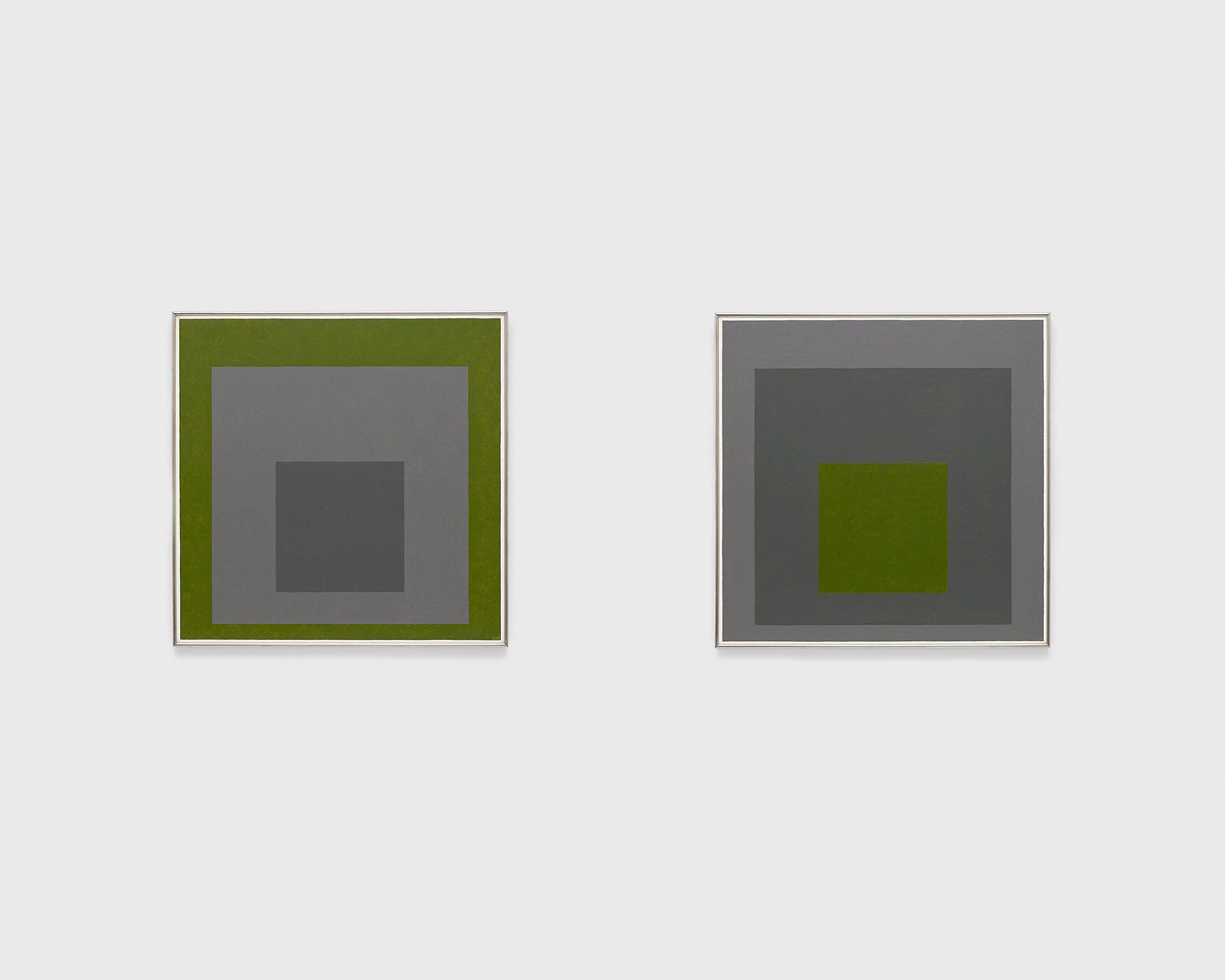 Pace was by far a highlight for me: on the occasion of the Rothko exhibition at the Fondation Louis Vuitton in Paris, the gallery presented a hommage to the painter. Representing his estate since 1978, the booth focused on Rothko's influence and newly commissioned works by contemporary artists such as Huong Dodinh (Hommage à Rothko, 2023), Loie Hollowell (Red-Orange Brain, 2023), and Virginia Jaramillo (Homage to M.R., 2023), who explore Rothko's influence on their own work.
Also on view were works by Agnes Martin (Tranquility, 2000) and Adolph Gottlieb (Parallels, 1973). And the 1956 work "Olive over Red" by Rothko himself was on view. The nearly 6-foot-tall painting, which is immediately striking with its bright color palette, marks a pivotal moment in Rothko's career, just before he turned to a darker color palette. One of these works was on display at the Levy Gorvy Dayan Gallery booth – the gallery presented a work from Rothko's Blackform series from 1969.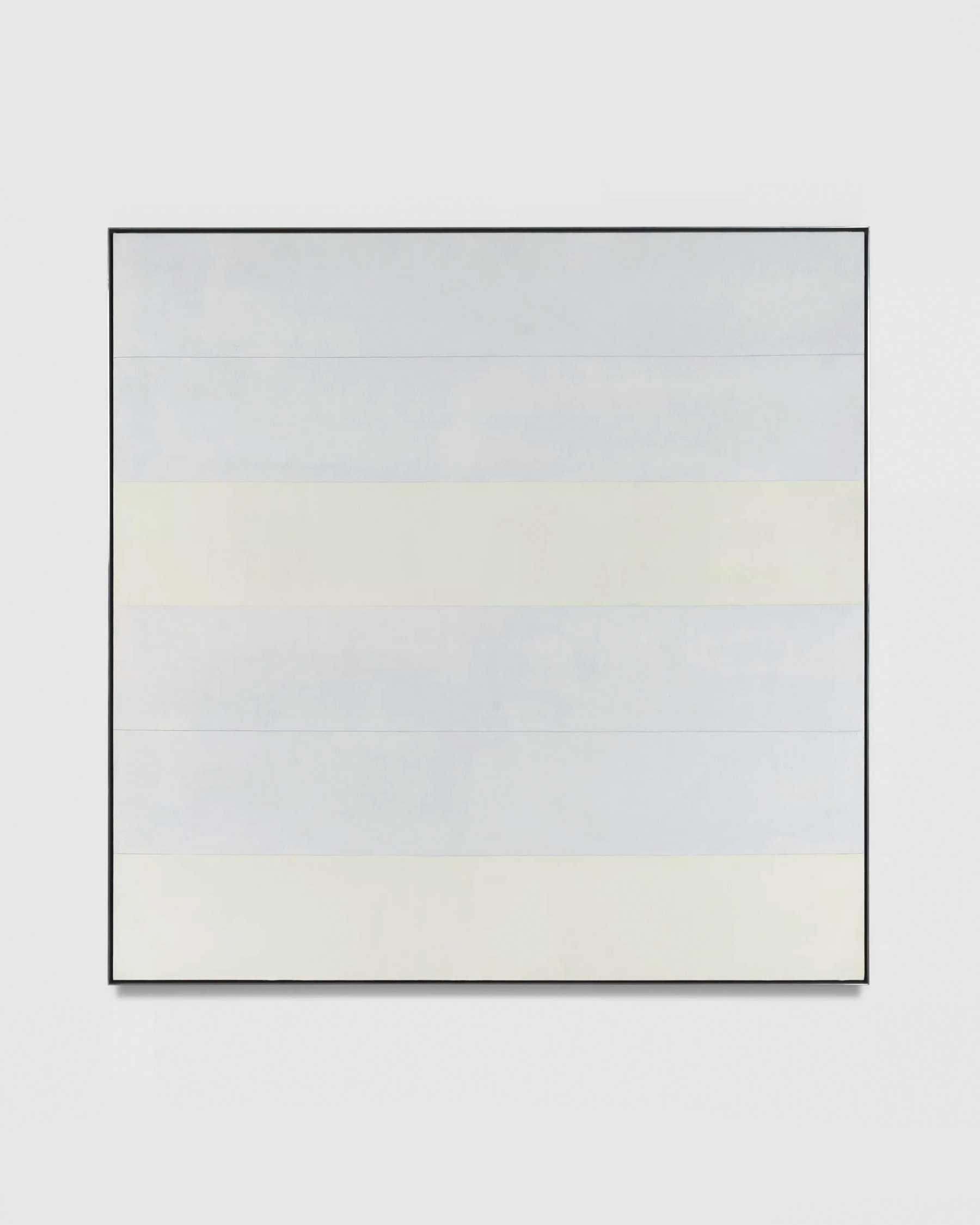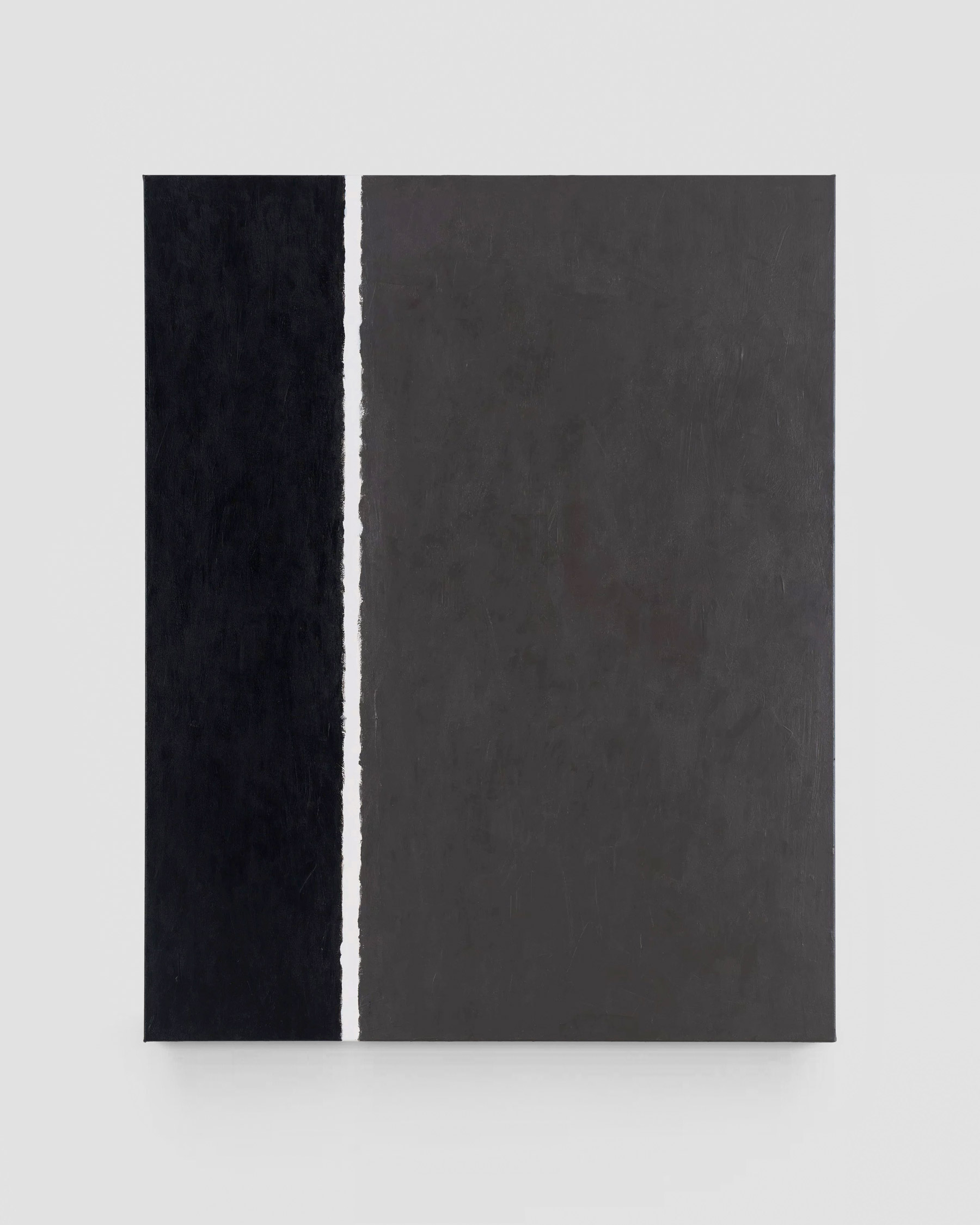 I personally didn't like the overall presentation of Mennour very much, it seemed very restless and due to the large number of works, the booth seemed a bit cluttered. Nevertheless, the gallery presented some works with a minimalist aesthetic: I liked the works by Anish Kapoor (Spanish and Pagan Gold to Purple Garnet), Idris Kahn (A Strength to Rise, 2023), Jean Degottex (Grille-Collor Blanc (I), 1983) and by Lee Ufan (Dialogue, 2015). The latter, who is currently on view with a retrospective in Berlin at Hamburger Bahnhof, was particularly frequent at the fair. Lisson and Kukje from Seoul also showed works by Lee.
Kukje presented an impressive selection of works from her program alongside Lee Ufan. A particular highlight for me was the work of the recently deceased artist Park Seo Bo ("Écriture No. 230214," 2023). Park, a leading figure in the Dansaekhwa movement, always believed that to be creative and complete, one must be willing to let go of preconceived ideas and embrace new elements. With his Ecriture series, he used repetition as a meditative tool and central element of his work. In addition, works by other members of the Dansaekhwa movement, Ha Chong-Hyun and Chung Sang-Hwa, enriched the Kukje booth.
Karsten Greve had a very aesthetic booth, Pierre Soulages (2015) was presented there, but I also liked Peter Freeman's booth, drawings by Richard Serra and by Julije Knifer were shown there and Matthew Marks presented Ellsworth Kelly (Rebound Study, 1959).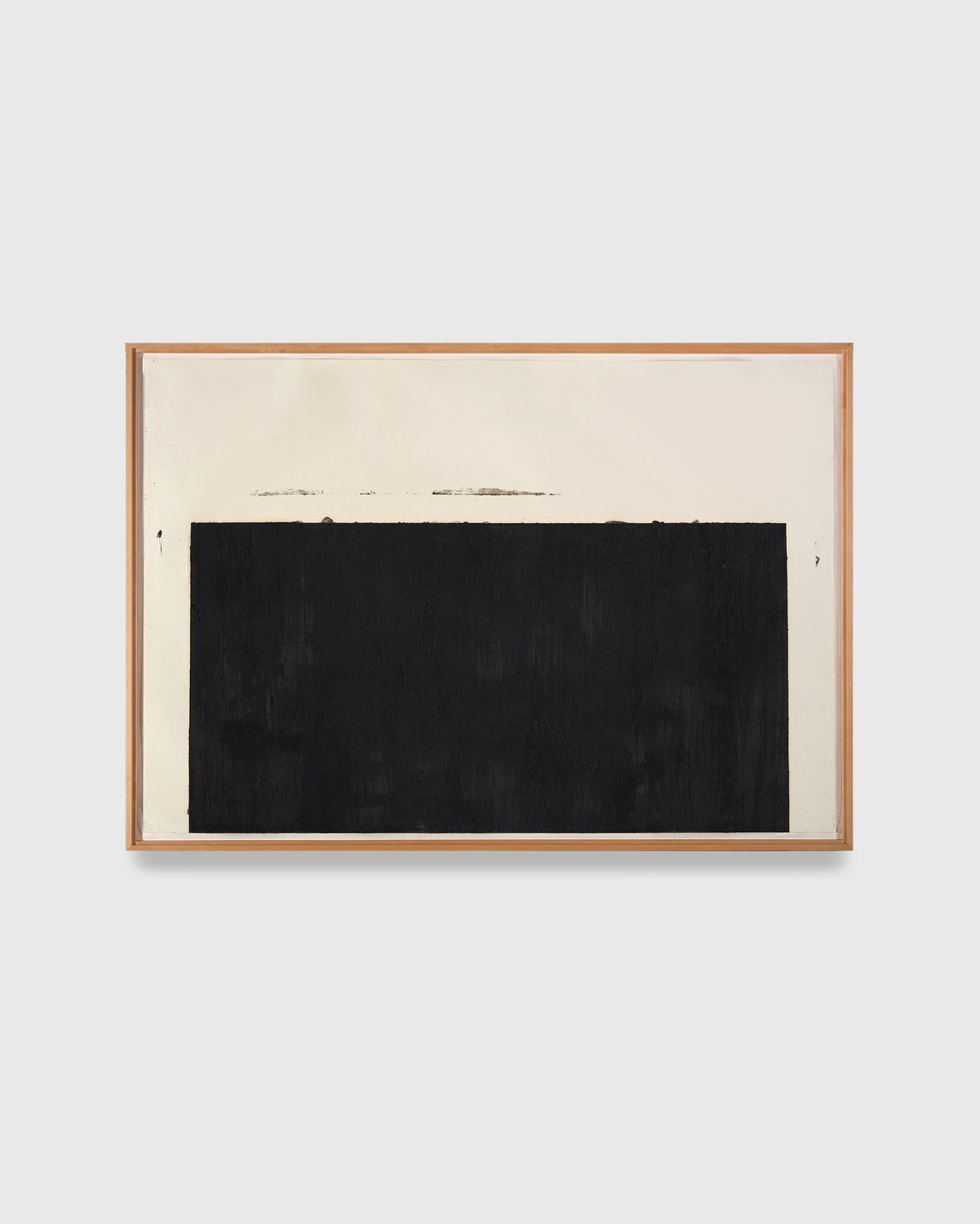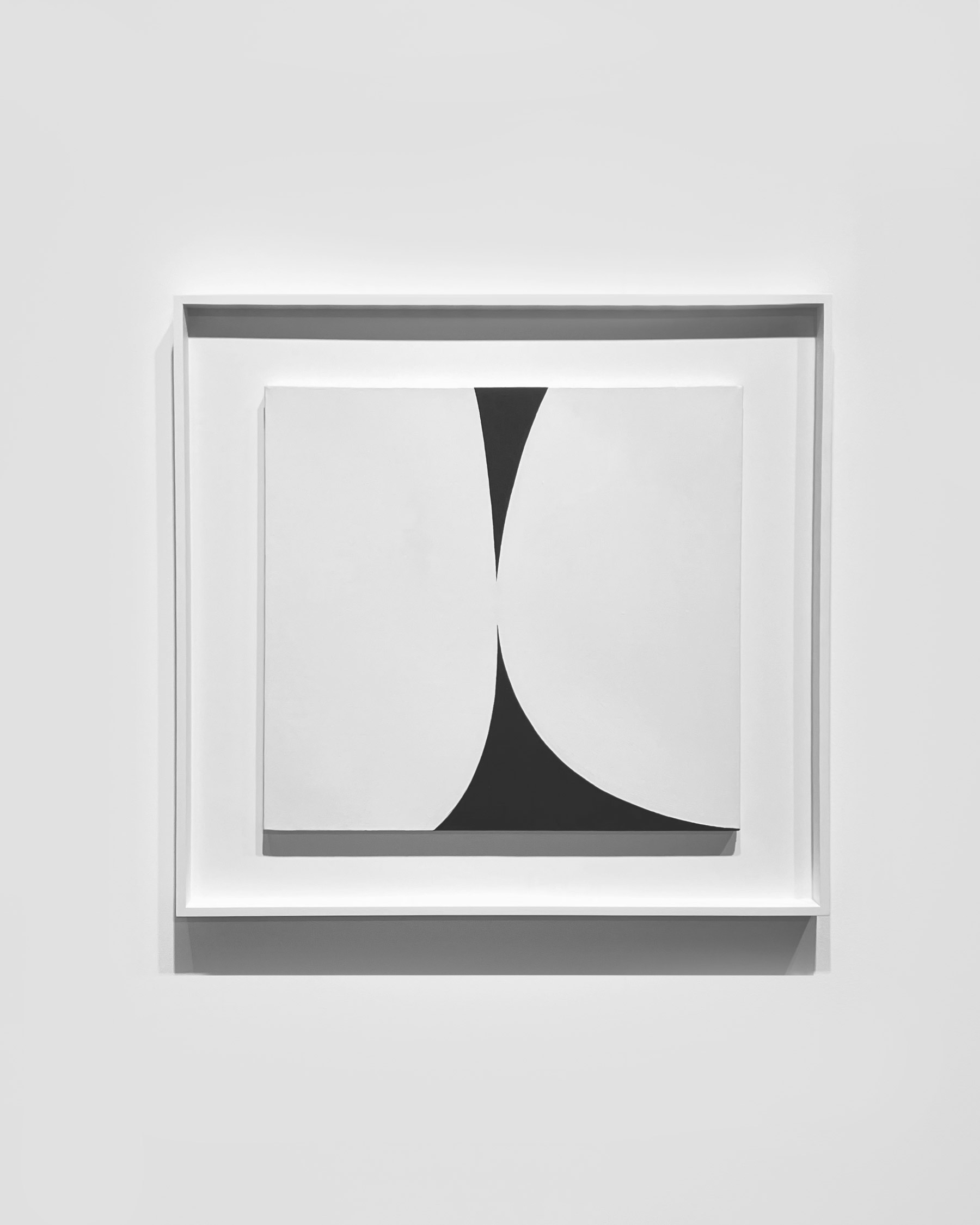 In conclusion, Paris+ par Art Basel is a real highlight for any art lover, especially those with a preference for minimalist art. It was a pleasure to have been there and I can only recommend everyone to see for themselves the impressive variety and quality that this event has to offer. The organizers succeeded in creating a unique atmosphere while remaining relaxed and well-organized. I am already looking forward to the next event in 2024, which will then take place at the Grand Palais near the Champs-Élysées.