In the world of furniture design, there are few pieces that are so timeless and iconic that they achieve classic status. In this series, we focus on these timeless pieces and their stories. The Steltman chair by Dutch architect and designer Gerrit Rietveld is undoubtedly one of these everlasting pieces. Its origin story and unusual design make this chair special.
Gerrit Rietveld, born in 1888 in Utrecht, was one of the most significant architects and designers of his time. Rietveld initially learned the carpentry trade in his father's workshop and acquired his architectural knowledge through evening courses. In particular, his membership in the De Stijl movement and the collaboration with artists like Theo van Doesburg strongly influenced his development and style. The Steltman Chair was Rietveld's last design.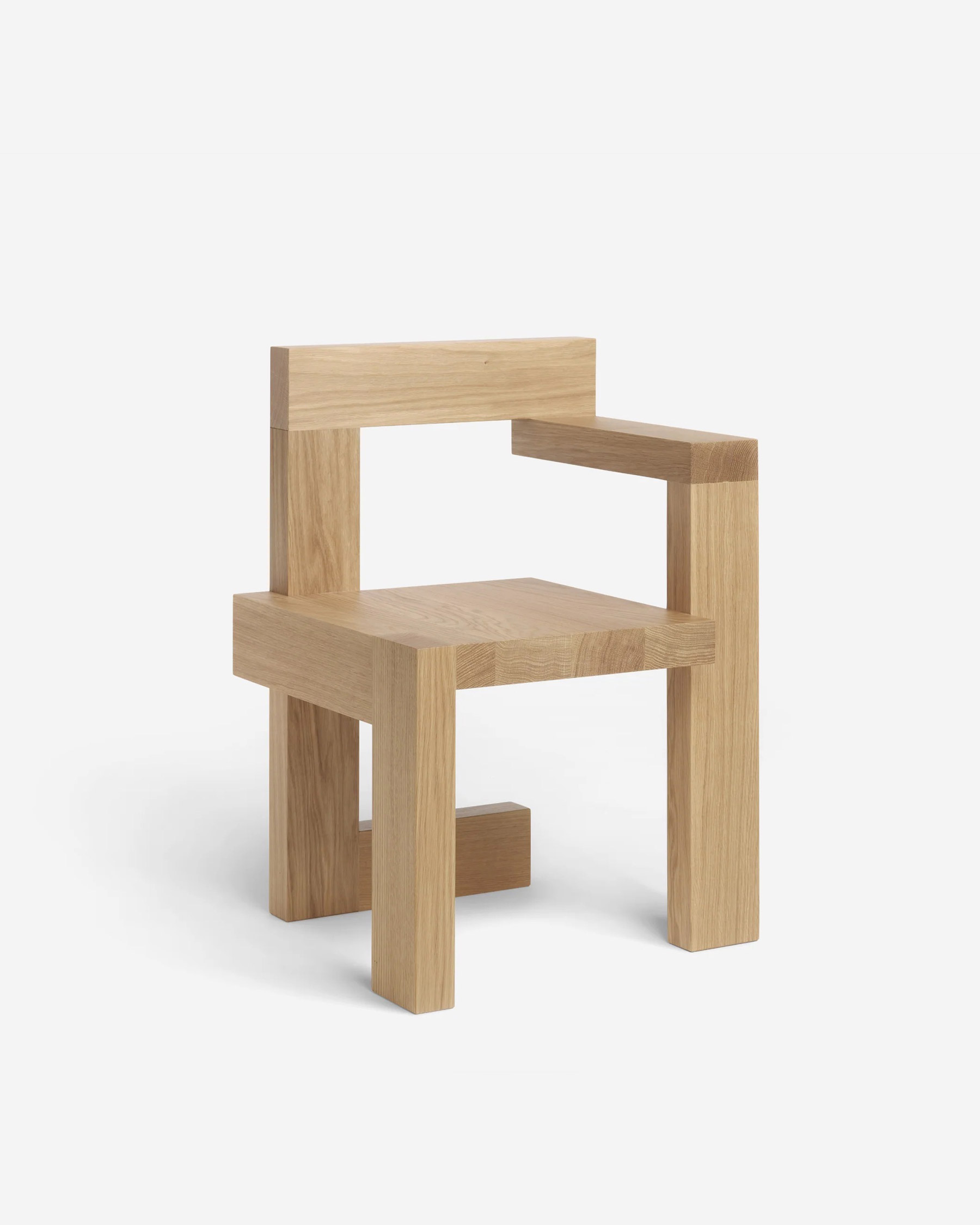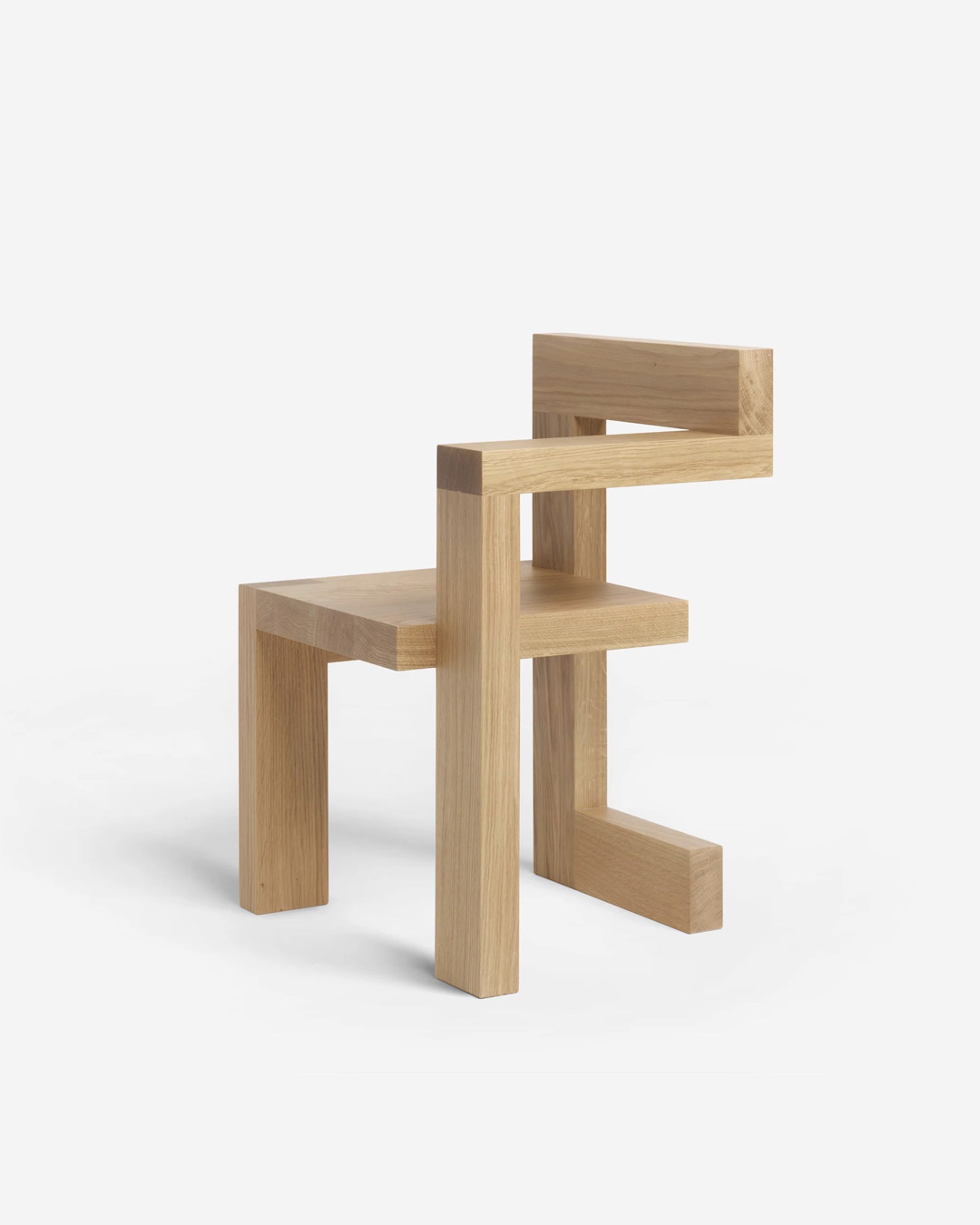 At the age of 75, shortly before his death, Rietveld designed a chair for the Den Haag jeweler and royal court supplier Steltman. They commissioned him to renovate and redecorate the shop on Noordeinde in Den Haag. Two chairs, placed in front of a showcase, were meant to provide the jeweler's customers with a sturdy and comfortable seat to select their wedding rings.
The design of the two chairs was minimalistic and avant-garde. They consist of a series of flat planes and straight lines that merge cubically. In doing so, they form a structure of right angles and clearly defined edges. The seat is square and the chair has only 3 legs, the rear one providing the necessary stability with a right angle. Both chairs are identical except for the mirrored armrests. The two opposing shapes of the chairs form a unity and thus also gain a symbolic meaning.
Originally, the chairs were covered with white imitation leather. The later wooden version, which was created only after Rietveld's death in 1964, is based on his original drawing from 1963. And even today there are two copies in the jewelry store Steltman in The Hague.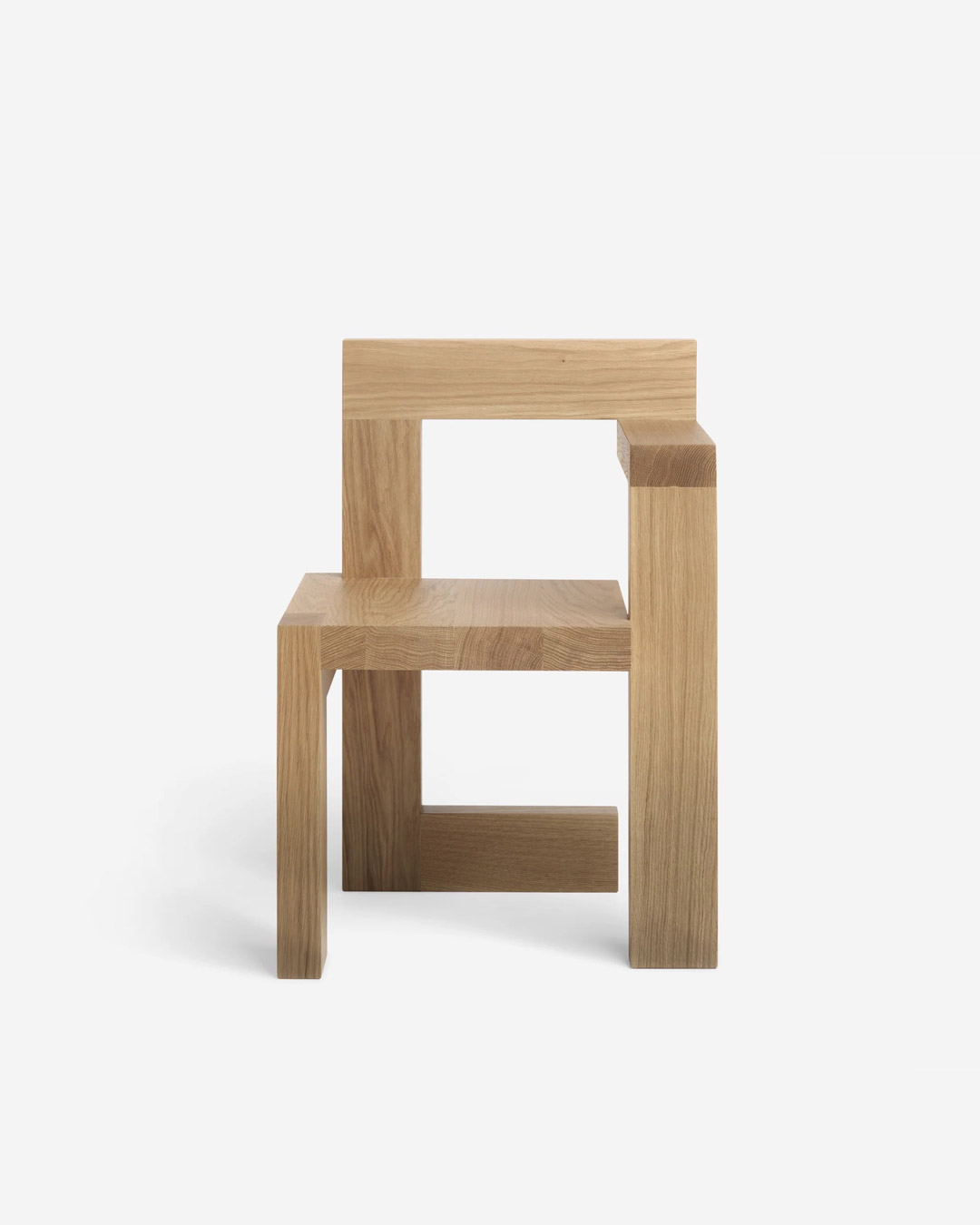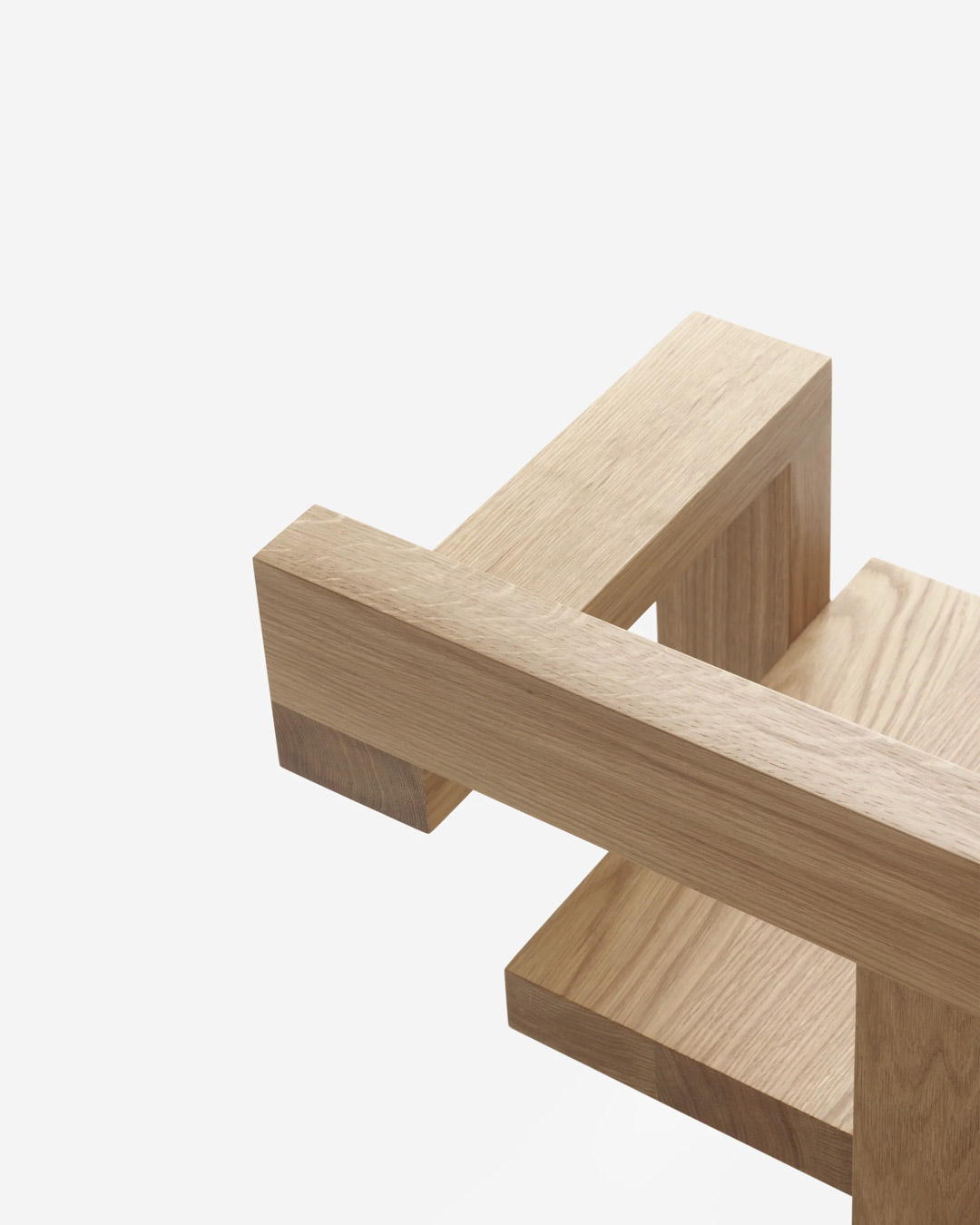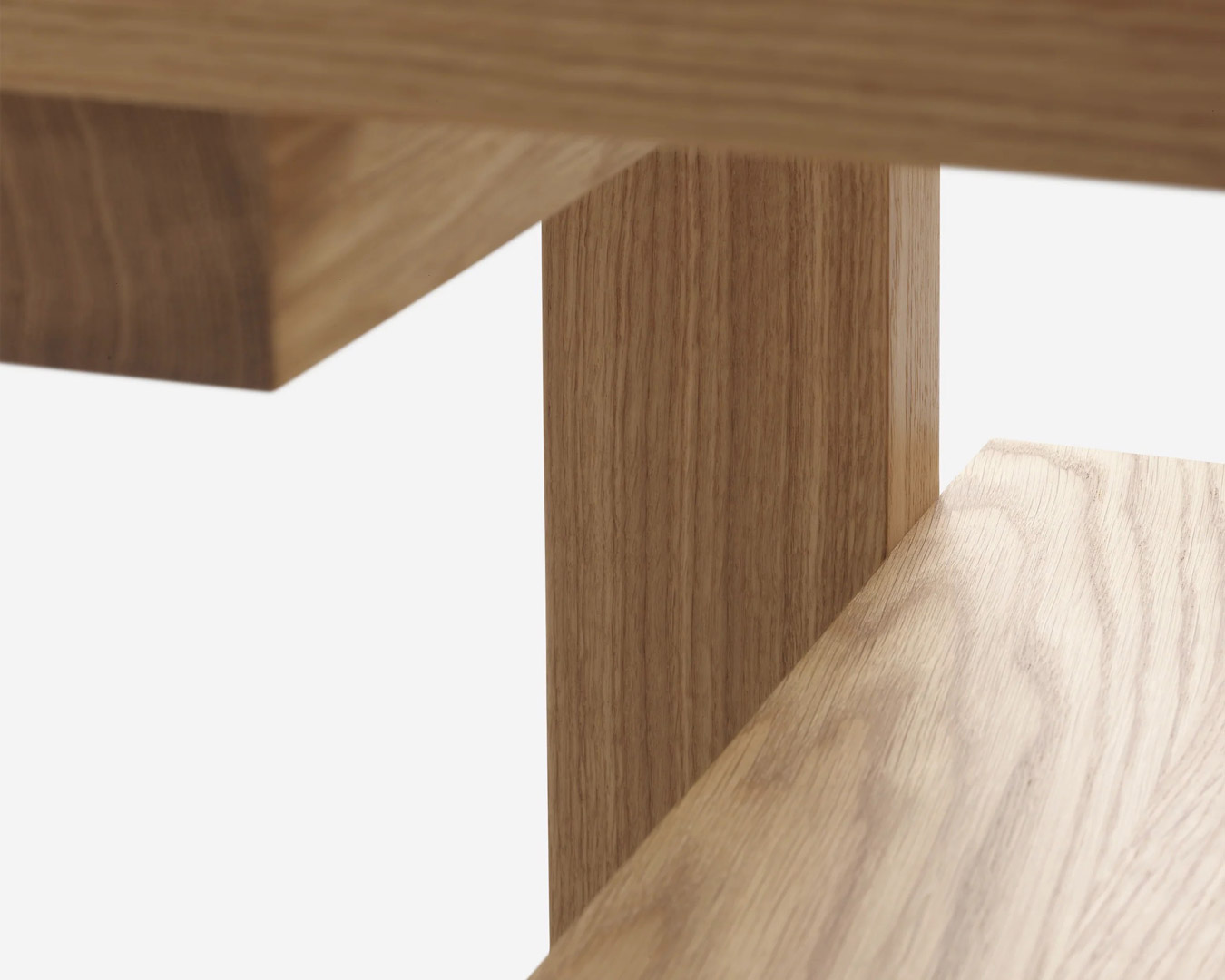 Further Reading / Resources
https://rietveldoriginals.com/en/products/steltman-chair
https://www.spectrumdesign.nl/en/collection/steltman-chair/
https://www.markanto.de/blog/jubilaeum-eines-spaetwerks-der-steltman-chair-von-gerrit-rietveld-wird-60-jahre