James Prestini (1908 – 1993) was an American sculptor, designer, and educator. Inspired by the Bauhaus aesthetic, Laszlo Moholy-Nagy and Mies van der Rohe, it is his abstract, minimalist, and geometric sculptures that made him an important figure in the art and design world of the 20th century.
Prestini was born in Waterford, Connecticut, to Italian immigrants. He first began his professional career as a mechanical engineer, later incorporating his expertise into his artistic work. After graduating, he began making exceptionally gauzy bowls, cups, and trays in the early 1930s. They always remained artful and demonstrated his interest in expressive design language, geometry, and proportion.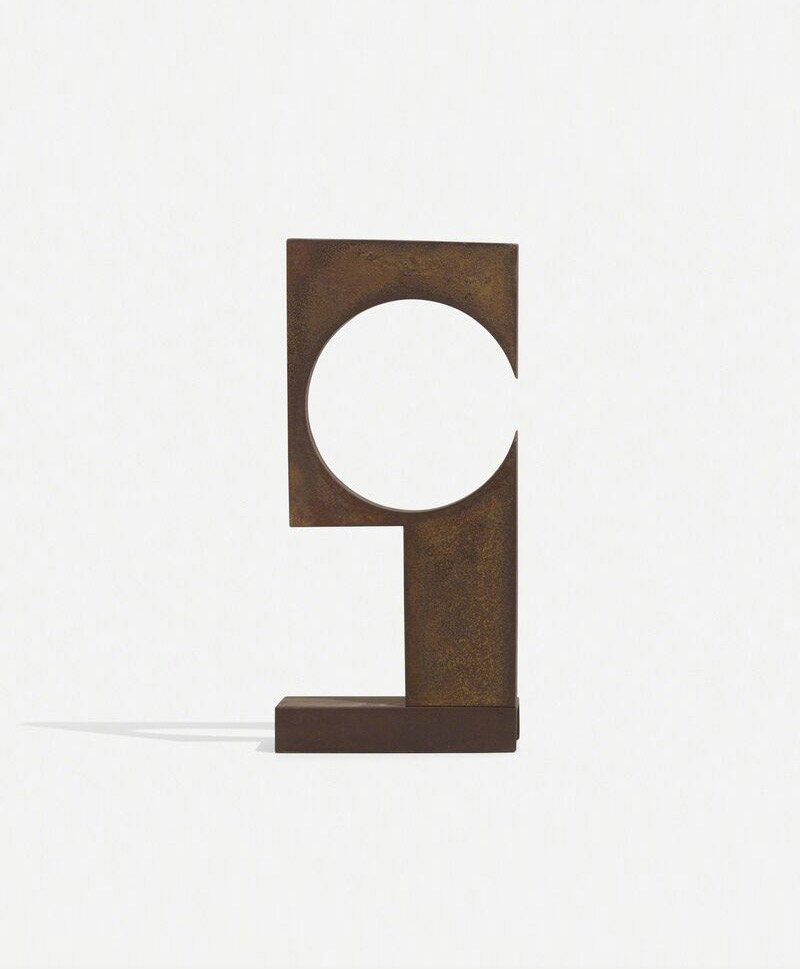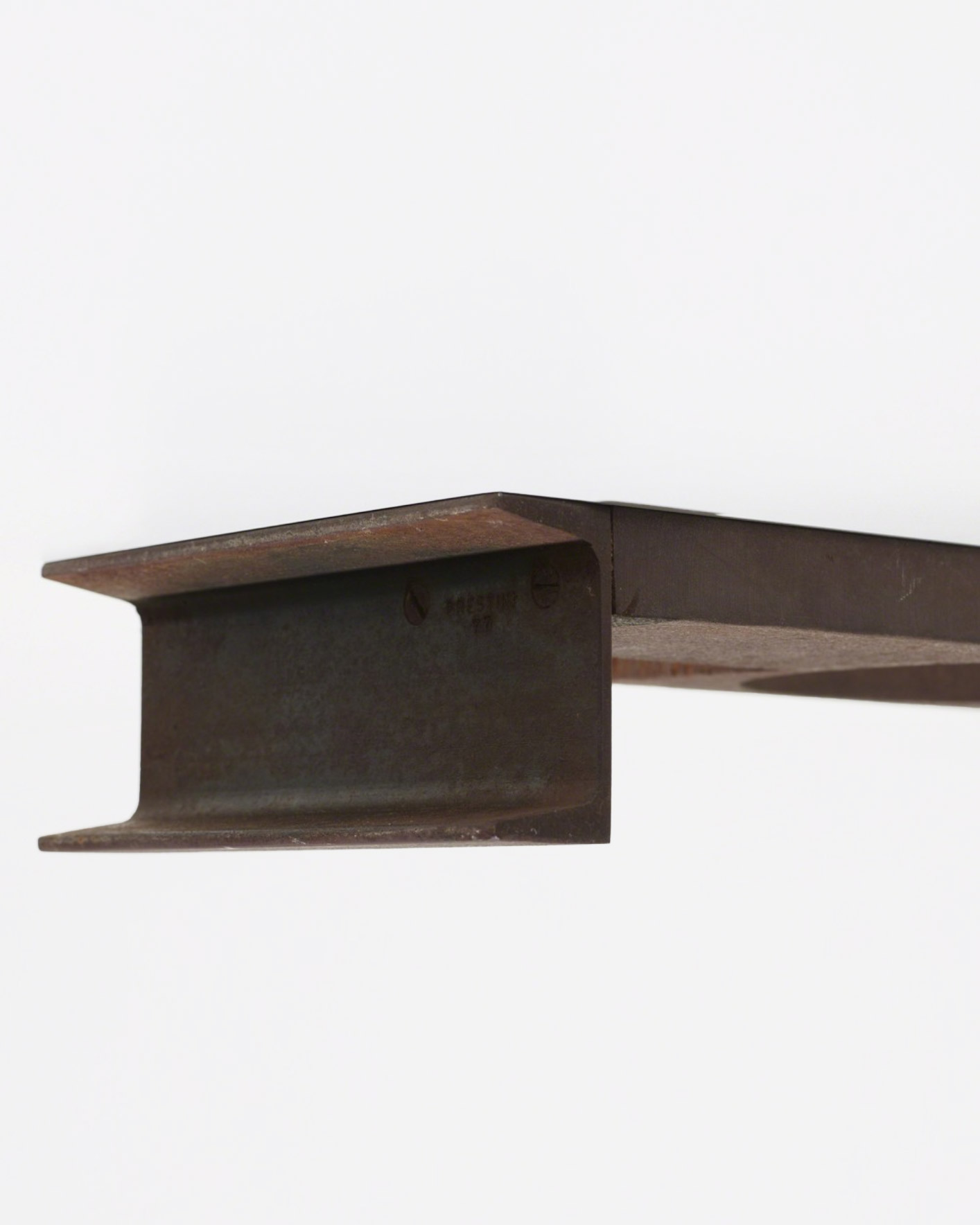 In his later years, through his increasing involvement with materials such as brass, aluminum, and steel, Prestini designed minimalist sculptures that combined originality and contemporary aesthetics. He formed them mostly in stainless steel from I- and H- beams.
James Prestini was a pioneer of object art whose works blurred the lines between design and sculpture. In his works, he created a harmonious balance between strict geometry and soft, biomorphic contours. His steel and aluminum sculptures were featured in a retrospective exhibition at the San Francisco Museum of Modern Art in 1969. His work can also be seen at the Museum of Modern Art, the Smithsonian American Art Museum, and the Metropolitan Museum of Art.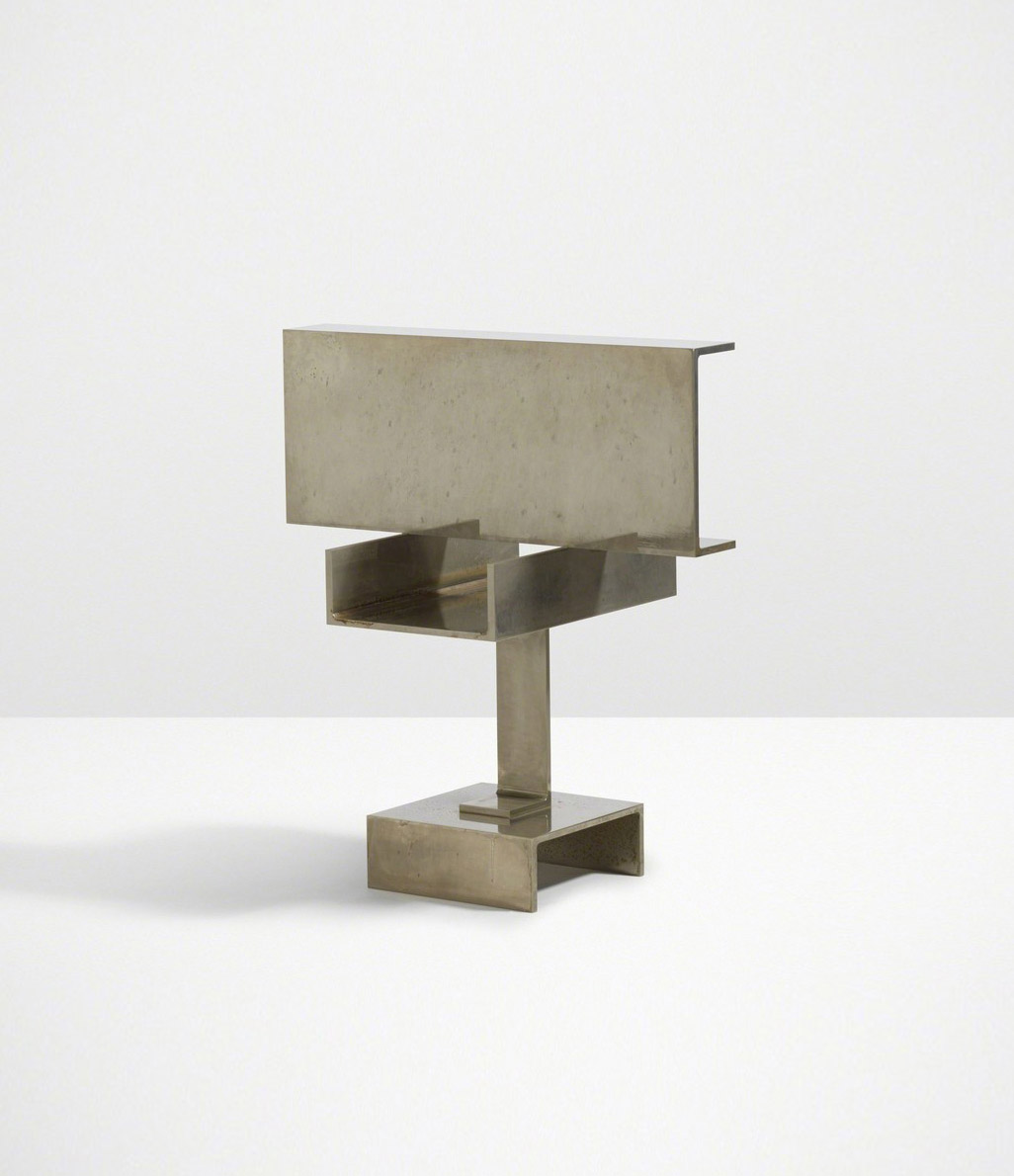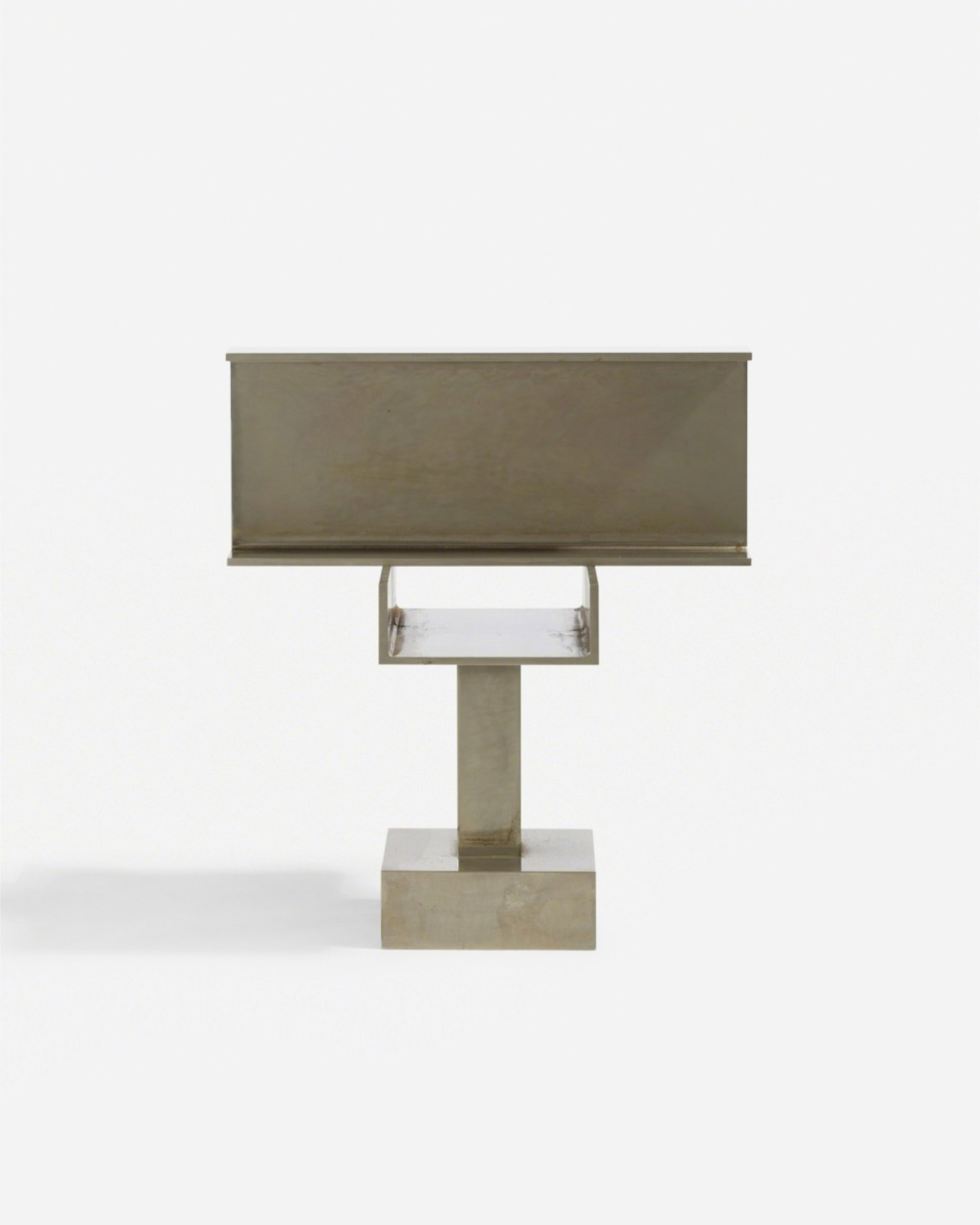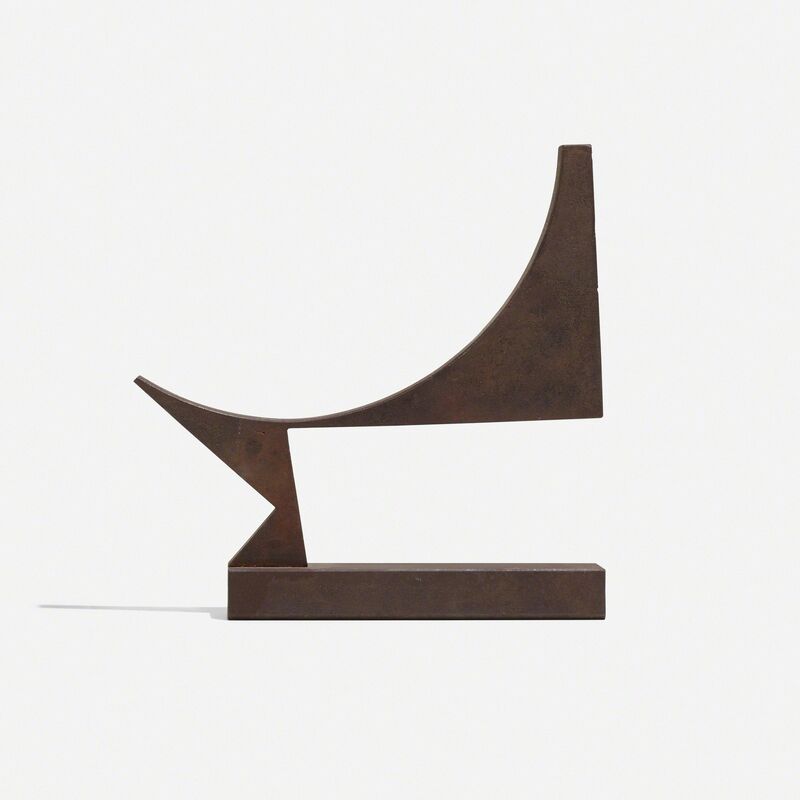 Further Reading
https://en.wikipedia.org/wiki/James_Prestini
https://americanart.si.edu/artist/james-prestini-3879