Sanna Völker's 'Nostalgia' candle holder aims to create a connection between the sense of smell and the emotion of memory. Combining two geometric candlesticks with a combination of volcanic rock and essential heat oil, the holder provides a unique opportunity for the creation of new memories or the remembrance of familiar ones.
Sanna Völker explains that the olfactory bulb, which is directly connected to two brain areas involved with emotion and memory, makes scent particularly effective in creating vivid memories and emotions. Visual, auditory, and tactile information cannot achieve this to the same degree.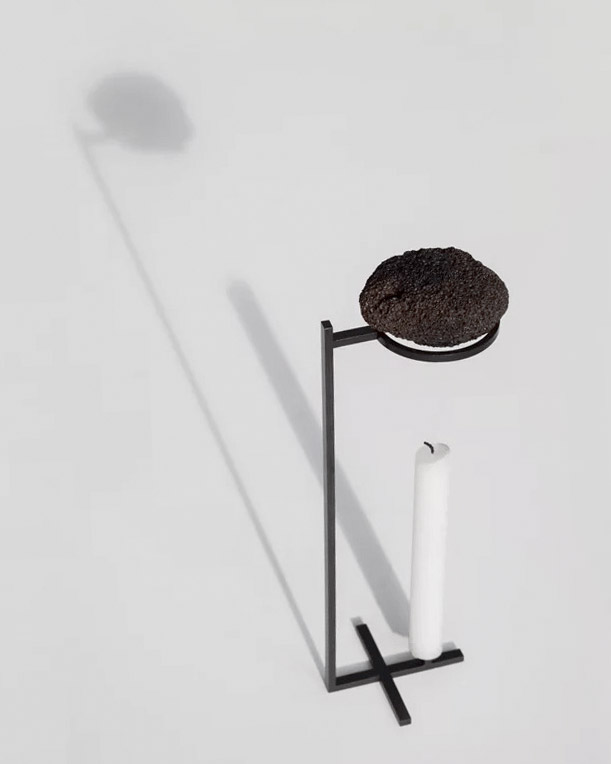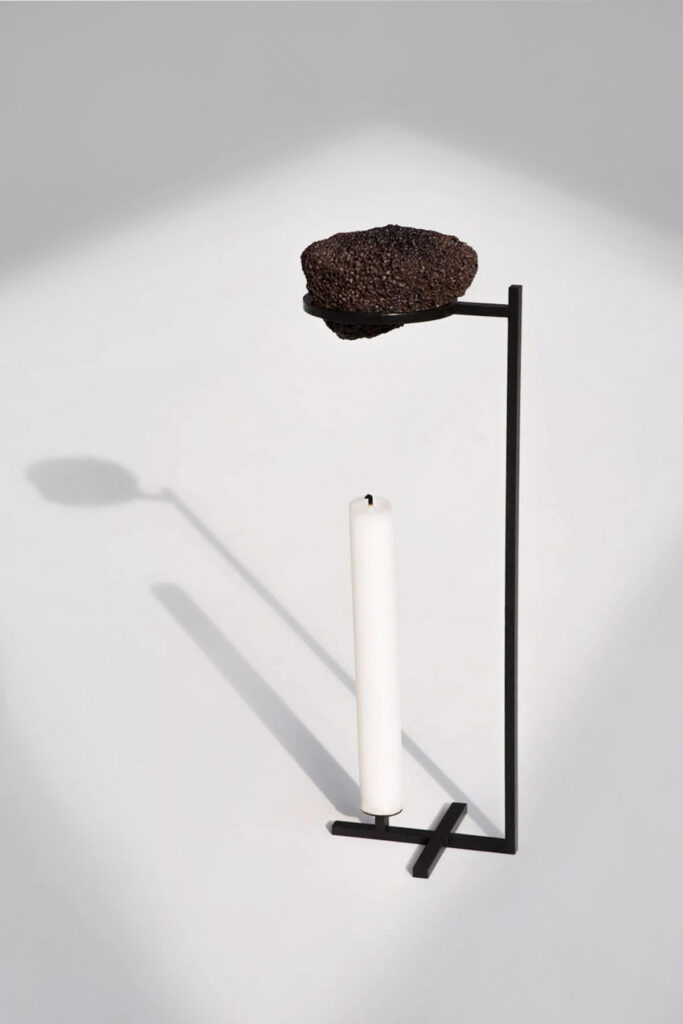 About Sanna Völker
Swedish-born designer Sanna Völker is based in Barcelona and her work often explores the theme of human intervention in nature and society in her objects and furniture. Drawing references to architecture and brutalism, she creates pieces of pure shapes that strive for equilibrium between rawness and refinement, harmony and intrigue. To bring her designs to life and transform traditional materials and techniques into contemporary pieces, Völker collaborates with local craftspeople for her self-produced and commissioned works.
© Photography by Andrea Ferrara for Sanna Völker