The Meta Lamp by studio davidpompa is an exquisite pendant lamp with a truly timeless and minimalist design. Its cylindrical shapes create a smooth, sharp aesthetic with a monochromatic palette of tones. The lamp is a sculpture in its own right, with a warm light cone that strikes the surface below.
In the dark version, volcanic rock and coated aluminum are merged to accentuate elegant lines. The dark-toned nuances frame the warm light cone and impart a dark smoke delight. Meta White is made of Fiorito, a natural stone with a light gray tone quarried in Puebla, Mexico. This version adapts easily to a light background or creates contrast in a darker atmosphere.
Meta Ochre combines copper and red Travertino stone. Quarried in Puebla, Mexico, Travertino is a natural stone with a recognizable ochre tone, containing mineral inclusions in white, light, and dark grey.
The Meta Lamp is a timeless pendant with a sophisticated aesthetic that adds an elegant touch to any space. It is the perfect combination of materials and design, for a statement piece that will impress for years to come.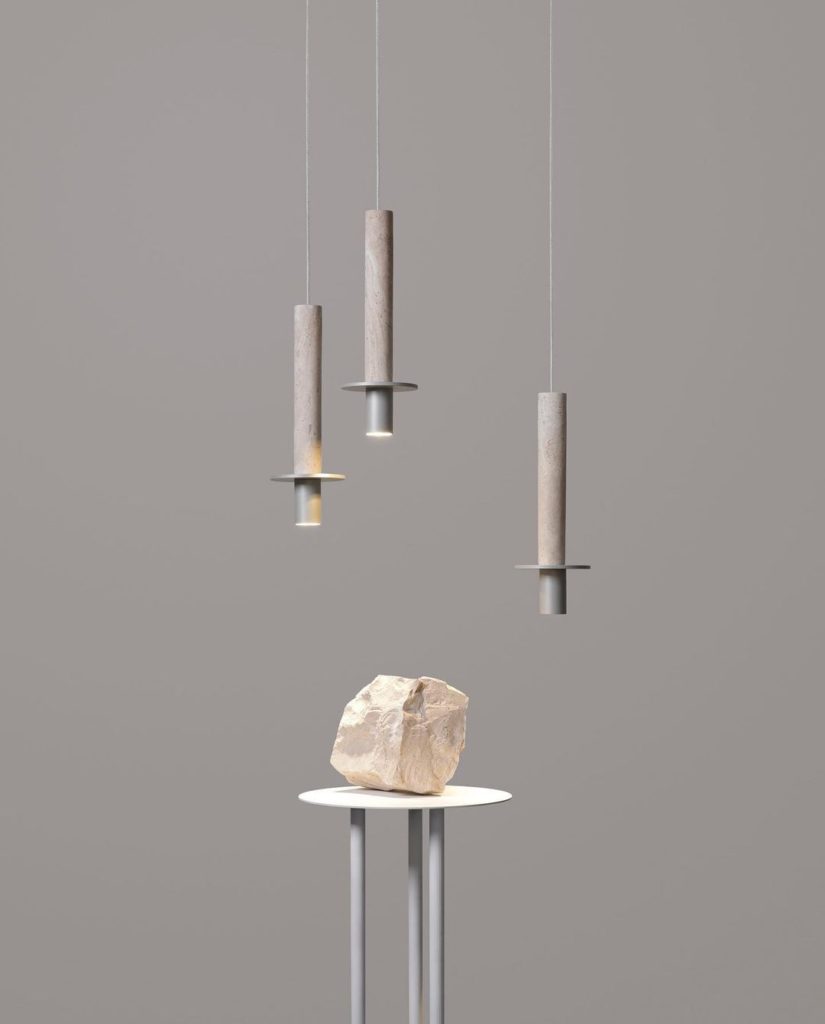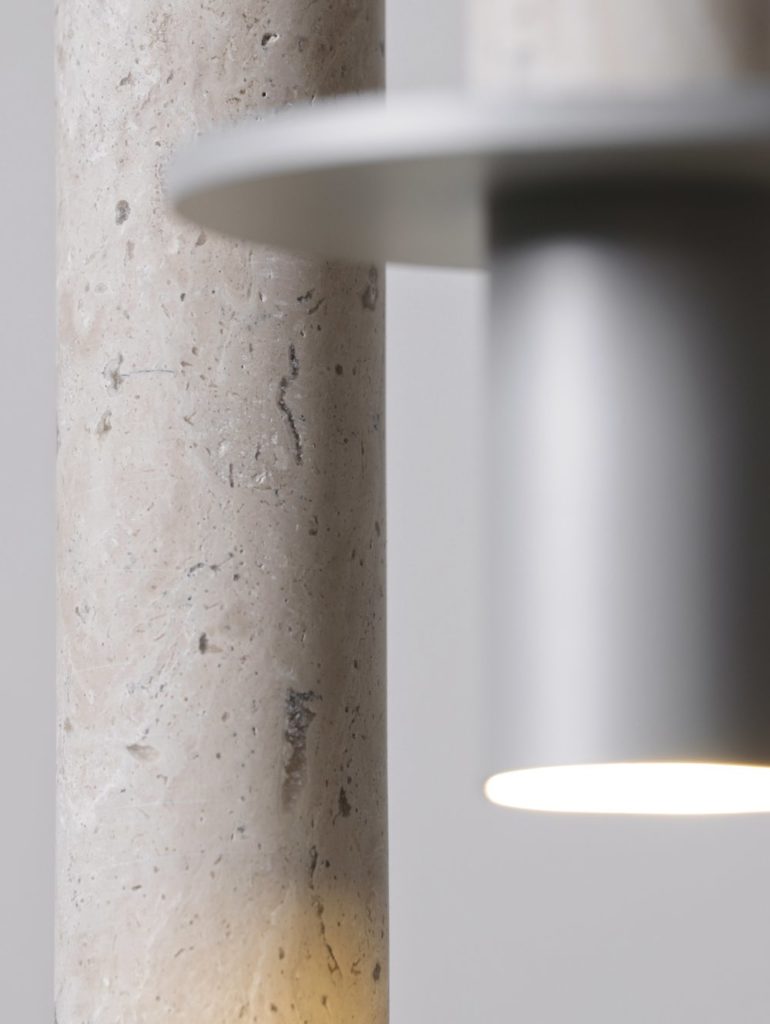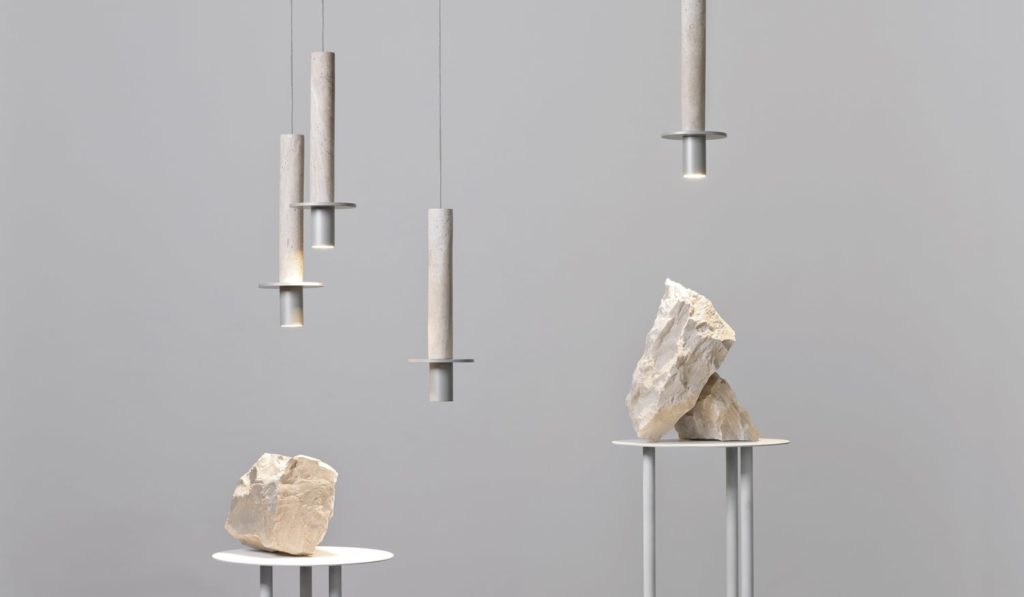 About the Studio
Studio davidpompa has been crafting remarkable pieces in Mexico City since its inception. Located in the heart of La Roma Norte, the studio is driven by the desire to create unique objects with a strong commitment to materials rooted within Mexican culture.
Crafted with the utmost care and attention, each design tells an individual story and combines tradition with clean lines, natural finishes, and a timeless aesthetic. Formed by a collective of creative minds, the studio is thus dedicated to the study of the interaction between craftsmanship and visual language.
With a passion for materials and exploring the beauty of imperfection, Studio davidpompa produces something truly unique.
© All images via Studio davidpompa