The RDR Residence is a minimalist house designed by Emilie Otté Architecten. Constructed on the remains of an old farm, this permanent abode provides its owner and their family with breathtaking views of the Flemish countryside.
Its L-shaped design ensures that all rooms get a glimpse of the ambient landscape, while simultaneously permitting an abundance of natural light to fill the area. The inside of the home may be opened up fully to the outdoors, allowing occupants to bask in the outdoors, even as if taking a bath. An extended gallery of opaque curtains also allows the owner to adjust the level of privacy as desired.
The interior plan features strong, dark African veneer volumes and soft-toned volumes with a special chalk finish. All custom-made furniture is completed with elegant details in brass or black stainless steel. The kitchen and living space feature a double connection that can be sealed off with ceiling-high sliding doors. The space between them can readily be repurposed for a library and office, a pantry, or a wine collection. The end result is a vibrant and airy residence in which authentic materials and modern spatial designs are blended seamlessly.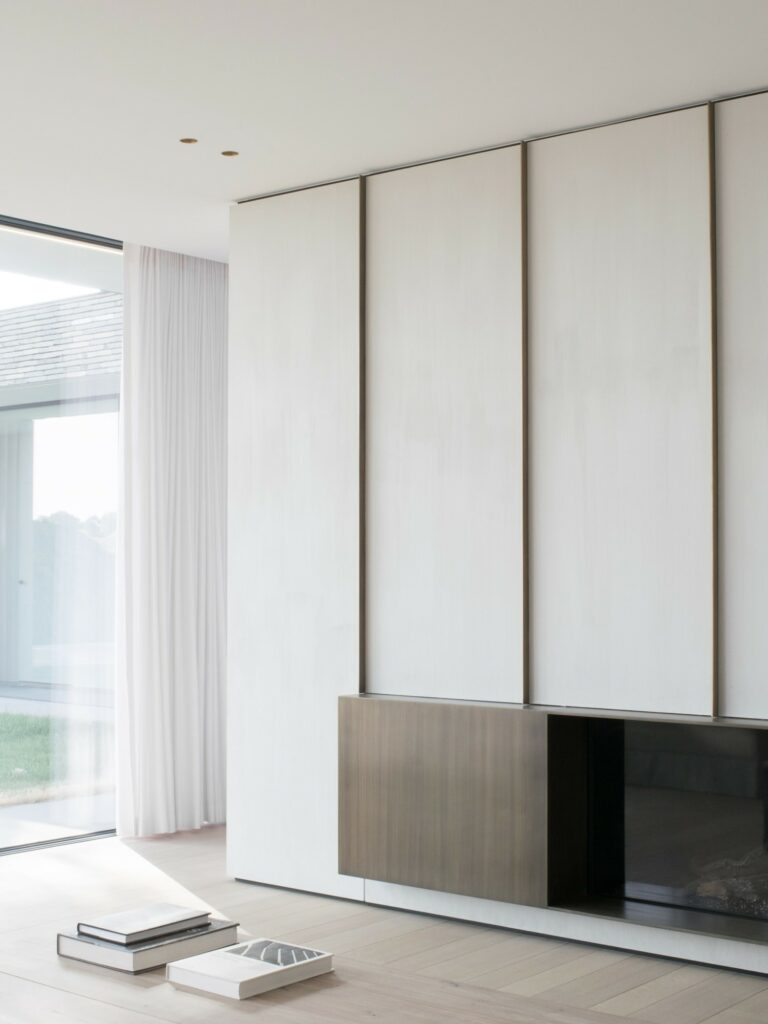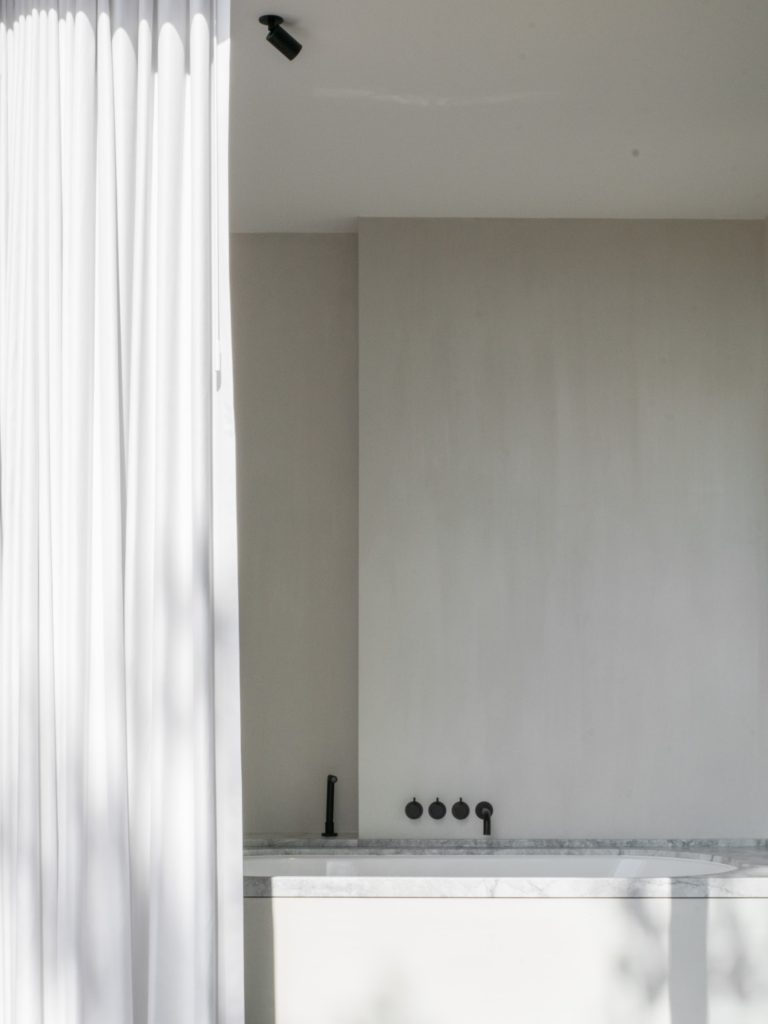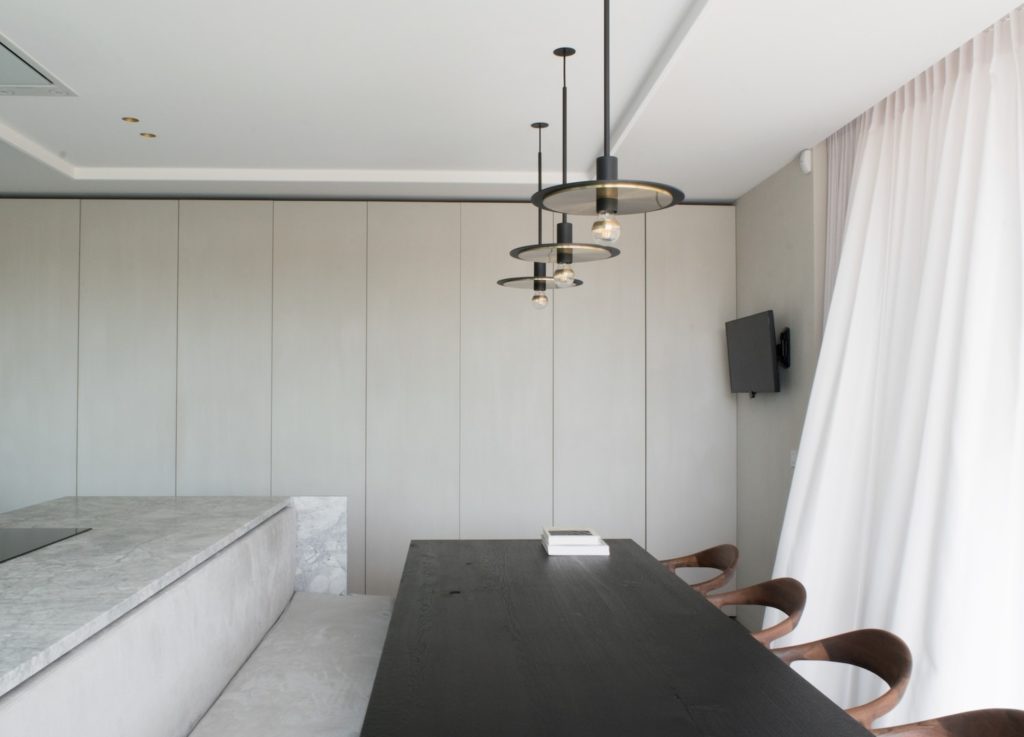 About Emilie Otté Architecten
Crafting an overall vision with a warm radiance, Emilie Otté gained experience in Barcelona before establishing her own design office in Kortrijk in 2016. Starting with the fundamental idea that architecture and its interiors are inseparable, Otté creates tension between the two at strategic points, until a harmonious relationship is reached. As a designer, she uses natural materials and textures, as well as light and angles, to create timeless, purist designs tailored to her clients' needs.
Photography by Thomas De Bruyne alias Cafeine