Gallery Cecilia Brunson Projects presents a solo exhibition by renowned Brazilian sculptor Sérgio de Camargo (1930-1990). The show, which is the first show in the United Kingdom, is devoted exclusively to his small-scale work. The exhibition was organized in collaboration with the artist's estate and Galeria Raquel Arnaud in São Paulo.
Camargo experimented with flexible materials such as sand, wood, and plaster in the 1960s, having previously worked primarily with soapstone and bronze. The exhibition focuses mainly on works from the 1970s and 1980s when the sculptor turned away from wood reliefs and began making marble sculptures in various sizes and arrangements. Starting with massive cylinders, spheres, and cubes, Camargo cut Carrara and Belgian black marble from Italy vertically and horizontally, recombining the elements in subtle seriality.
The sculptures Camargo created evince a reductionist and sublime approach reminiscent of Constantin Brâncuși. Using light-absorbing Carrara marble and reflective Belgian black, the artist skillfully played with volume and its distortion. The works on display vividly illustrate how Camargo continuously developed his creative process, which manifests itself in a coherent but hardly predictable connection of each sculpture. The mass of sculptures "forms itself, organizes itself, designs itself in its own habitat," the artist says of his work.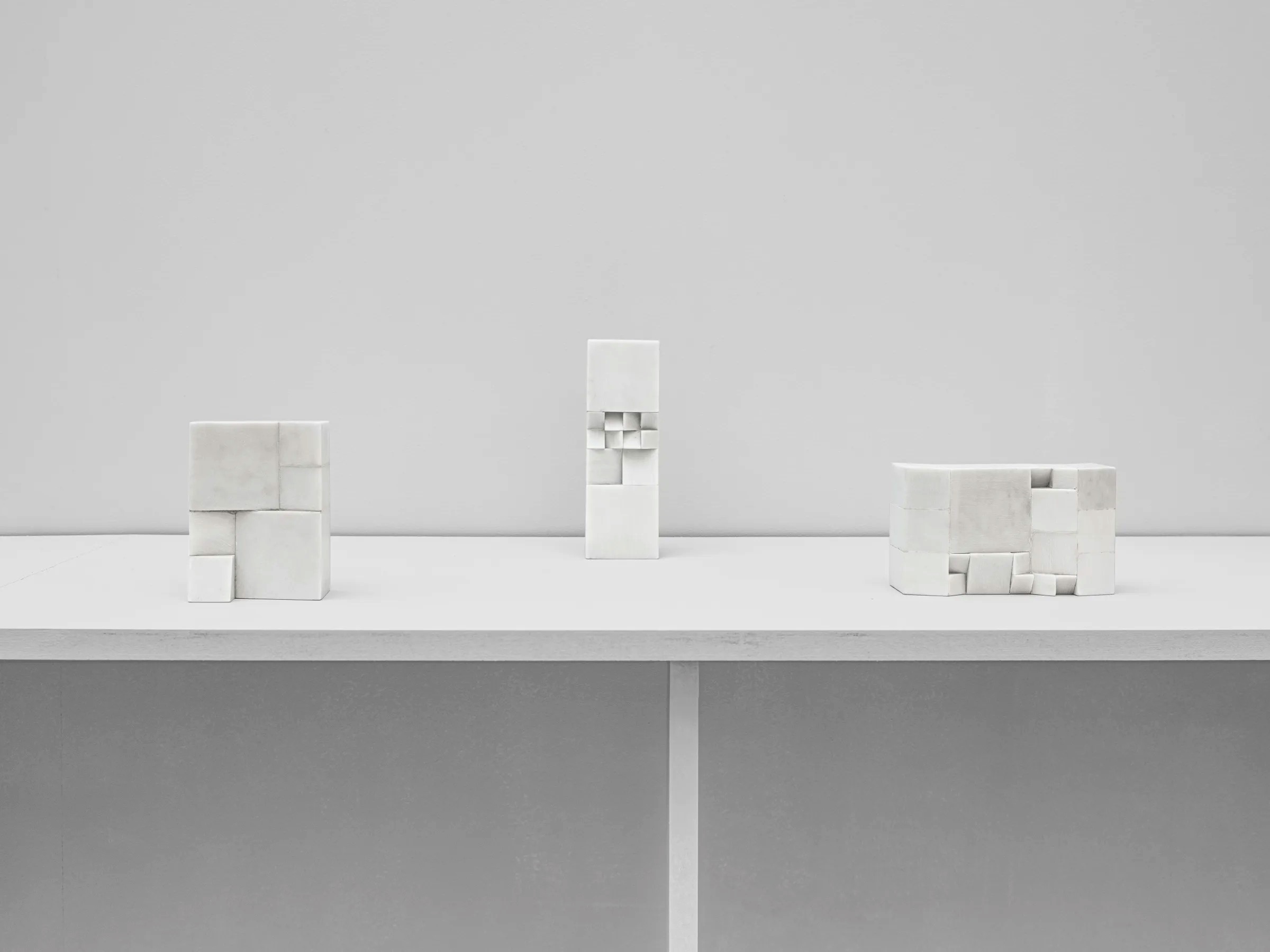 ---
© Courtesy via Cecilia Brunson Projects, View Location On Maps