The Mobile Chandeliers, designed by Michael Anastassiades, are delicate structures balanced in perfect equilibrium. Constructed following the principles of a mobile, these are arrangements of linear tubes, geometric light sources, reflective surfaces, and counterbalancing weights. The pieces rotate freely and delicately, creating an ever-changing lighting configuration unique to the space they occupy. 
Each Mobile Chandelier is individually tailored to ensure the balance of its approximately 200 hand-crafted patinated-brass components. Every piece is unique in its dimension and compositional balance, due to the varying weight of the mouth-blown opaline glass.
© Photography and words via Michael Anastassiades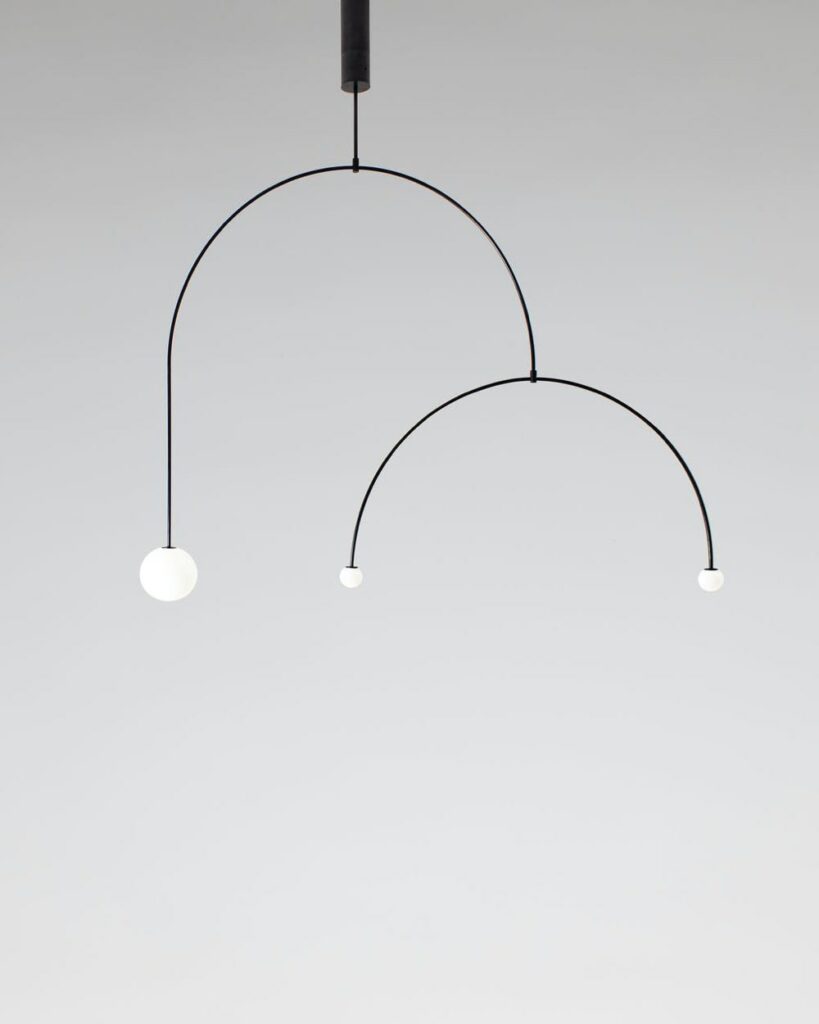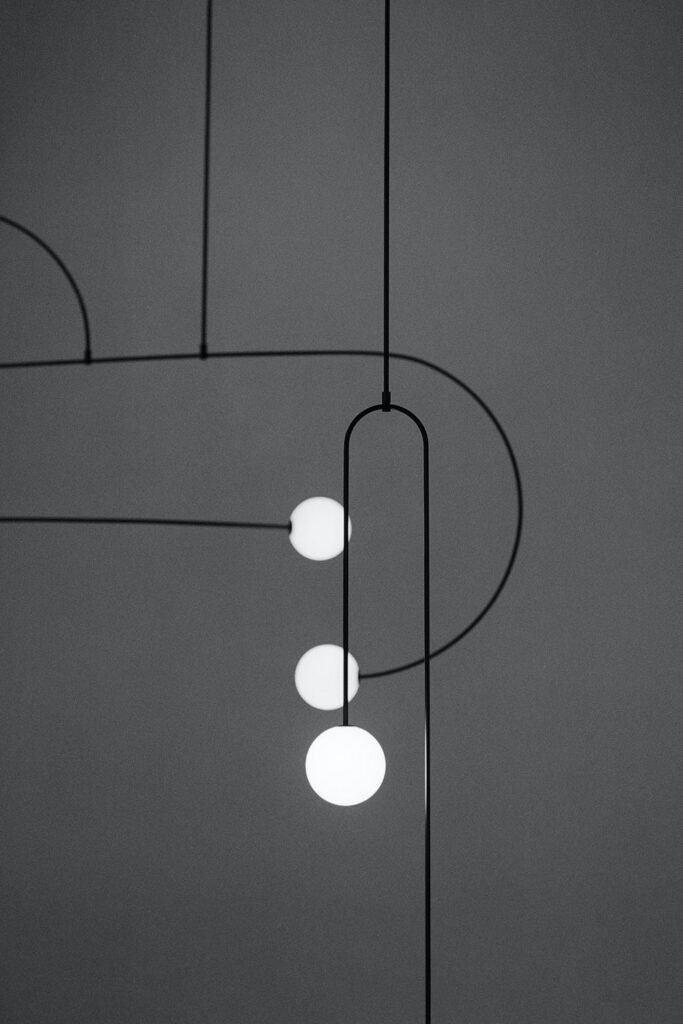 The first Mobile Chandelier was presented at Design Miami in 2008 for Cristina Grajales Gallery in New York. It was later developed as a collection for the Michael Anastassiades brand and has since remained an ongoing series. There are 16 chandeliers to date, the concept evolving with each new design. For example, Mobiles 1 to 6 consist of linear tubes assembled in varying configurations, while Mobiles 7 to 13 see the introduction of geometric curves. The newest additions, Mobiles 14 to 16, introduce a more free-form design, representing a departure from the disciplined geometry presented in previous models.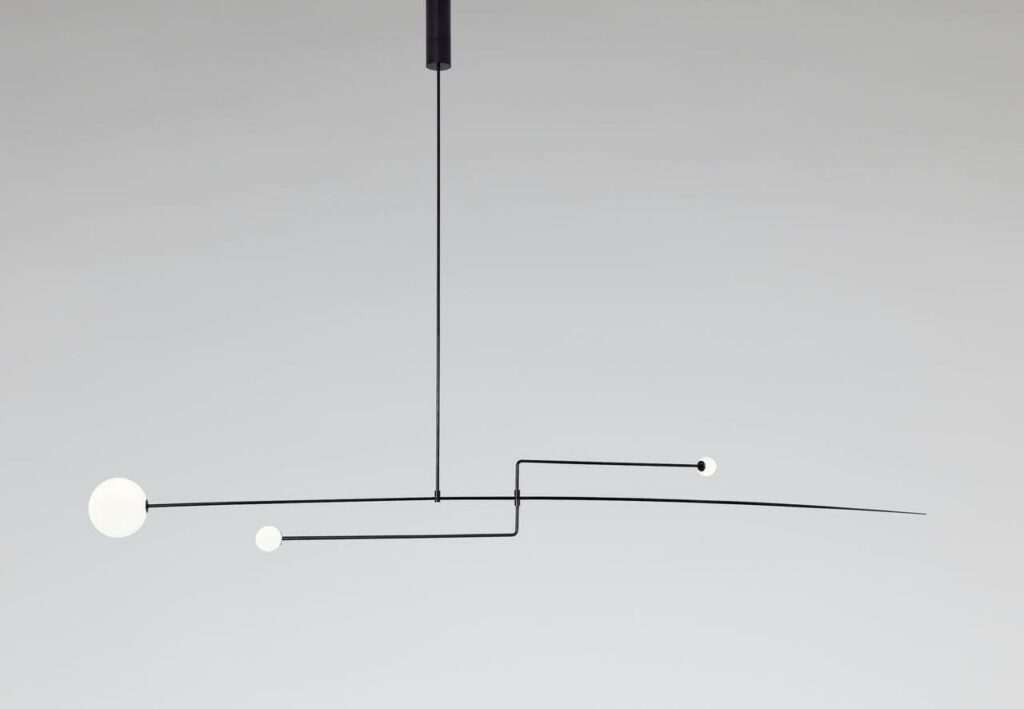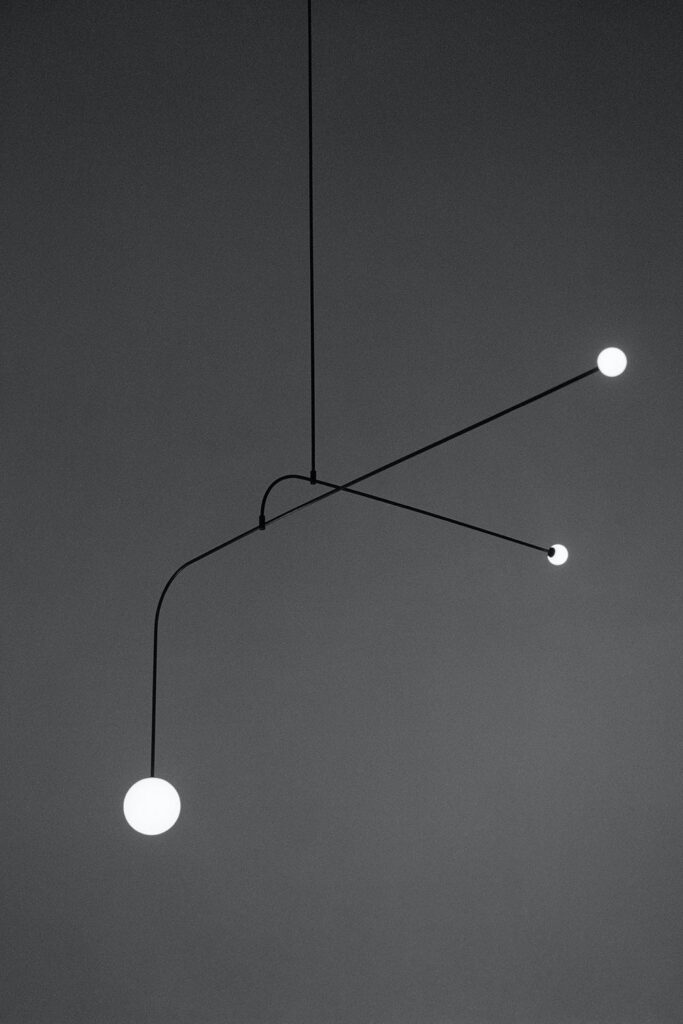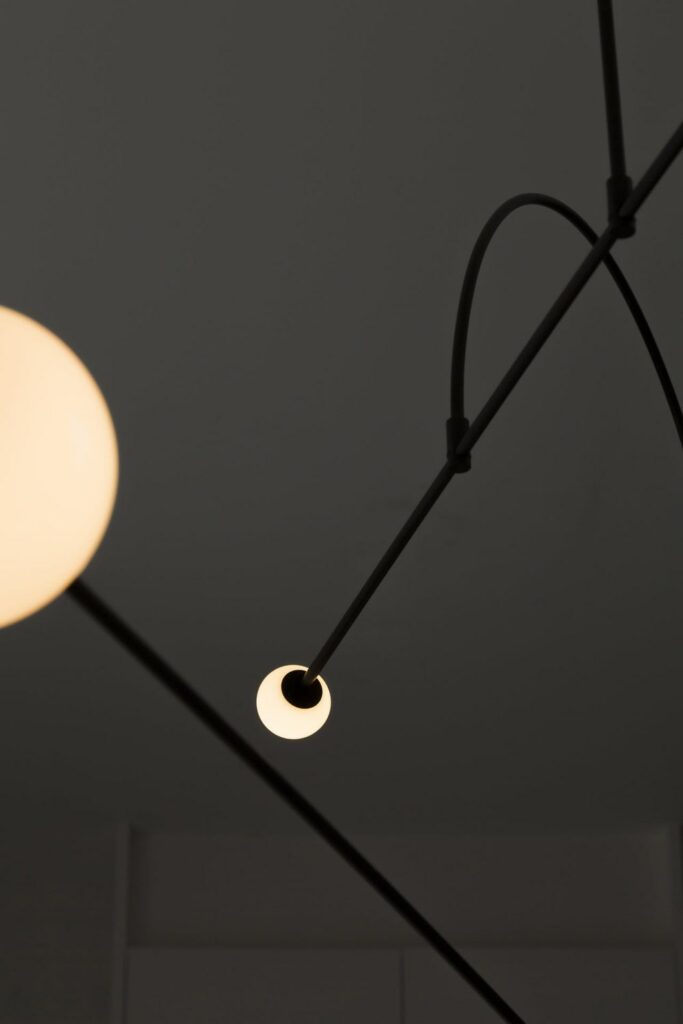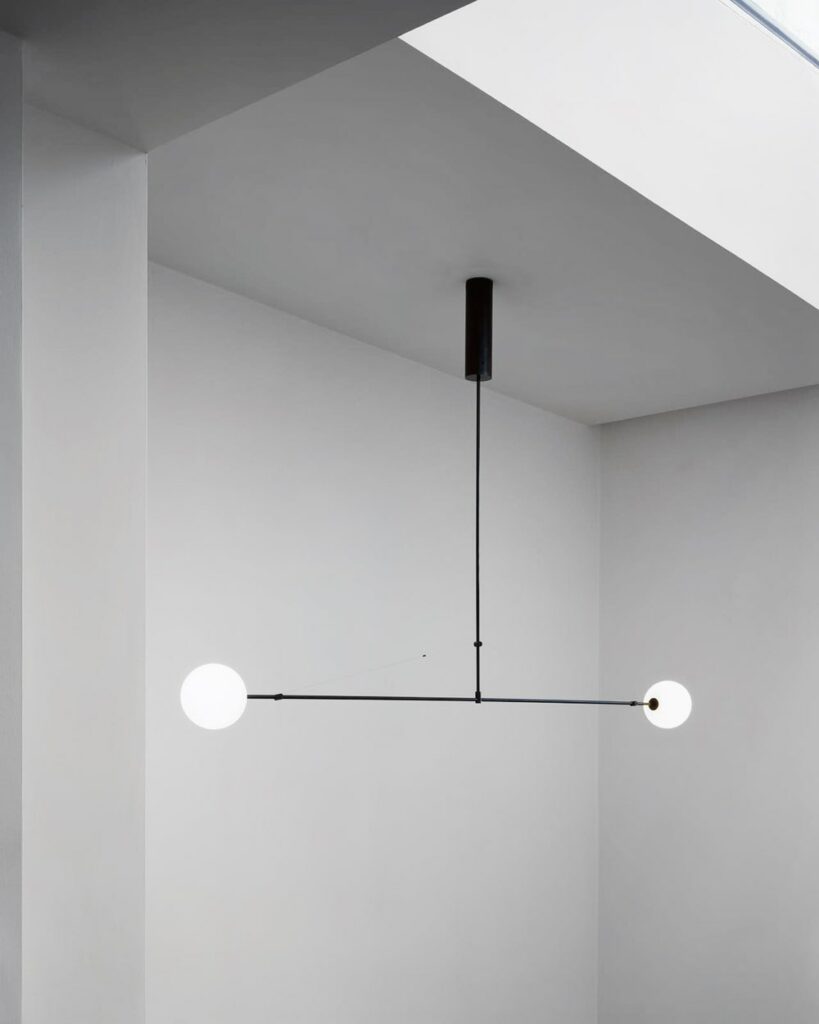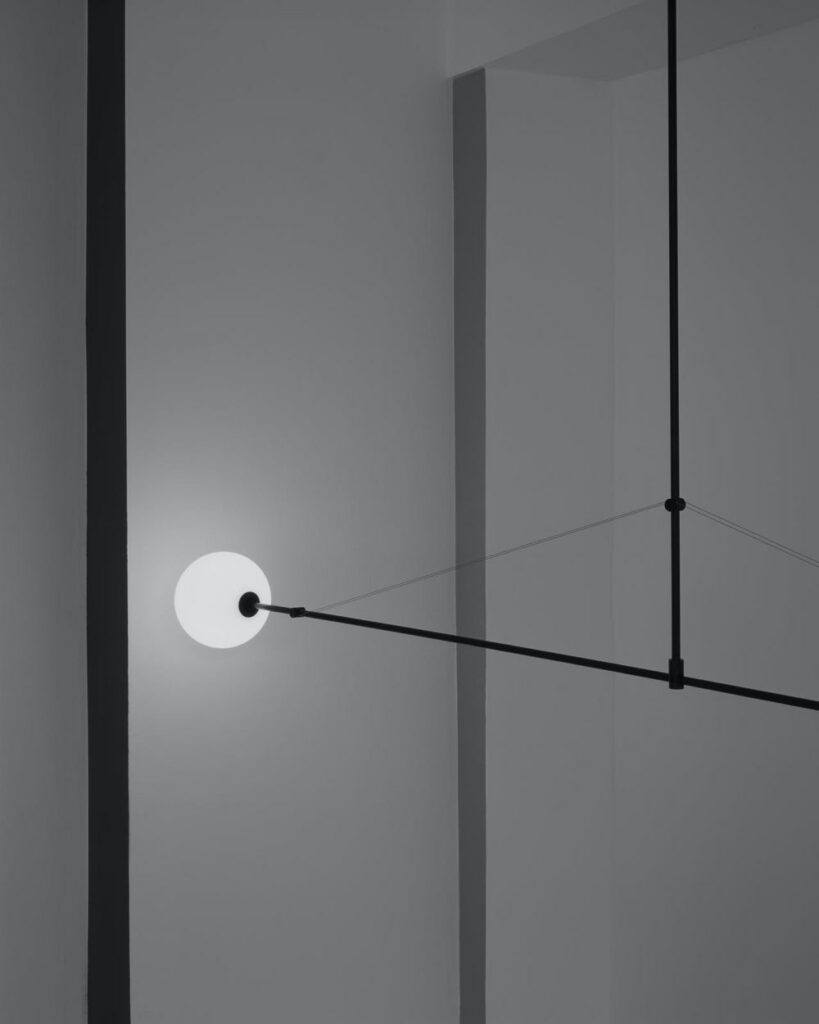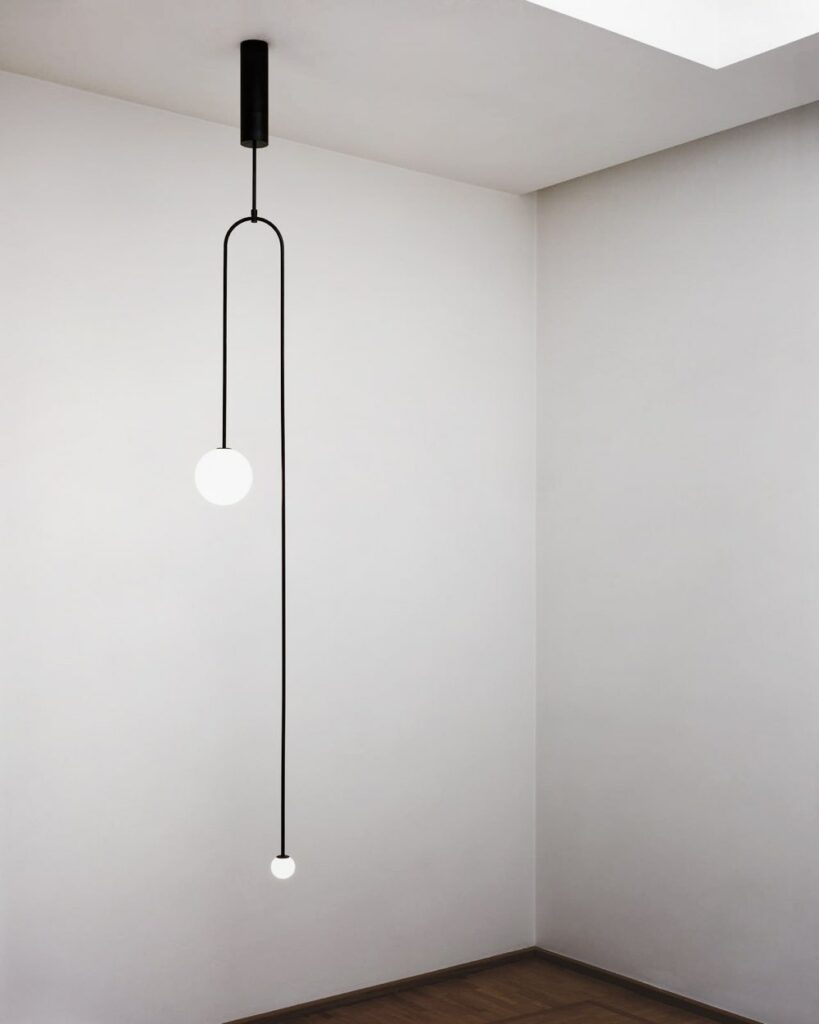 ​