Primo is a minimalist chair designed by Konstantin Grcic for Mattiazzi, composed of only the most basic elements: four legs, a seat, and a back. Its vertical orientation gives the chair a strong sculptural presence but is interrupted by the curved backrest that seems to float at the ends of the rear legs. This archetypal chair is distinctive and its intrusive rationality makes it suitable for a variety of residential and contract applications from dining to auditorium seating.
The Primo chair is available in a solid oak finish with an upholstered leather seat for added comfort and sophistication, as well as black lacquered versions that showcase its strong and elegant silhouette. All models of the Primo chair are stackable. A matching Primo stool and a four-legged table, to the corners of which are attached the square table legs, removable for space-saving and environmentally friendly transport, are also available in different finishes and dimensions.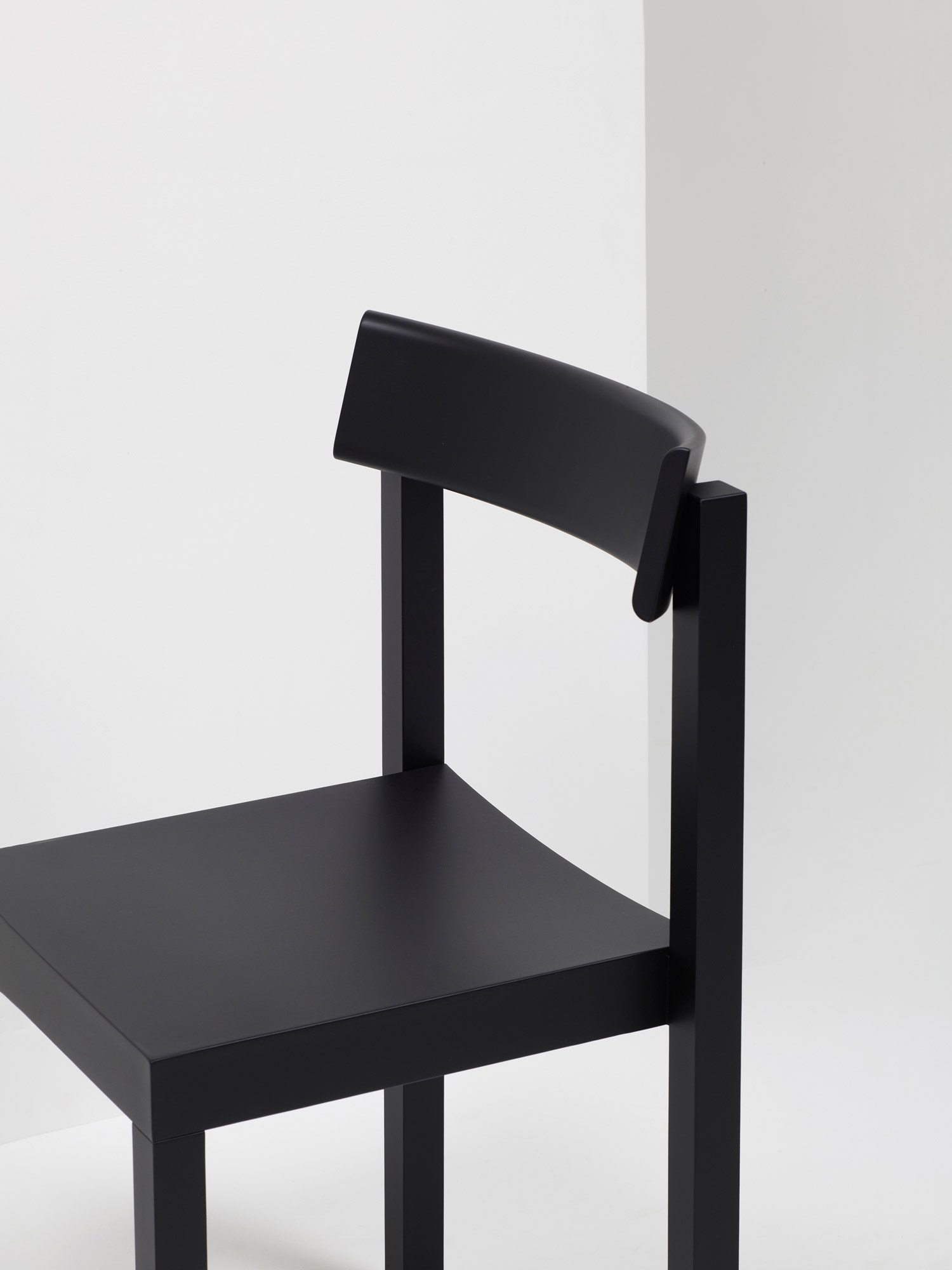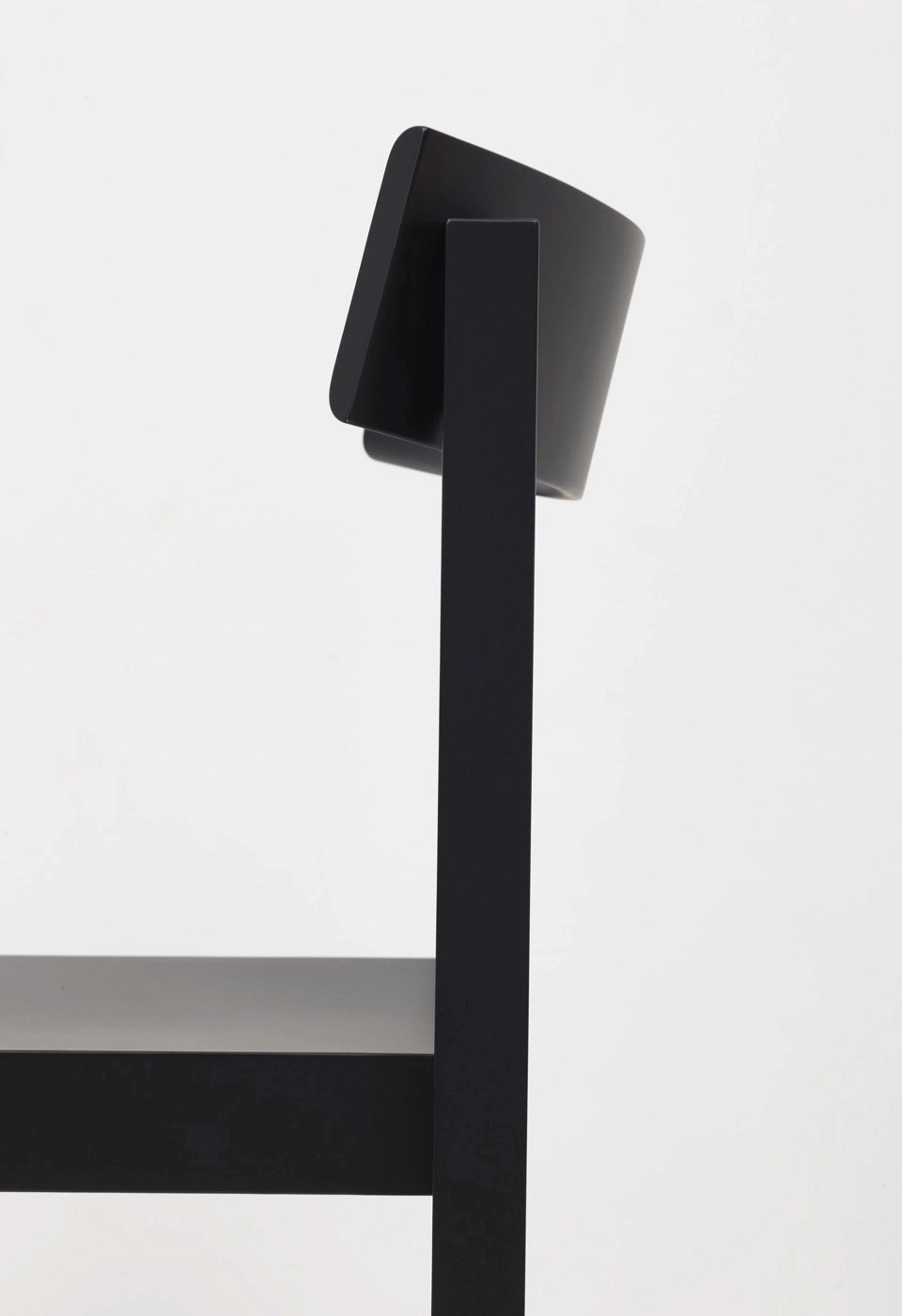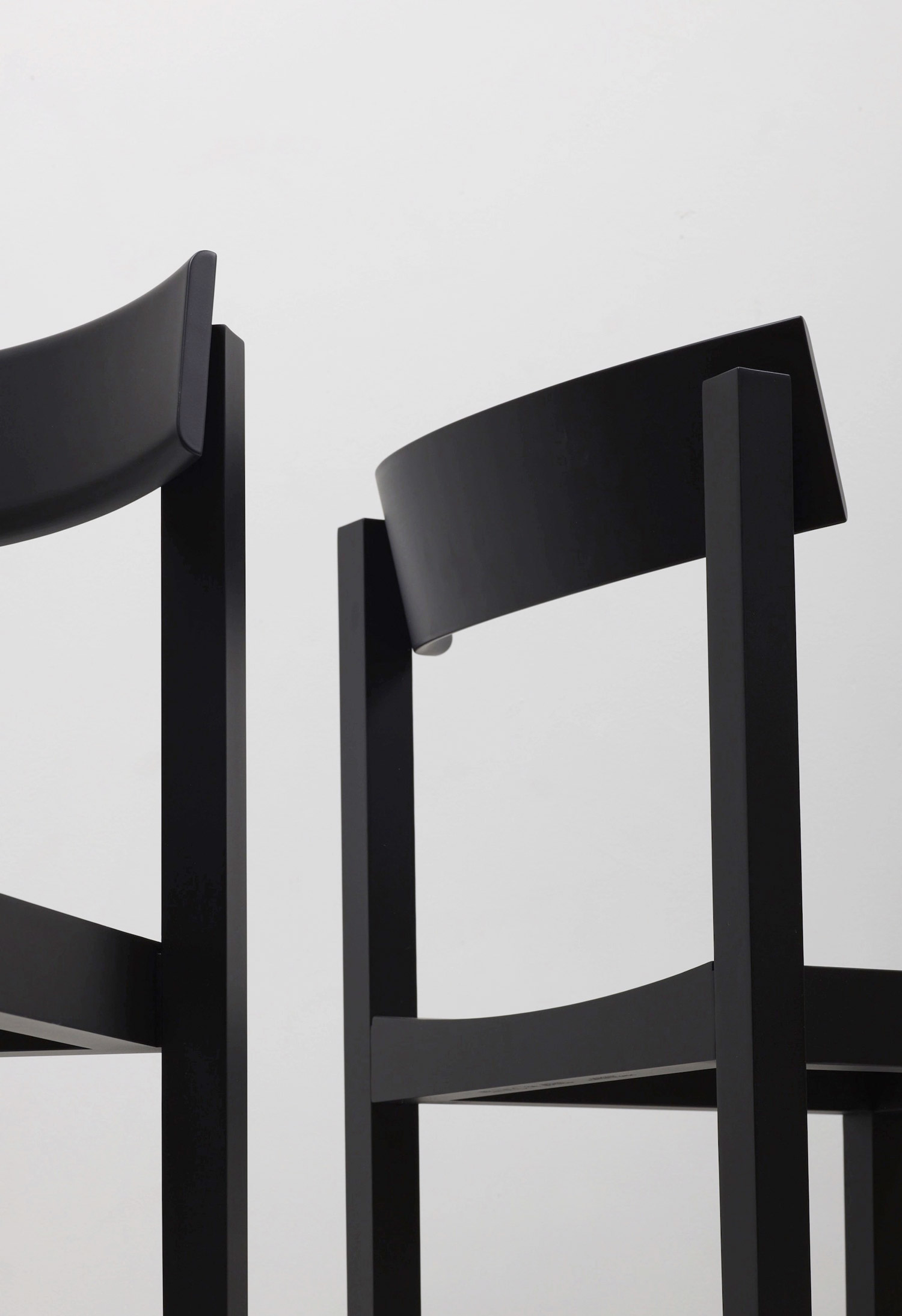 Konstantin Grcic (*1965) began his career with an apprenticeship at the John Makepeace School for Craftsmen in Wood before studying design at the Royal College of Art in London. In 1991, he founded his own office in Munich and moved to Berlin in 2016. The office has established itself over the years in various fields, from industrial design to exhibition design projects, as well as collaborations with architects. His creations are part of the permanent collection of the world's most important design museums, such as MoMA in New York and the Centre Georges Pompidou in Paris.
Konstantin Grcic knows how to define functions in human terms and he combines formal rigor with great intellectual clarity and humor. His work is based on a meticulous exploration of the creative potential of art, design, and architecture and his passion for technology and materials.