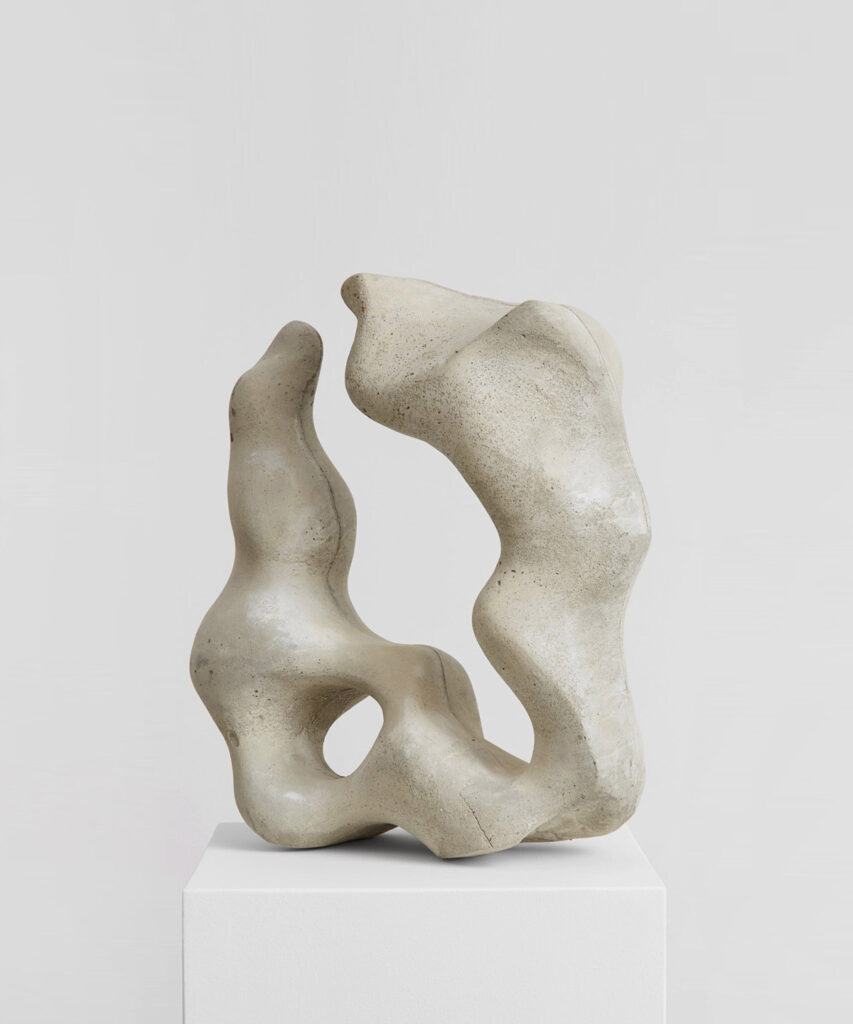 "Muamba M" by Vanessa Da Silva
Sculpture, 2017, Cement, Size: 42 × 36 × 16 cm
© Photo Credits: Artsy
---
Muamba M is a beige sculpture in cement by Vanessa Da Silva, a Brazilian artist living in London. The sculpture has an organic form, consisting of two strands that together form almost a circle, but are open in one place.
The fine elaboration of the details gives the impression that a fluid movement has been frozen, exploring the relationship between human form and sculpture. The two strands suggest a connection between two bodies and create an open-ended narrative and a sense of dynamism and movement.
Da Silva's work focuses on identity, displacement, belonging, and migration through a range of media including sculpture, installation, and performance. At the heart of her practice is the inextricable link between the body and the sculptural, with her own figure intertwined with the creation of amorphous organic forms.