The Brighton House is a minimalist house designed by Adam Kane Architects. It is an expansion of an existing Edwardian residence, with the aim of increasing its sense of generosity and proportion, and creating a light-filled contemporary home. With connections to the landscape outside as a priority, the home is designed to sit amongst other homes of a similar scale and grandeur.
Linear approaches are employed to create a sense of clarity, while full-scale glazing ensures uninterrupted views while maintaining privacy. An eight-car garage is located beneath the home, and features such as a cellar, gym, and golf simulation room are included. With heritage details preserved at the entrance and a muted color palette, Brighton House is an amalgam of old and new.
A helical stair acts as a central sculptural element, and an additional level is tucked into the attic. Careful lighting allows for the interior to be illuminated and animated, while restrained details are imprinted throughout.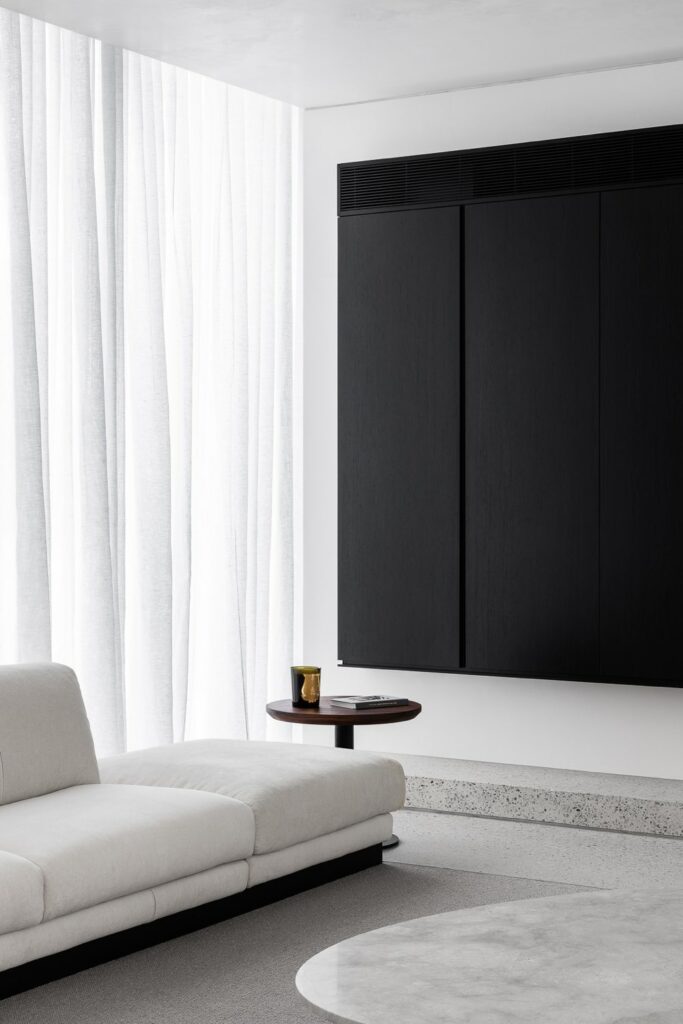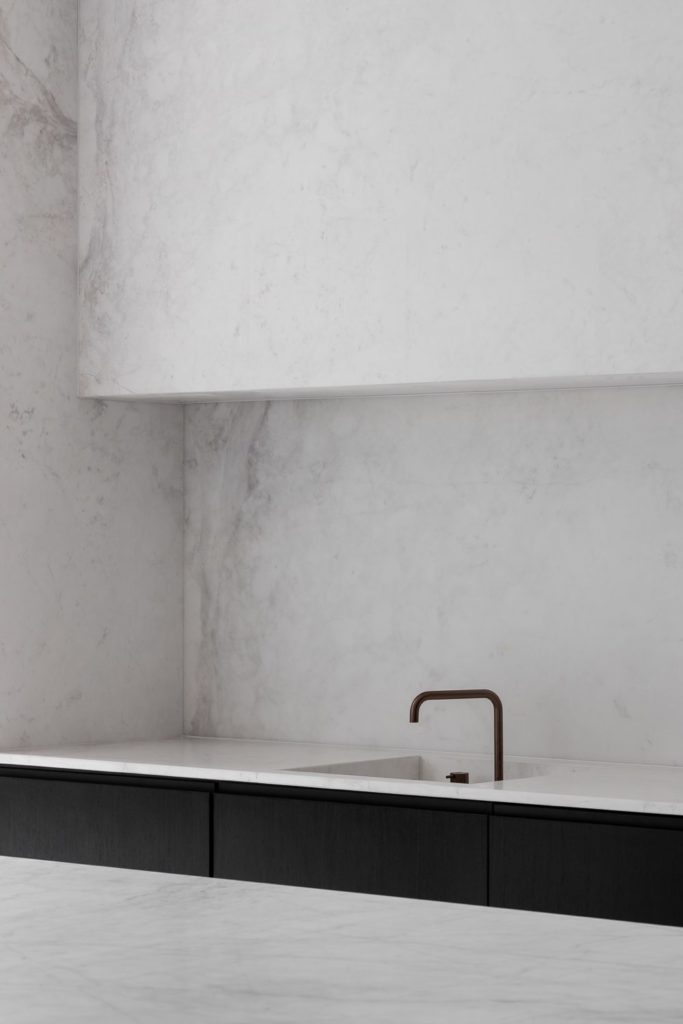 Adam Kane Architects is comprised of a passionate team of architects and designers, driven by a common goal of creating beautiful homes. Their process is supported by equally engaged craftspeople and trades, and their successful outcomes can be attributed to collaboration with like-minded clients.
They focus on the detail and the restrained, proposing spaces that will stand the test of time. Each project and site offers its unique challenges, which they view as opportunities to be mastered. They use their curious nature to sculpt volumes that allow light, materiality, and form to all play off each other.