In Montreal, Ian Nataf's architectural firm has completed an impressive renovation: What appears to be quite plain from the outside turns out to be a bright, warm, and inviting home on the inside.
During the renovation of this three-family house, attention was paid to a harmonious interplay of colors and textures. Soft tones alternate with striking, curved shapes to create a unique spatial effect. The upper apartment is a highlight of the building, which features a freestanding spiral staircase leading to a charming mezzanine.
The first floor, on the other hand, scores with high ceilings that are elegantly accentuated by an arched construction, bathing the room in a soft, reflective light. This lighting atmosphere is skilfully enhanced by numerous window surfaces, which ensure that daylight flows almost unhindered into the interior.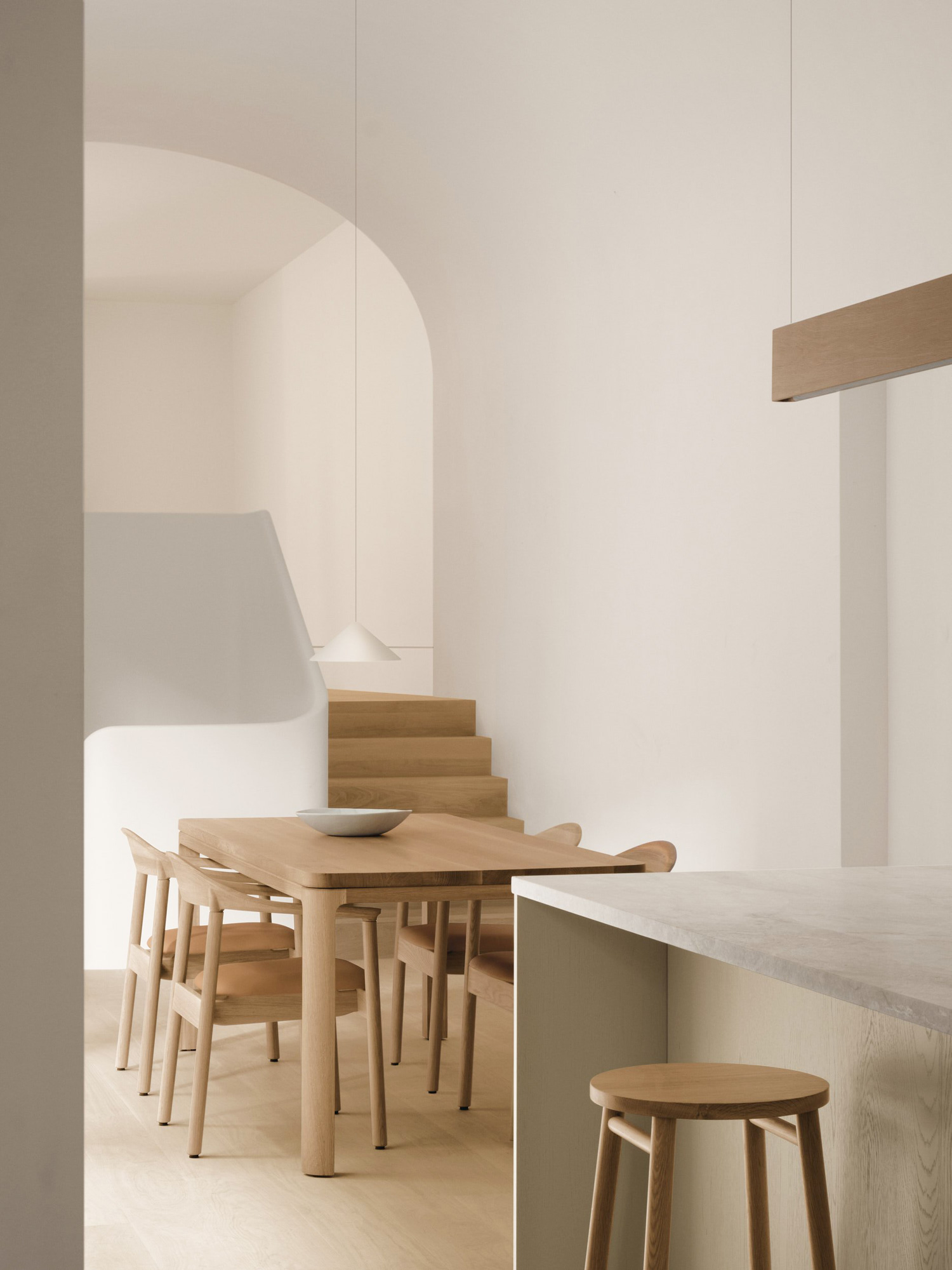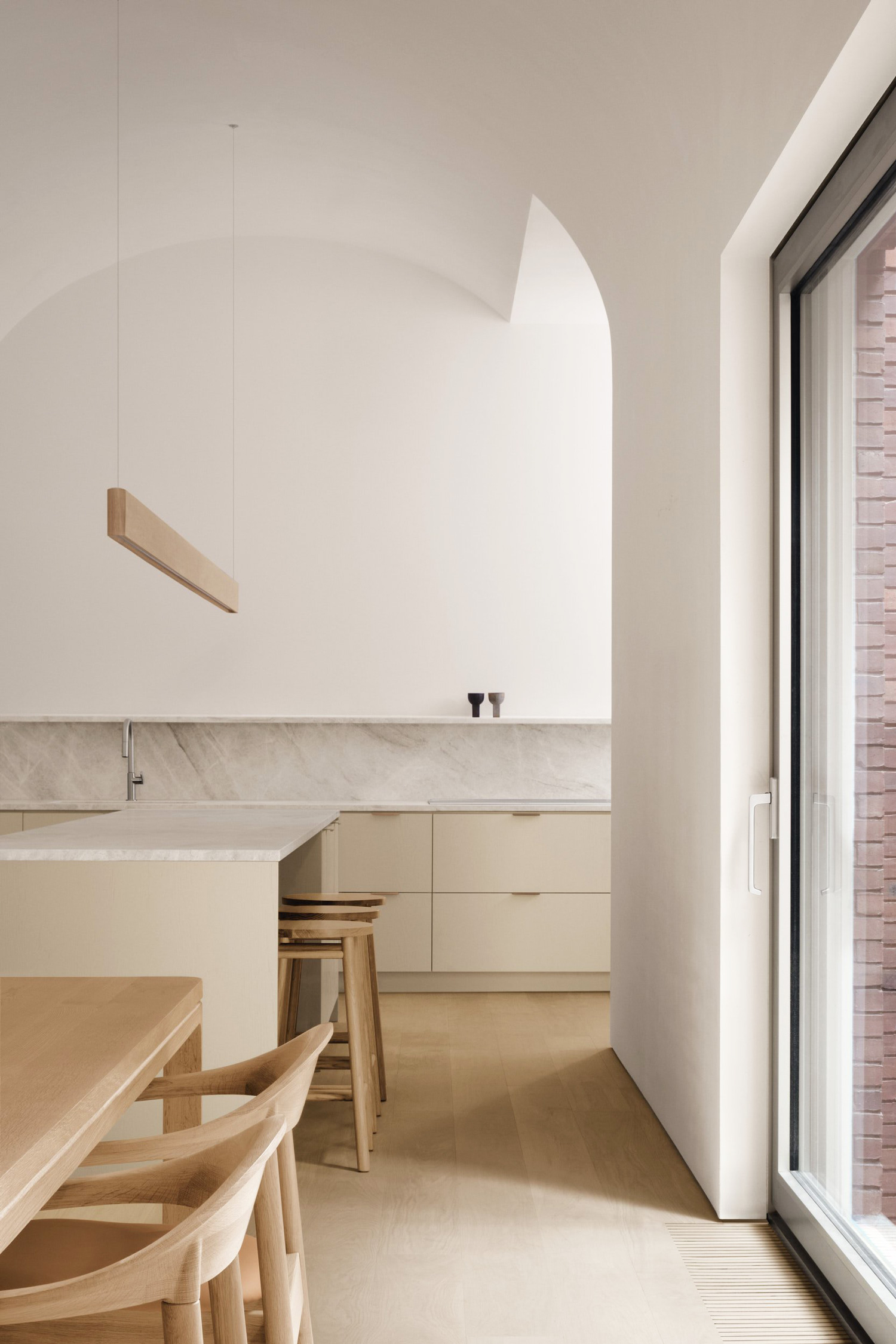 The furniture, crafted by Atelier Vaste, is made of white oak and blends seamlessly with the rooms' striking oak accents. They act as a natural extension of the architecture and help create a warm, inviting environment.
The attention to fine detail makes the work of Ian Nataf unique. Over the past 10 years, the Montreal-based architect has specialized primarily in building homes with a contemporary and minimalist aesthetic. His sensitive approach to forms and materials is evident in each project and is the result of careful supervision during development and execution. Today, Ian Nataf Architect is considered a renowned architectural firm in Montreal, combining quality and individual style in a variety of ways.