Geometria Light is a minimalist table lamp designed by Japanese designer Shinya Yoshida. The lamp skillfully combines geometric shapes and different materials to showcase its elegant appearance on any desk.
The Geometria Light is available in three materials: Japanese solid ash wood, leather fiber, and marble. This choice of materials gives the lamp a multi-faceted personality: while the leather fiber surface captivates with its textured and warm look, the refined ash wood emphasizes the spirit of the sculptural design. The use of marble, on the other hand, gives the lamp a special elegance.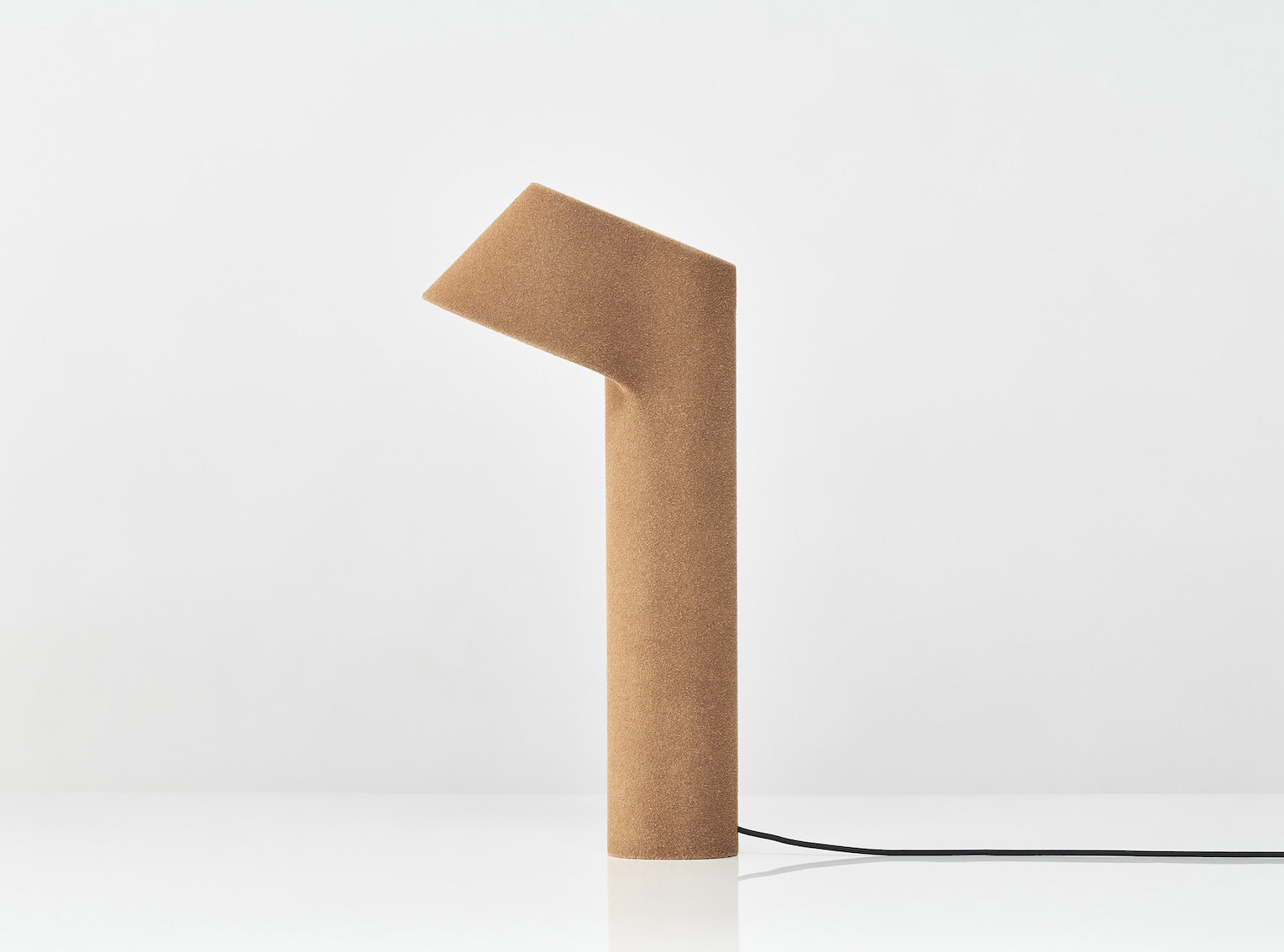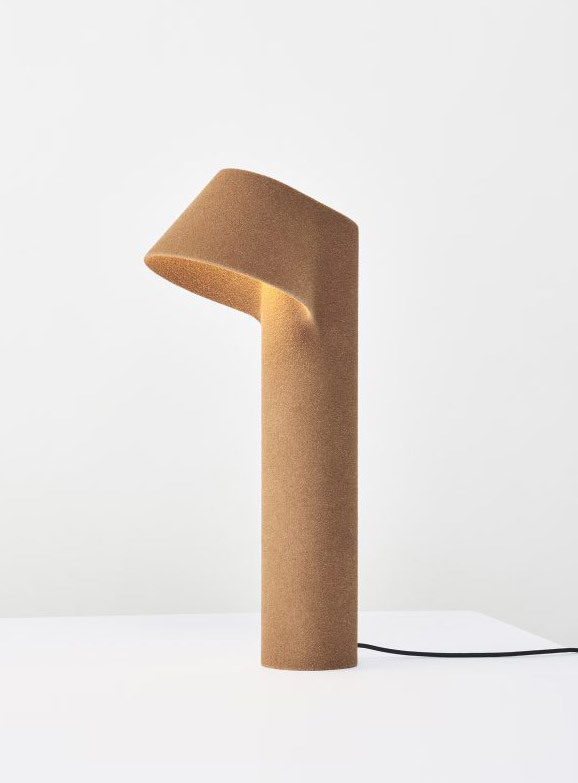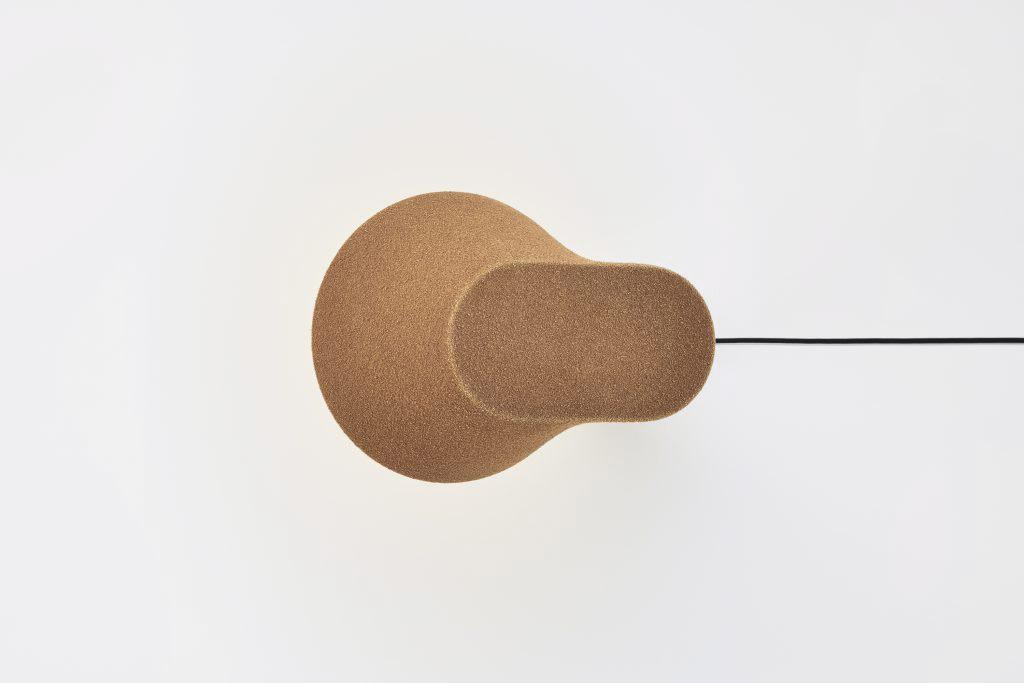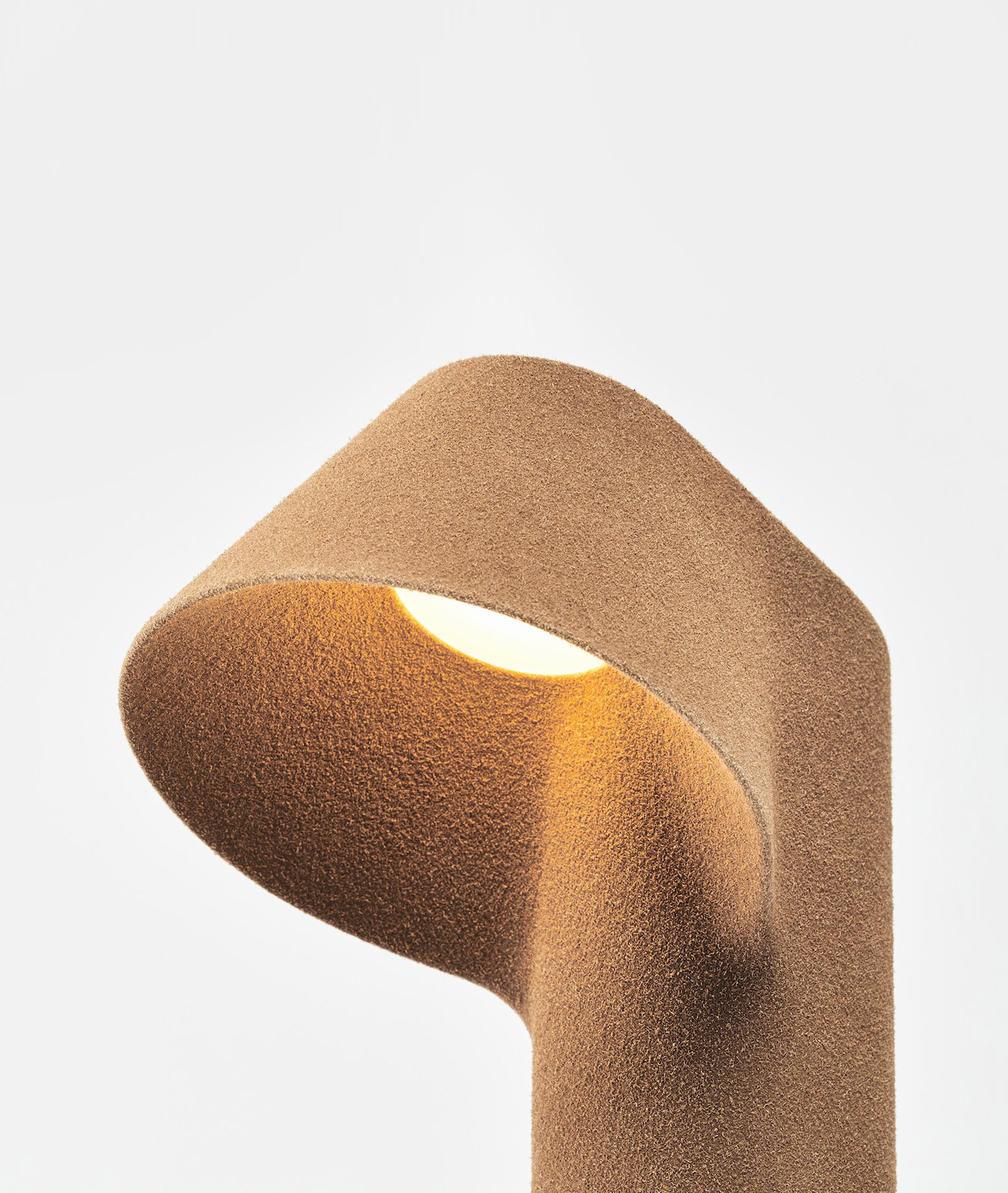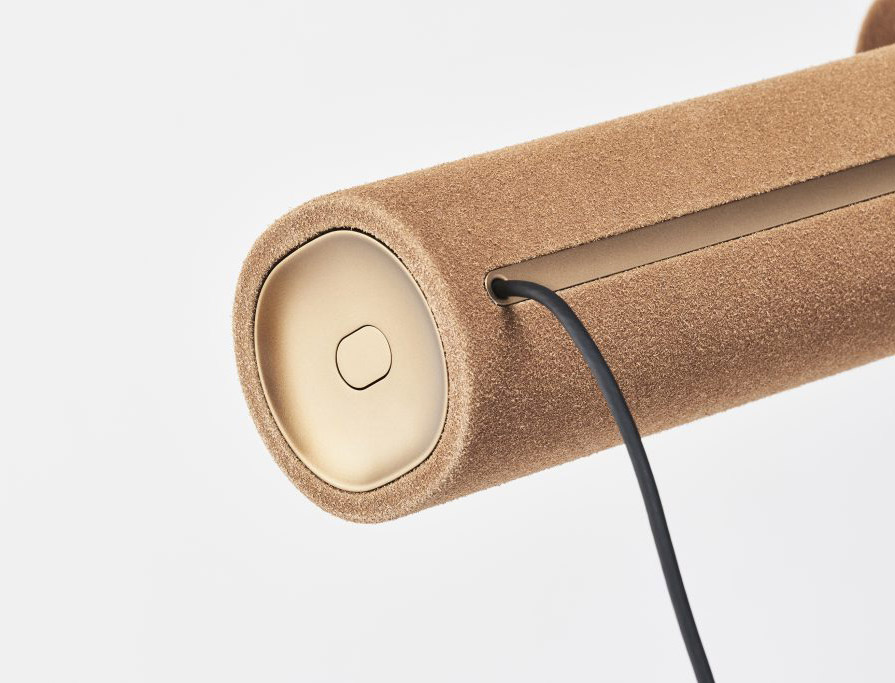 The design of the Geometria Light is both a source of inspiration and an eye-catcher: the shade, which provides both illumination and a protective function, merges seamlessly into the geometric column shape, conveying extraordinary dynamism. At the same time, the columnar base provides a sublime presence, perfectly complementing the curved shape of the lamp.
Another highlight of the Geometria Light is its intuitive operation via a touch panel on the back of the luminaire. This allows the brightness to be adjusted to individual needs in eight stages, ensuring optimal lighting at all times.
Shinya Yoshida has created an impressive fusion of art, innovation, and design with the Geometria Light: A lamp that visually enriches the space with its minimalist elegance and special materials, while at the same time satisfying the highest demands with its innovative operation and adaptability.