The Equilibrium Console by Guglielmo Poletti is a stunning example of the minimalist and exploratory design language that characterizes the Italian designer. Created in a limited edition of only 20 pieces for Galleria Rossana Orlandi in 2017, the piece of furniture artfully combines aesthetics and function.
The minimalist and linear design of the Equilibrium Console features two delicate, curved sheets of 4-millimeter-thick blackened Corten steel. These are held by a sturdy stainless steel cable. Both sheets have been carefully bent to build and maintain the tension necessary for balance. In doing so, the top element is bent to take just the right amount of tension needed to close the tension circuit. Two small, hammered pins prevent movement between the two parts. The choice of the supposedly heavy material contrasts strikingly with the simple, linear composition.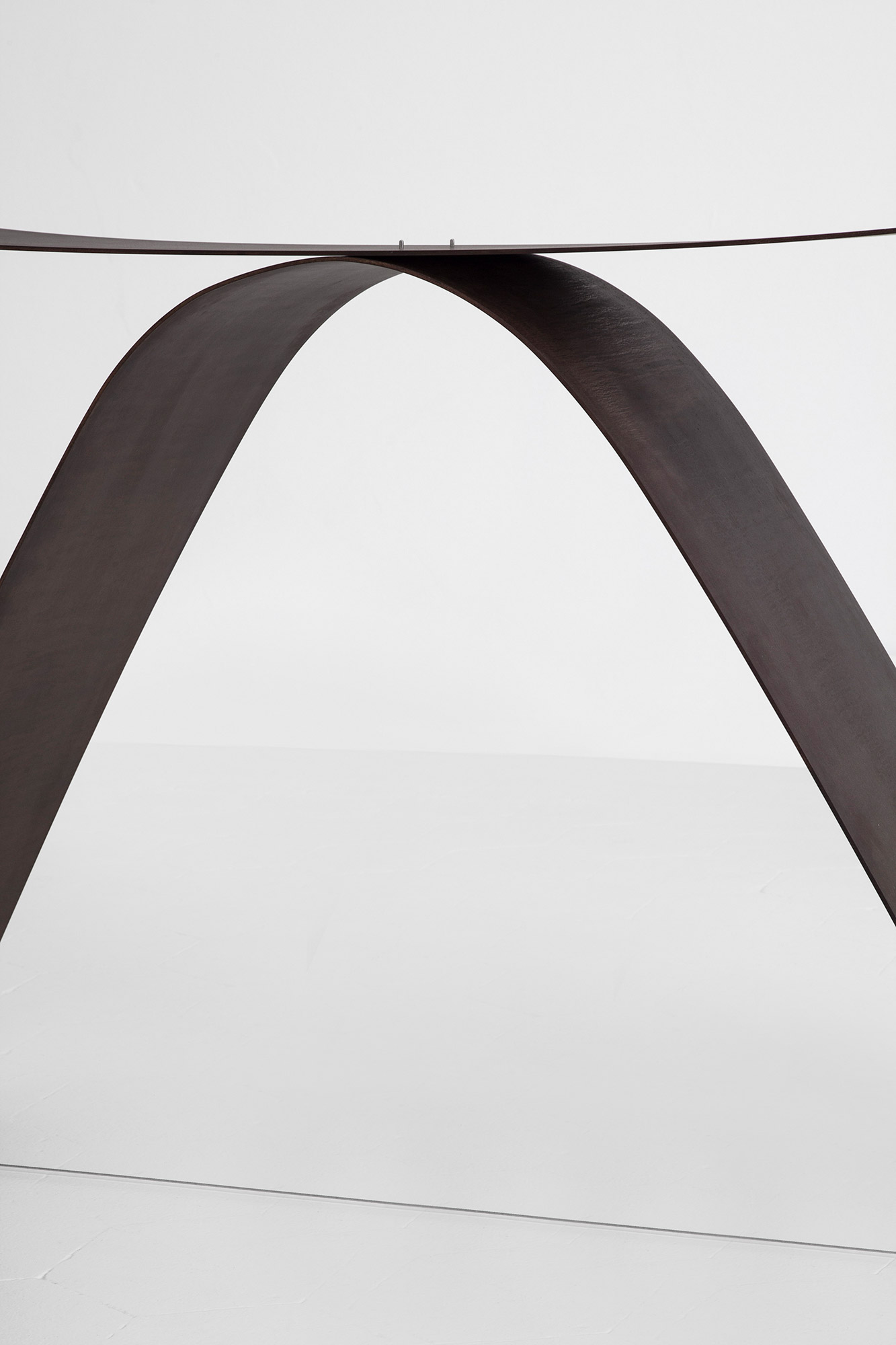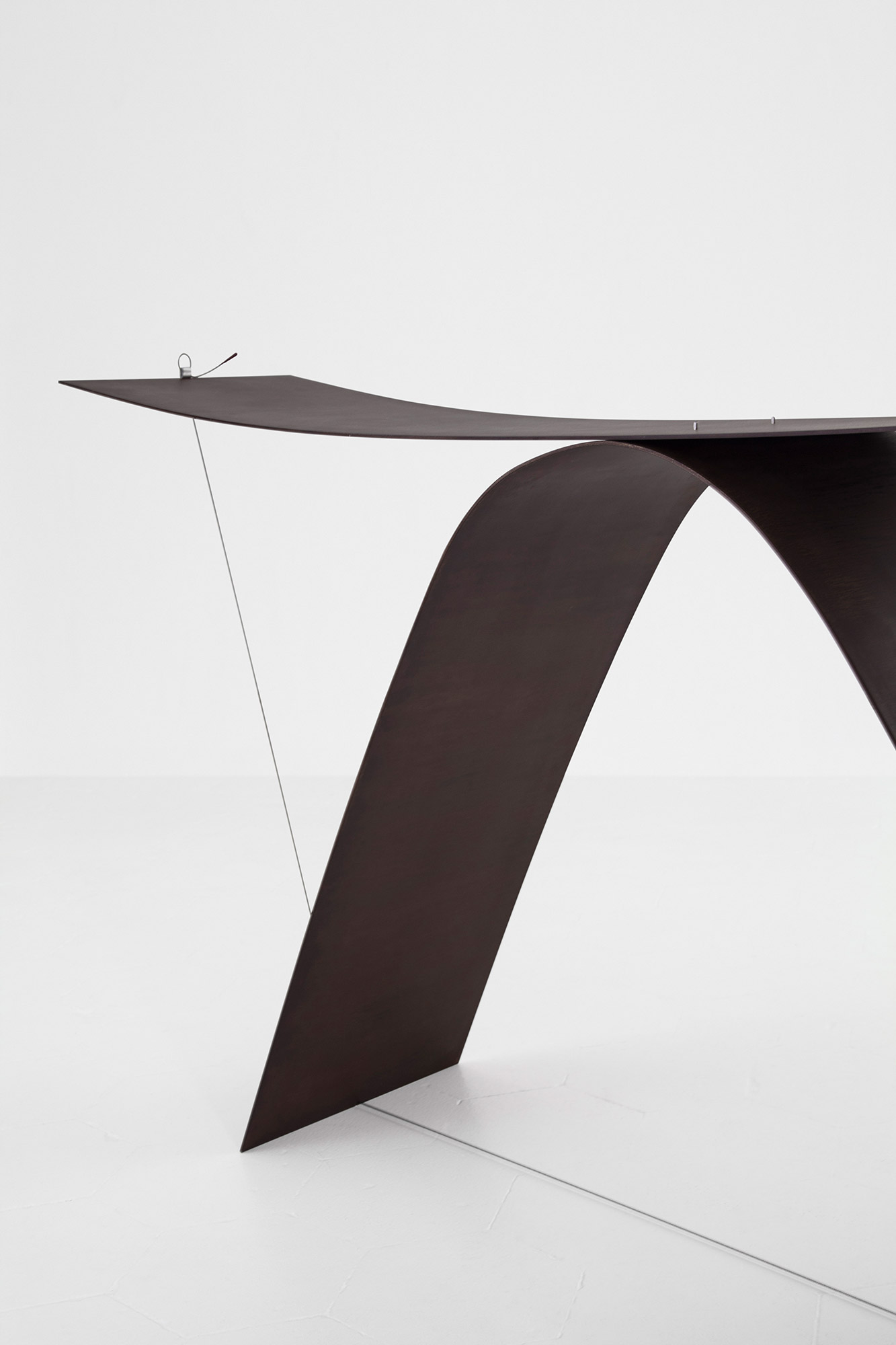 Guglielmo Poletti, born in 1987, has developed a highly individual design language. His distinctive style is deeply rooted in practical exploration of materials, testing their limits in the context of balance and fragility. His works, including the Equilibrium console, have already received much international recognition and awards. They can be found in prestigious collections such as the Design Museum Ghent.
His approach to design, his "thinking by doing" and his practical exploration of materials and their potential are expressed here. Despite his minimalist design language, he manages to communicate complexity in a subtle way.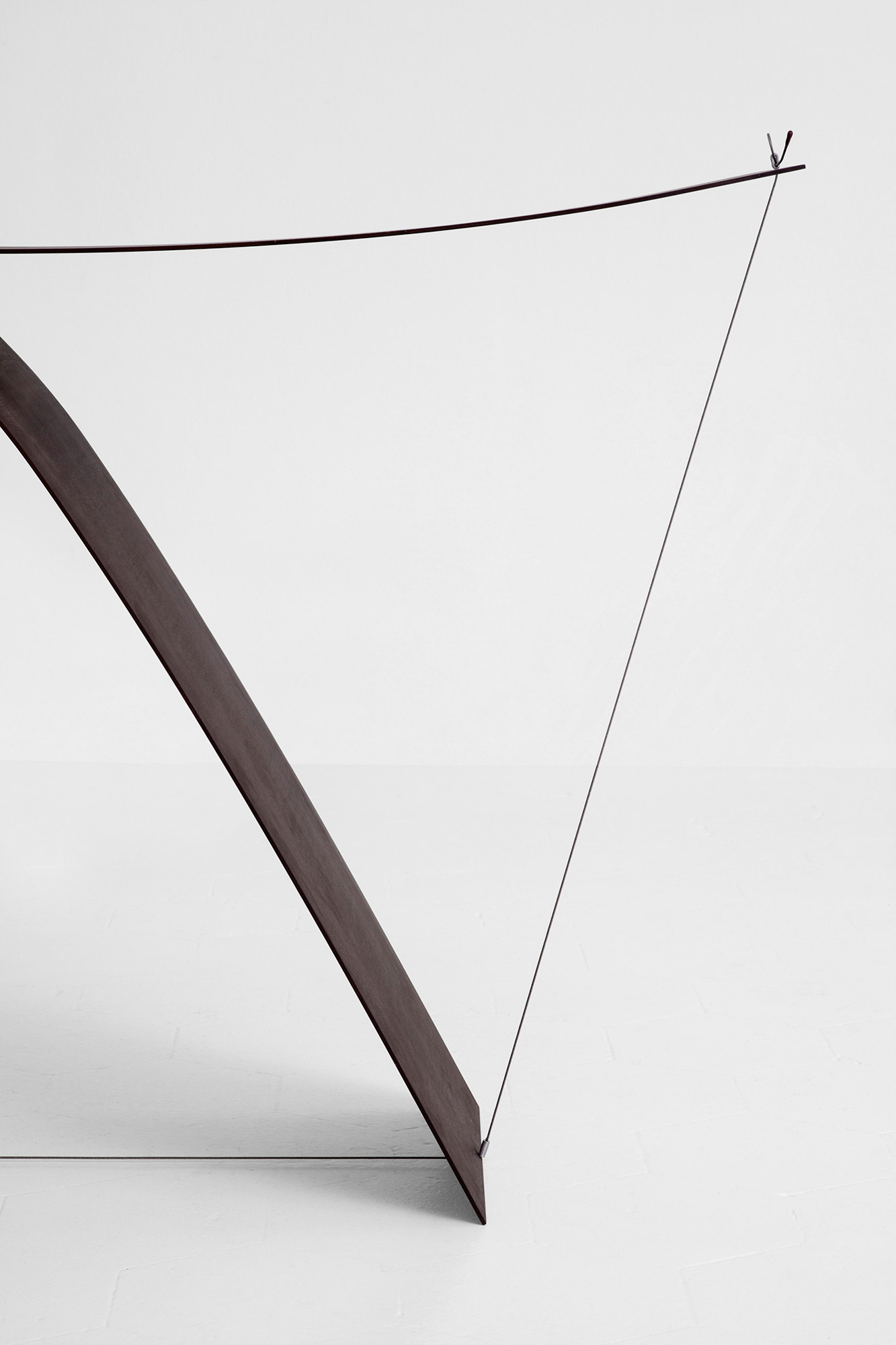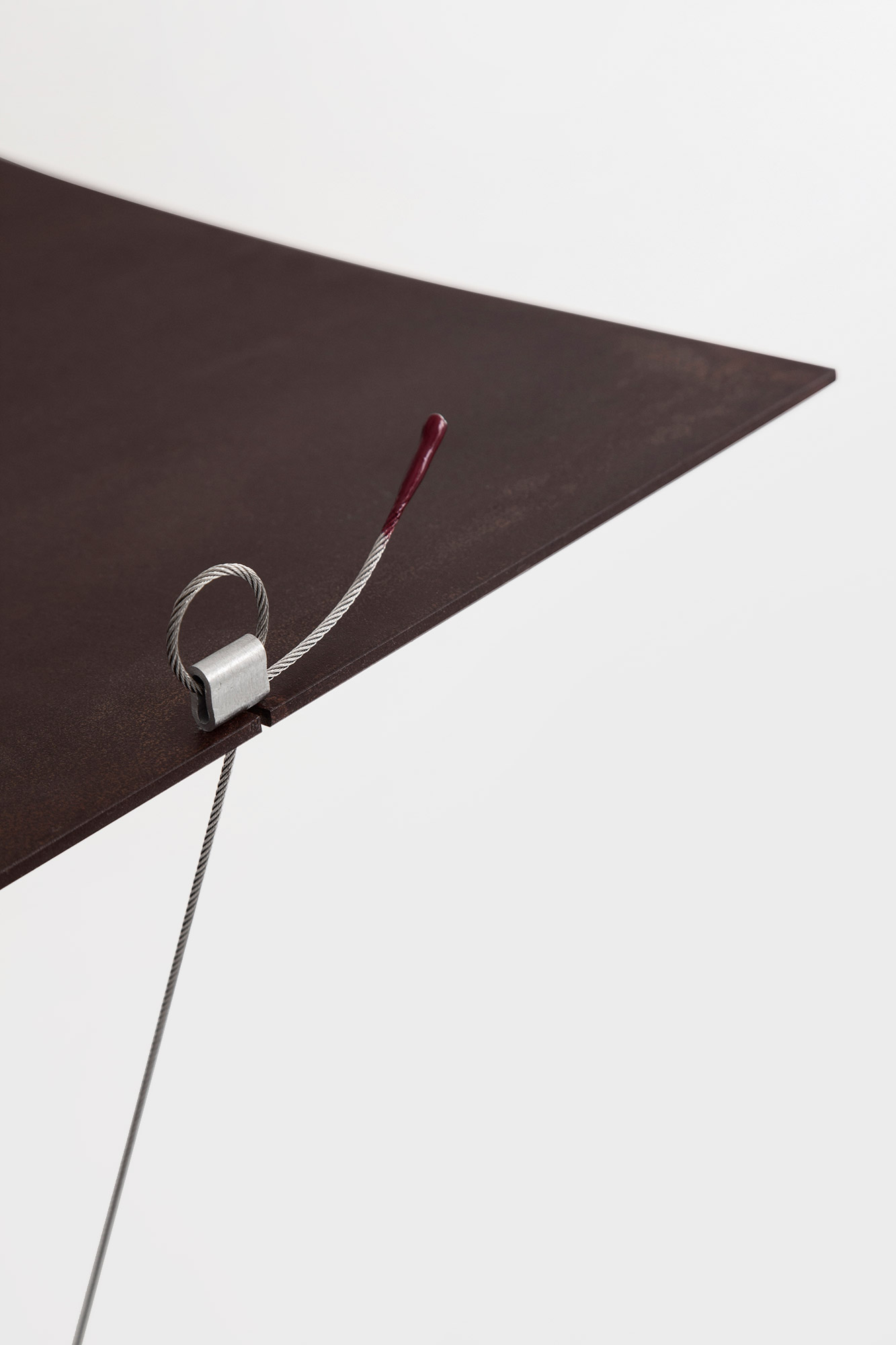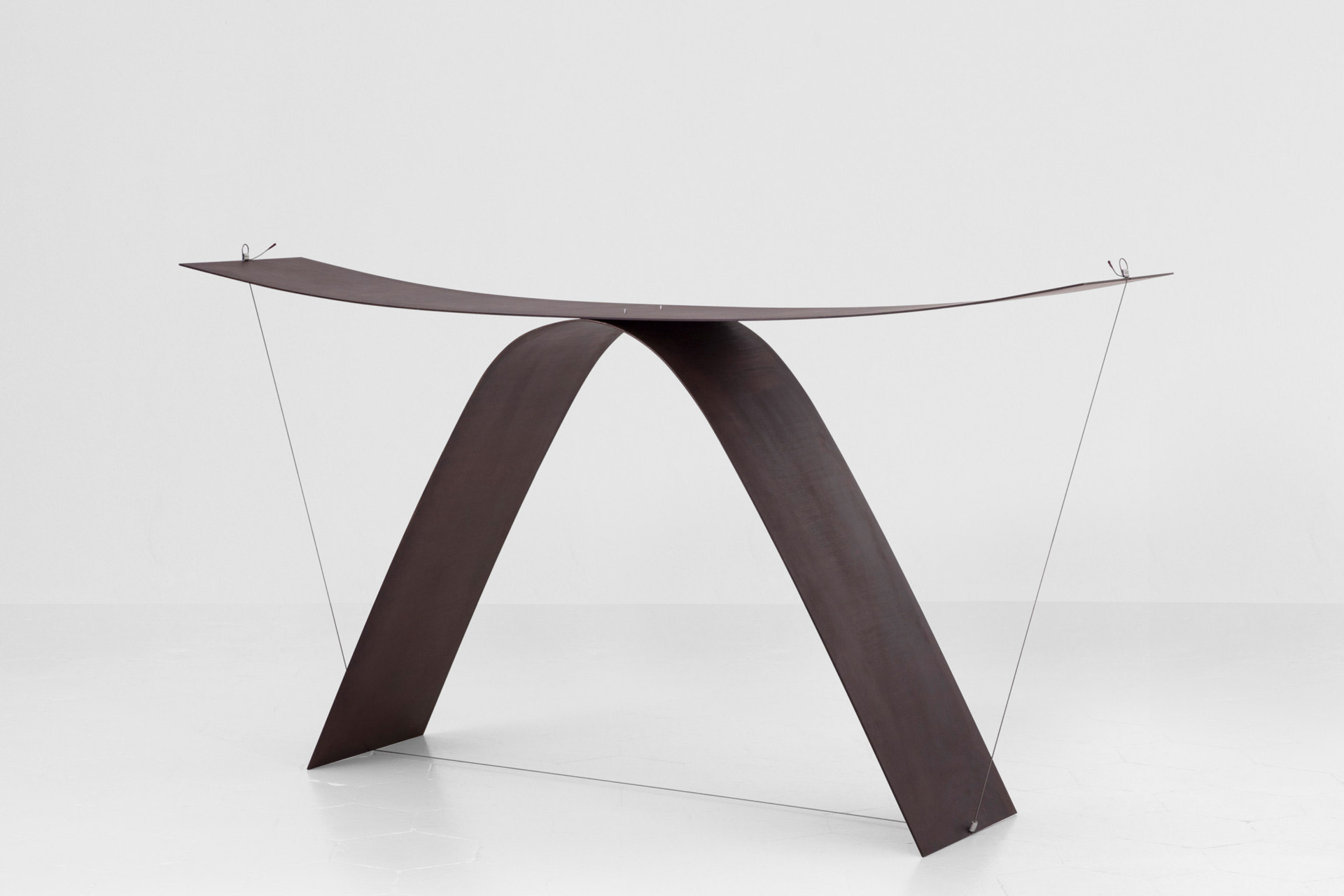 Further Reading
https://www.rossanaorlandi.com/collections/equilibrium-console/